The Tigers are off to a hot start this spring. After defeating Kimball and McNair last week, the Patterson High varsity boys volleyball team played McNair for a second time on Tuesday, March 10 at Dave Klein Gymnasium.
The first set was a close one, but the Tigers pulled out a 26-24 victory to clinch it.
The second set began with the two teams jockeying for position, but the Tigers went on a rally that saw the lead go from 12-7 to 25-9 by the end of the set.
McNair battled it out in the third and final set, but the Tigers seized the set late winning 25-19.
The victory improved the Tigers to a perfect 6-0 record to start the season.
Head coach Trey Parson gave credit to his team for the strong play to begin the year.
"I attribute it to our kids playing through adversity," Parson said. "It just shows how deep and diverse our team is this year."
Patterson's offense was led at the net by senior Justin Johnson. Johnson finished the match with 14 kills.
Senior Junior Cruz was critical to Patterson's success at the net with 29 assists against the Eagles.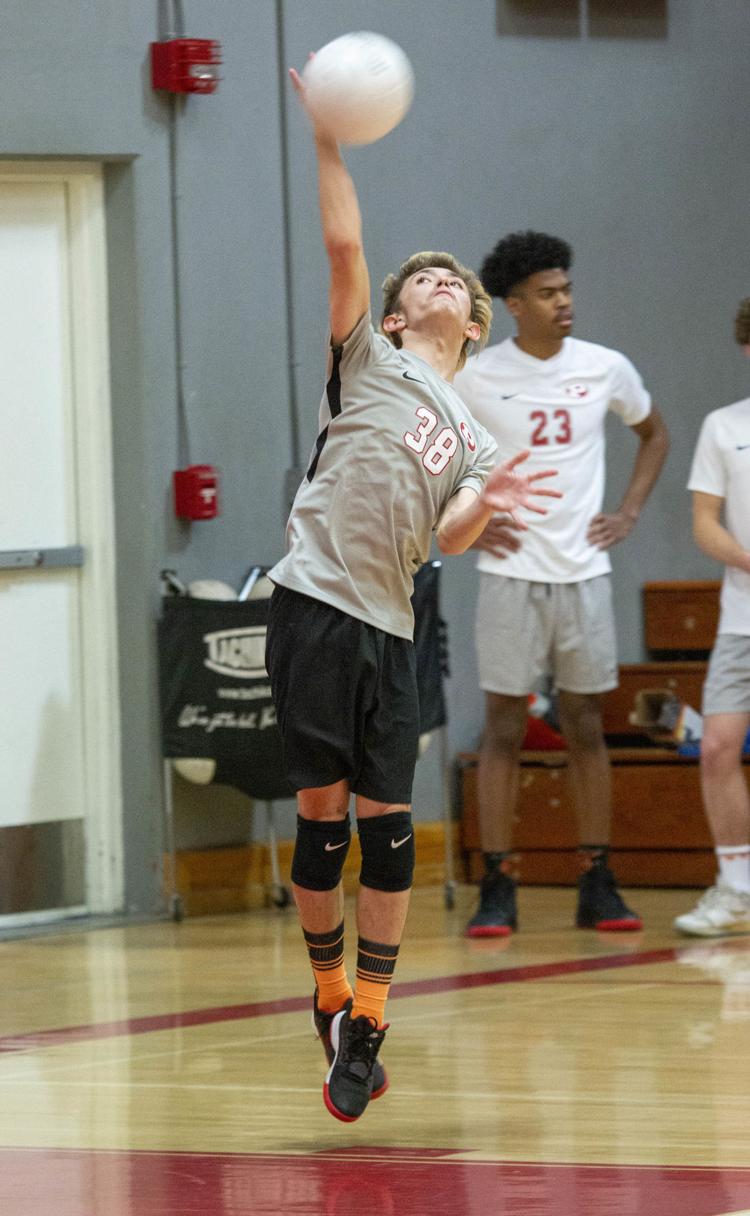 Senior Jacob Montoya patrolled the court with 18 digs.
Patterson played Merced on Wednesday after press time.
The Tigers are set to host West High on March 1 before traveling to take on Buhach Colony for their second league match of the season on March 18. Buhach Colony, El Capitan and Patterson are all 1-0 in the Central California Conference at this early junction.