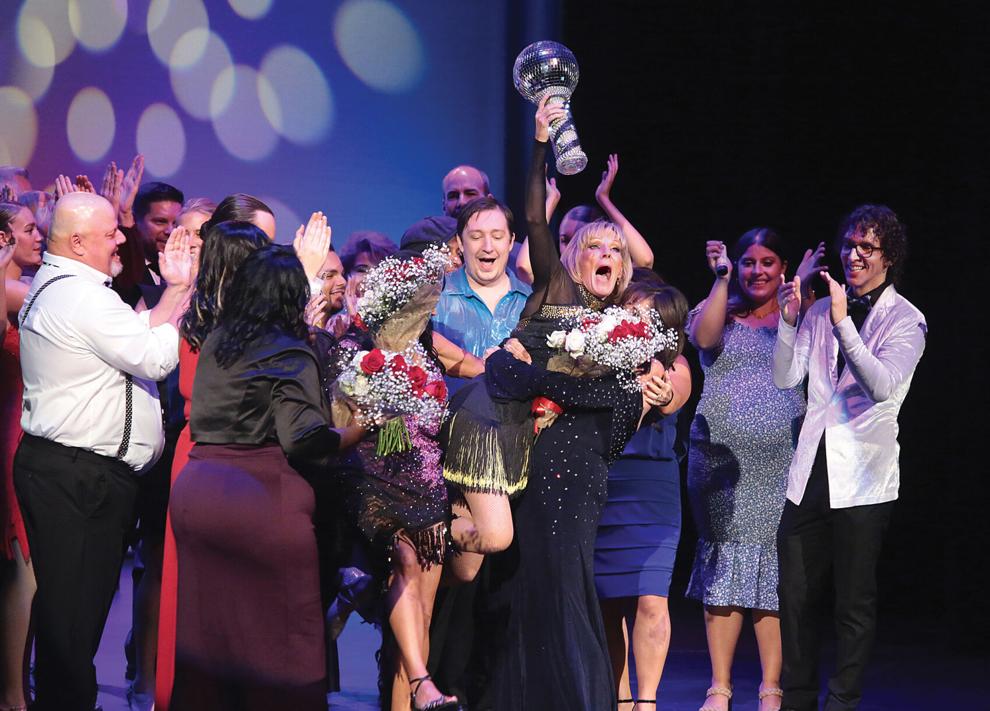 Becki Brown etched her name into Tracy dancing history winning the mirror ball trophy in the Dancing with the Tracy Stars all Stars benefit show finale Saturday night at the Grand Theatre Center for the Arts.
Brown took the dance title over seven dancers who had competed in the seven previous shows.
"They are all winners. I just love to give back and I love to dance. It makes me happy, " Brown said. "It was a long wait because I was the last one but it's all good. This community is so great and it's small, so everyone knows everybody, so you really feel the support and love."
The dance competition presented by the Grand Foundation features Tracy celebrities who are paired with a partner from the Utah Ballroom Dance Company.
Along with Brown the all-star dance lineup included Hector John Cardoza, Randall Bradley, Linda Wilcox, Andy Trosien, Jeanette Pombo, Rusty Clever and Christine Vezies.
Former dancers Brian MacDonald, Brooke Cleaver and Cindy Sasser returned as the judging panel.
Leading up to the evening the eight dancers raised money which is split between the Grand Foundation and charities of their choosing. This year dancers were able to raise $100,000.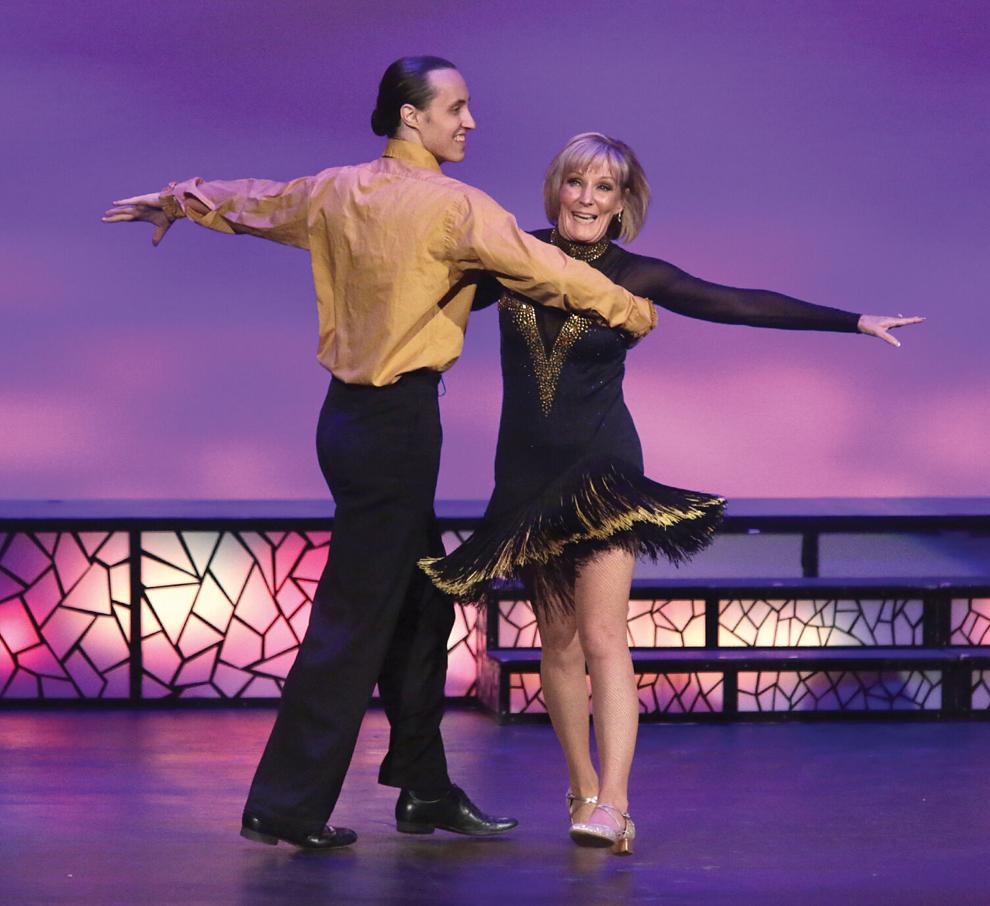 Brown said it was special winning the last Dancing with the Tracy Stars show.
"It means a lot, I just appreciate all the work the Grand Foundation board has put into this, it's a lot of work. But there is a season for everything, so it was a great finale and all the dancers returning made it really special, so it was great to be part of that," Brown said.
She said the hardest part of the competition was convincing herself as a grandma she could still dance.
Brown danced a polka to "Yackity Yak" with her Utah Ballroom Dance Company partner Bannon Frank who said she still had all the right moves on the dance floor.
"She did incredible. I'm extremely proud of what she did tonight and I think she 100% earned that trophy the entire week," Frank said. "She was not nervous. Even right beforehand no nerves were coming in. She was ready to go."
Before the winning announcement Brown acknowledged the effort of the other dancers working for the mirror ball trophy.
"I would share it with all these amazing stars. They all just put their heart and soul into it, they did, they worked so hard and sacrificed so much and they're all such worthy nonprofits and this town is just so generous to all the nonprofits, it just fill my heart," Brown said.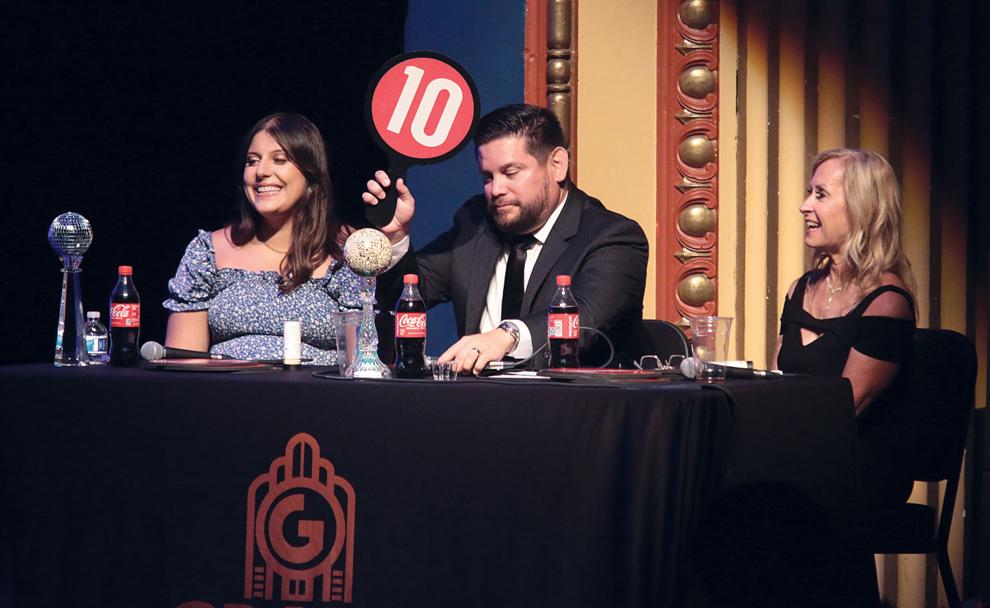 After her dance Judge Cindy Sasser gave her a 10 for her efforts noting her energy on the dance floor.
"Pushups, she talked about burpees. Oh my goodness she has so much energy and she is a grandma. My goodness! Becki does so much for the community and we just truly appreciate you and your energy out there," Sasser said.
The dance competition also named two runners-up, Rusty Clever, who won in 2017, and Jeanette Pombo, who won the very first Dancing with the Tracy Stars title in 2014.
Brown, Vezies and Pombo were also congratulated for being the top fundraisers for the event.
• Contact Glenn Moore at gmoore@tracypress.com, or call 209-830-4252.