Seven candidates are running for three seats on the Tracy Unified School District Board of Education, including two of the three incumbents. At least one seat will go to one of the challengers as current board president Brian Pekari has opted not to run for re-election.
We featured incumbents Jill Costa and Jeremy Silcox in the Sept. 25 edition, and this week we feature Ana Blanco, Zachary Hoffert, and Gerald Jeffs. Next week we will profile Nathalia Hughes Erskine and Ajmer Mann.
Ana Blanco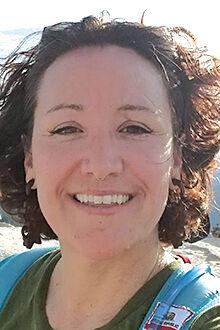 Ana Blanco has a heart for service, from her professional career as a program analyst for the California Department of Health Care Services to her volunteer roles with the California Coalition Against Sexual Assault and non-profits serving youth.
While her candidacy for the Tracy Unified School District board of education is her first run for elected office, Blanco has long been embedded in government at the state and local levels. That has given her first-hand knowledge of the need for community advocates to contend with society's biggest challenges.
"I've worked with marginalized populations for quite some time, most recently I worked with DHCS. Prior to that I've worked with victims of sexual assault, domestic violence and human trafficking," she said, adding that her work and volunteer roles have also put her in contact with homeless and runaway youths.
Blanco, who grew up in Tracy schools and graduated from Tracy High, expects the insights gained from that experience would make her effective as a representative on the local board of education.
"I recognize there are a variety of stakeholders that go into the school system, that are part of the whole school system," she said. "But what is it, and who is the target population that we're trying to influence into, and educate into, the next generation of productive citizens? It's those students that we're there for."
"I recognize that we have other stakeholders, like staff. Teachers are integral, classified staff is integral to that mission of creating a safe environment for students as they learn and become adults and productive citizens in our society."
Blanco has served as a regional representative for the California Coalition Against Sexual Assault, representing 12 Central Valley counties. In that role she advocated for an increase in state support for the coalition, increasing a historical allocation of about $47,000 per-year to about $5 million per-year. She also has served as chair for the coalition's Sexual Assault Services program, serving all of California, mostly on college campuses.
The strategic planning and management of multi-million dollar budgets that work required would make the transition to the local school board a short step.
"On top of that I have specific experience advocating and meeting with state legislators. Sometimes local, yes, but more often state and national legislators," she said.
Blanco added that the work she's most proud of has happened on the local level. As the human trafficking program manager for Women's Center Youth and Family Services, she has worked with current TUSD board president Brian Pekari on the San Joaquin County Human Trafficking Task Force.
"In November of 2018, I had noted that victims of human trafficking in San Joaquin County were being treated as though they were perpetrators of crime, which is inconsistent with our legal language, especially for individuals who are under the age of 18 who can't legally consent to sex," she said. "I brought this up to the task force, and within six months we had a diversion program for victims of human trafficking, which just recently in June celebrated its first year."
Zachary Hoffert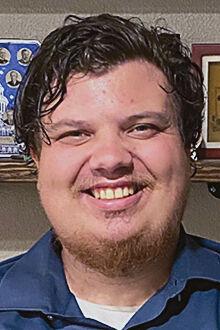 Zachary Hoffert sees this election as an opportunity to change the approach toward providing education.
He knows that candidates must put a high priority on fiscal responsibility and balanced budgets, but Hoffert said that's just one part of what districts should be concerned with.
"School districts don't have shareholders. They don't have the structure and framework that companies have," he said. "Now, having funds is an important aspect, yes, but to make the whole issue seem around money, that we don't have enough money. I think that's the wrong approach."
Hoffert said that no program should ever be considered a drain on the budget, citing his experience as a special education teacher in a program that could be costly in terms of money spent, but valuable in terms of the benefits to those served.
He added that while college-bound graduates look good for a high school, the measure for success needs to be more diverse.
"We all know in education, there's a certain amount of the student population where going the traditional college route, four years, is not going to be a benefit for them because they struggle in the classroom and they need a hands-on learning experience."
Hoffert's experience working as an academic instructor with Job Corps, where he has guided people toward vocational skills like masonry, carpentry, auto mechanics and electrical technology, showed him that public education could also guide people toward these careers.
"Once they finish these programs they go out in the community and they're making not only the same, but more than a lot of our college graduates," he said. "So instead of relegating a portion of our students from achieving success on their own terms, and being able to be independent financially and give back to society … not promoting those types of hands-on trade skills as a furthering of education is a massive disservice."
Hoffert added that his political education from University of Nevada, Reno, following his graduation from Kimball High in 2014, put him in contact with policy experts and decision makers from around the western U.S.
"Using that knowledge of what I would say is a quality first-class political science education, I can take that, understand how to convey that message of breaking down policies, of building relationships and understanding that you've got to continue to fight," he said. "That's what I bring from my educational background."
He also was part of the university's effort to promote reading skills among elementary school students in Nevada and saw big changes in that state's education system as a result. Ultimately, Hoffert said that evidence of a program's success should be based on the students' experience during and after their education.
"I bring that experience of understanding how policy is formed, responses to policy, and the analytical side to policy, interpreting whether or not if policy or program is something that should continue to exist."
Gerald Jeffs
Gerald Jeffs expects that his professional experience as a senior director for a global logistics company will translate well to a role in community service.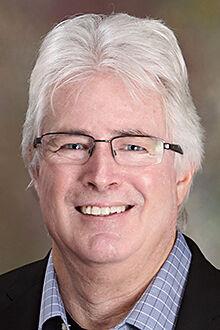 The similarities include the need to work with and coordinate people in a variety of different roles and guide them to a common purpose. It's what he's become an expert at managing supply chains that begin overseas, cross the ocean, and end up in local economies here in the U.S.
But the service aspect of working on a local school board is what motivated Jeffs, who also has experience working with non-profit groups, to run for the Tracy Unified School District board of education.
"I've got a fulfilling job, but I wanted to start doing something for the communities in which I live," said Jeffs, who became one of the first residents of Tracy Hills when he moved to town a year ago.
"If you look at any place where I can apply my skills to best impact our community, there is no better place than within a school district. That's really my motivation."
Since he decided to run Jeffs has immersed himself in his personal education about the school district.
"I've been going at this full blast. I've been doing what I do, and that's getting extremely engaged and understanding as much as I possibly can about everything," he said. "I've met with board members, I've met with so many different people. I've met with all of the labor groups. I've met with the superintendent."
Those meeting have helped him zero in on how a person with experience directing aspects of global commerce can apply those skills to a local governmental body.
"One of the things I want to work with the school board on, and I will do this in the public setting, is really understanding the strengths and the weakness of the district," he said. "If we can articulate that and be honest with ourselves about that -- and that's talking about relationships, capabilities, competencies, technology … what do we see about opportunities and threats to our district?"
"Then as a board, and with the superintendent and all of the teachers and students and supporting services, what are the things we can do to capitalize on our strengths, to make those opportunities come true, or what can we do to limit the negative impact of those threats to our district?"
Jeffs said he sees a financially strong district that needs to be wary of what the future could bring. He also acknowledges that COVID-19 has changed the nature of education, but he sees those changes, such as a shift to remote instruction and learning, as manageable.
"That is nothing new to any of us. That's been around for a couple decades now, but it's extremely new, and it created a shock wave to Tracy Unified when we had to go to that model," he said, adding that while students are better than ever at using technology the K-12 educational system is just catching up.
"They know how to communicate and they know how to use electronic devices, but we had this big gap of how do we actually use this as a learning device, even though community colleges, university, four year colleges, trades, have been using this kind of technology to transfer knowledge for a very long time."
• Contact Bob Brownne at brownne@tracypress.com, or call 209-830-4227.