U.S. Marine Corps. Col. Kevin Chunn is the new commander of Defense Logistics Agency Distribution San Joaquin as of June 17.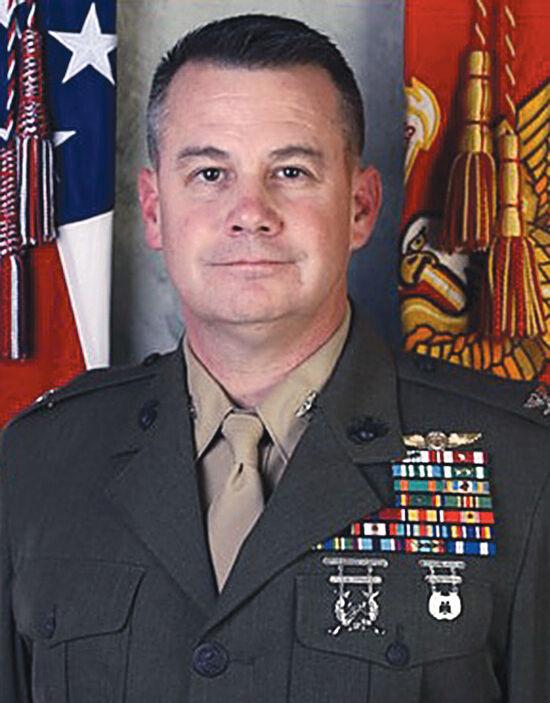 DLA Distribution Commanding General, Marine Corps Maj. Gen. Keith Reventlow, officiated the ceremony. Chunn replaces Marine Col. Tiffany Harris, who has served as the defense depot's commander since August 2019.
As DLA Distribution San Joaquin commander, Harris was in charge of more than 1,300 government, contractor and military personnel, 10 DLA organizations and three Army units at the depot, which is one of two sites that provides providing distribution support to the continental United States and the U.S. Indo-Pacific Command.
Harris managed distribution to 16,000 customers globally, four theater consolidation shipping points and 12 break bulk points, and was responsible for the storage, inventory and distribution of 379,000 national stock numbers valued at approximately $11.6 billion, while receiving and shipping more than 5 million line items valued in excess of $5 billion per year.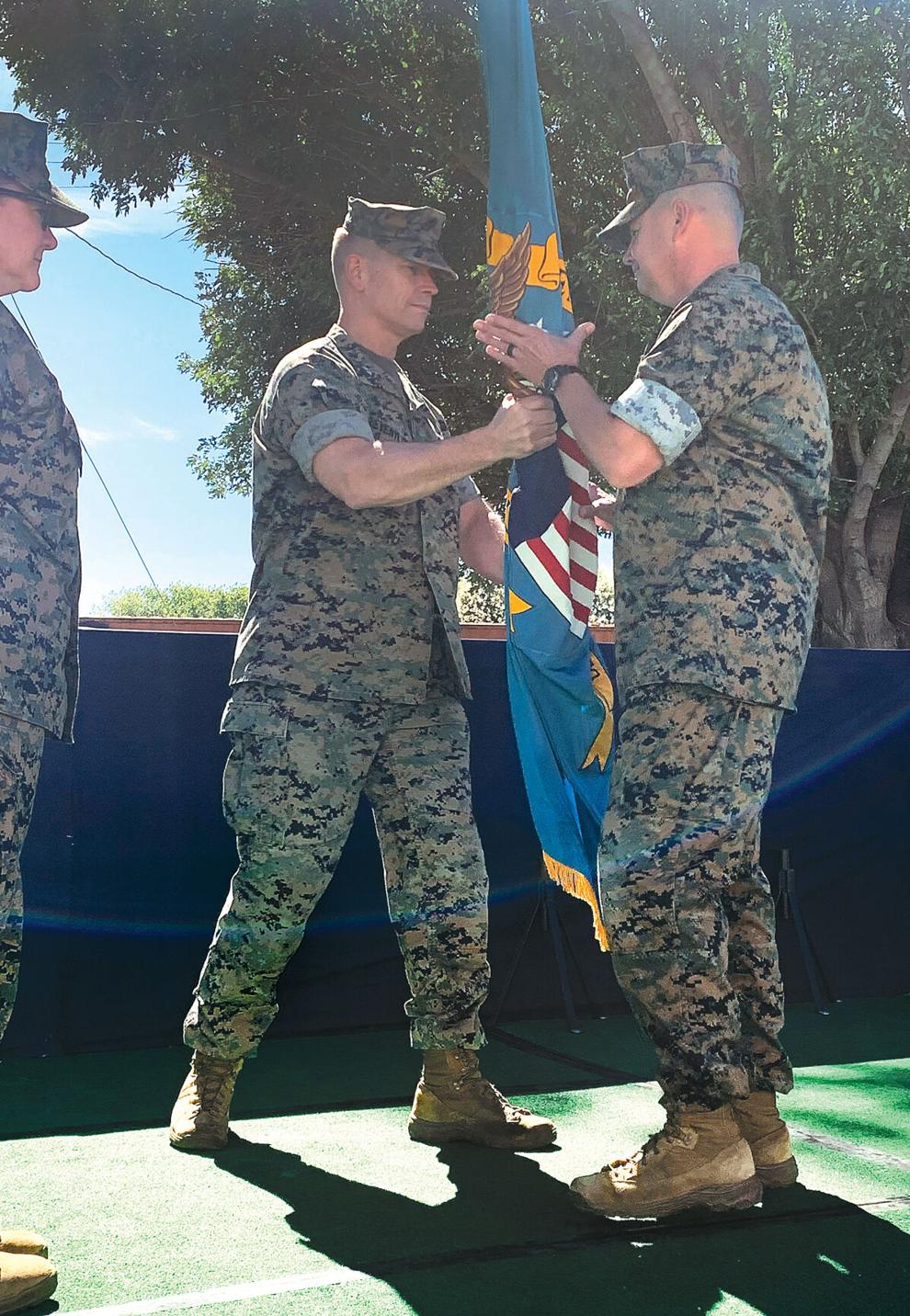 In October 2021, DDJC was designated the primary storage and distribution point for CUE Health COVID-19 test kits, supporting the Health and Human Services Department and Department of Defense. The depot received 3.4 million COVID-19 test kits and shipped over 2.3 million.
DDJC processed over 9 million transactions and outperformed DLA Distribution percent-on-time and average days key performance metrics for over 5 consecutive years and counting, which had not been accomplished since headquarters began capturing this data in 2002.
For her accomplishments as commander of DDJC, Harris was awarded the Defense Superior Service Medal. Under her command DDJC received two Department of Defense enterprise level awards: the DoD Voluntary Protection Program Achievement Award; and the DoD Commander in Chief Installation Excellence Award.
Chunn enlisted in the Marine Corps in 1991 and entered Officer Candidate School in 1999. He has served in logistics and command assignments in Okinawa, Japan; Camp Pendleton, California; Helmond Province, Afghanistan; Scott Air Force Base, Illinois; Marine Corps Logistics Base Albany, Georgia, and most recently at the 1st Marine Logistics Base in Camp Pendleton.
He has also been deployed to Korea, Pakistan, Jordan, the Western Pacific, Kuwait and Taiwan, and has supported operations, exercises and training across U.S. Indo-Pacific Command, U.S. Central Command and U.S. Africa Command. 
Chunn's military education includes Expeditionary Warfare School in Quantico, Virginia, Army Command and General Staff College in Fort Leavenworth, Kansas, and Yale University, New Haven, Connecticut, as the commandant of the Marine Corps International Security Studies Fellow.
• Contact the Tracy Press at tpnews@tracypress.com or 209-835-3030.