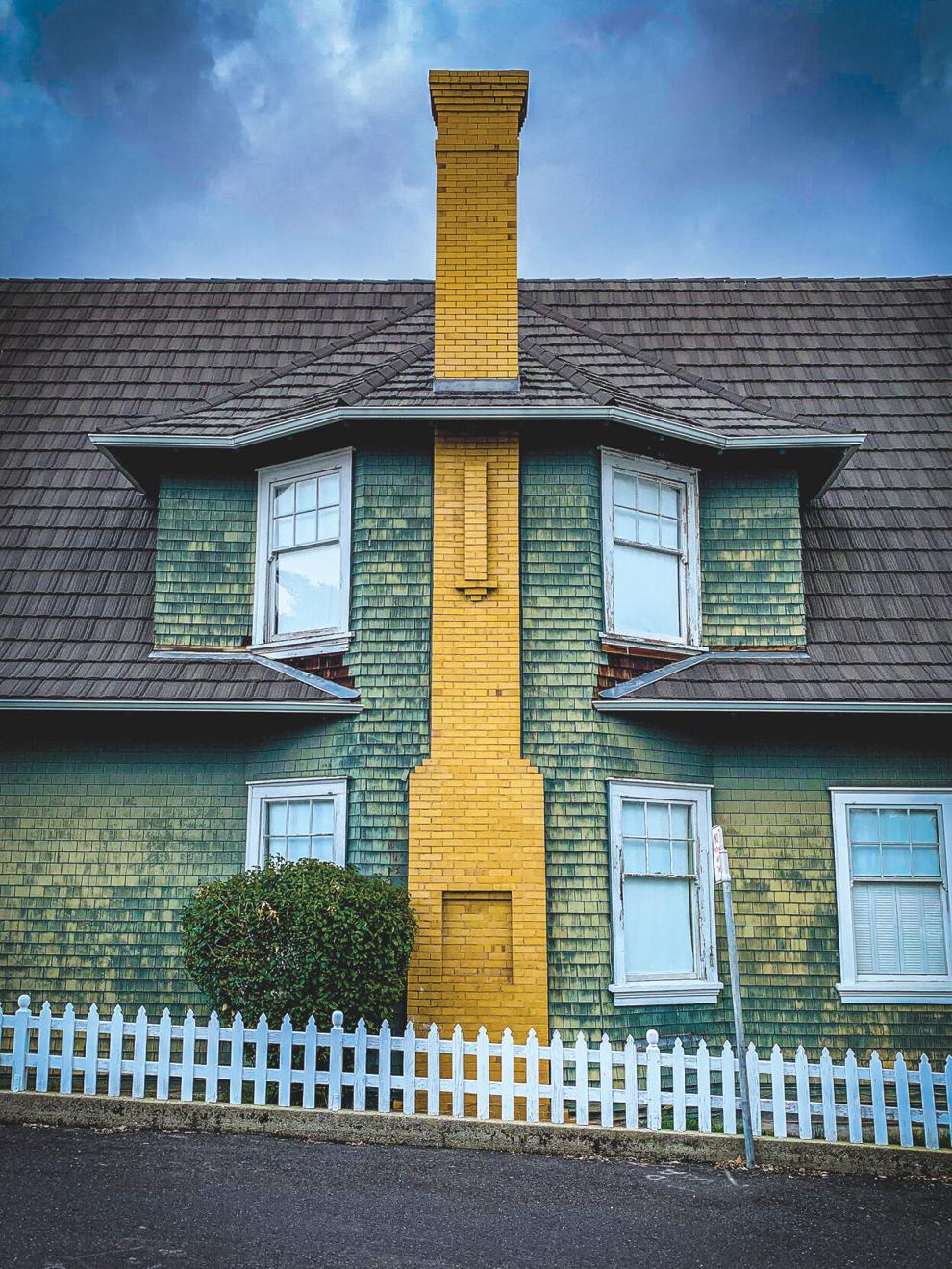 Mike Hodges' photo "Golden Chimney" took home photo of the month honors for June for the Tracy Camera Club.
Hodges took the photo for the club's June architecture project.
"I was in a small town in the Sierra foothills, which has amazing architecture to photograph including the old courthouse building. The anticipation of driving up the small hill to photograph the beautiful old courthouse was met with disappointment after looking at the images," Hodges said. "I thought this image has been taken many times by many people, nothing unique here, move on."
He said a short drive away down a hill from the courthouse he came across the Golden Chimney.
"It was on a side street with a parking lot across from it so that provided extra room to back up and capture the amazing architectural image. The day was very dark and stormy which provided a muted backdrop against the bold colors on the house and chimney," Hodges said. "I loved how the symmetry of the roofline, windows, and the chimney all worked together, but then I also found a juxtaposed white picket fence and slightly slanted street sign complimented the image visually."
Hodges said he normally shoots with a Canon digital camera but took this photo with the camera on an iPhone XR, using an equivalent focal length of 26mm at 1/800 of a second exposure at f1.8 and an ISO setting of 25.
The Tracy Camera Club has members ranging from beginner to advanced and professional. New members are welcome to join, and more information can be found about the club at http://www.tracycameraclub.org.
• Contact the Tracy Press at tpnews@tracypress.com or 835-3030.