In his 33 years as a pastor, the Rev. Kalvin Waetzig said he had never had to make such an excruciating decision as to close the doors of St. Paul's Lutheran Church to his congregation.
"I said, I know I can live with if a month from now, or three months or six months from now, if the culture or people around us will get back to me and say, 'You way overreacted in calling off worship and you look pretty silly now.' I can live with that charge," he said. "What I can't live with is if I had any power of influence to not have someone be sick or worse, or compromised the medical community to help everyone."
The church at 1635 Chester Drive joined many places of worship across Tracy and the region that have shut their doors to avoid large gatherings and help stem the spread of the COVID-19 virus.
More are likely to follow. On Wednesday night, the city issued a directive for all Tracy residents to shelter in place and stay at home except for essential activities. Then, on Thursday, Gov. Gavin Newsom ordered everyone in California to stay at home. Gathering for worship is not included in the list of reasons people can go out.
This past Sunday's service at St. Paul's was the last until further notice for the 300 congregation members who regularly attend, and it wasn't a choice Waetzig made easily.
"Things were getting more and more as I was hearing that the population that was getting affected the most, that was most at risk, was the 65 and above, and a lot of our church members is that demographic," he said.
He had conversations with fellow pastors in Tracy and with pastors in a regional group that ranges from Turlock to Lodi.
Waetzig said at a church leadership meeting the risks were became apparent and after his research he called for an emergency meeting of the church council on Saturday.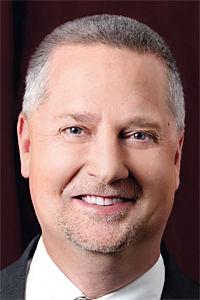 "I talked to them about I think we need to be really cognizant of the message we want to communicate to our community, and that is that we love our community," he said, citing a Bible passage where Jesus said to love God with all one's heart and love one's neighbor.
"I said we will always love and worship God as our No. 1 — but this particular crisis with coronavirus in front of us is a challenge of how it is that we are going to absolutely carry out that command of loving our neighbor," Waetzig said.
Church council members called parishioners to tell them of the decision to cancel future Sunday services.
Waetzig said he would record messages to be shared online with his congregation during the closure. It is initially planned for the next two weeks, but he believes it will most likely extend through Easter.
"I am super disheartened by that," he said. "Membership is supposed to be gearing up and encouraging and praying friends and neighbors and coworkers about coming on Easter and celebrating with us."
To celebrate Easter on April 12, he is planning drive-up services that would allow parishioners to remain in their parked cars to keep a safe distance between them while he conducts the service via loudspeaker from the second floor of the church's Life Center.
"We'll have a little phrase: Worship as you are, worship in your car," Waetzig said.
His plan is to have four services — one every hour starting at 7 a.m. — with a shortened message of Easter hope and resurrection and a prayer.
Waetzig wants to have a test run on Palm Sunday, April 5.
"I think this could be a creative solution of really curtailing and mitigating the virus but coming together," he said. "And at least once during that service, I have to call out, 'Honk if you love Jesus.'"
On a positive note, he said St. Paul's members were working more diligently to connect with each other than before the virus outbreak. One of the church's ministry groups will be calling older members to check in.
"I want these people called every other day — 'How are you doing, do you need anything?' — and even if they are doing fine and don't need anything, just stay on the line and have a verbal conversation, because that is gift, and we haven't done that level of connection in a long time," Waetzig said.
---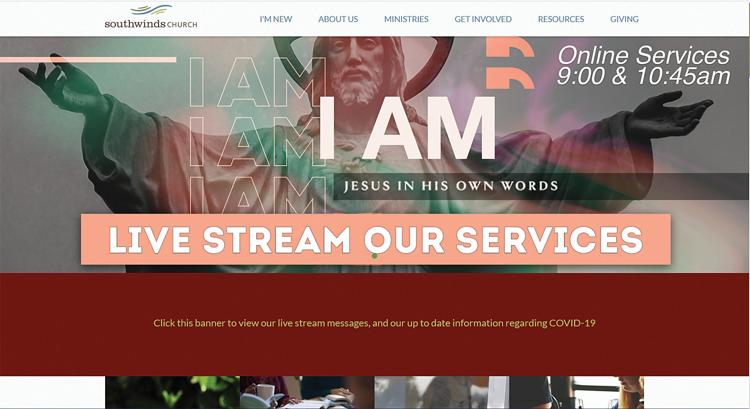 The Rev. Michael Nolen, lead pastor at Southwinds Church, 13400 W. Middle Road, was also faced with a choice for the 1,200 people who attend Sunday services there.
"Obviously gathering together is a very high value for us, and so it wasn't a decision we took lightly," Nolen said, "but we ended up concluding that part of us living out our mission as a church includes loving our neighbor, means that we needed to go to the online format so that we would be sharing with everyone in the community and reducing our risk of spreading the virus."
This past Sunday saw the church move worship services online by live streaming a video at www.southwinds.org, which he said "went really well."
"It definitely was something new, preaching a message to an empty room, which is what I was doing," he said.
A band played a couple of songs so people could listen or sing along at home, and then Nolen preached a message.
At last count, the recording had been viewed 1,900 times.
"I'm aware of a handful people from other parts of the country who watched our service, mostly people with a connection to our church from the past, but it does seem like we had a very positive response on this first Sunday, and it's possible that we had more people watch the service than come to church," Nolen said.
Nolen said he would continue live streaming Sunday services as the situation keeps changing. Southwinds members will also be looking to help people who have been impacted by the virus, whether by talking by phone with seniors who are in self-isolation to make sure they are all right or helping get groceries and supplies for people who can't get out.
"What we are continuing to work on, and I challenged people in my message at our church, is that this is not a time for us to retreat and isolate," Nolen said. "It's a time for us to be serving as much as we can."
---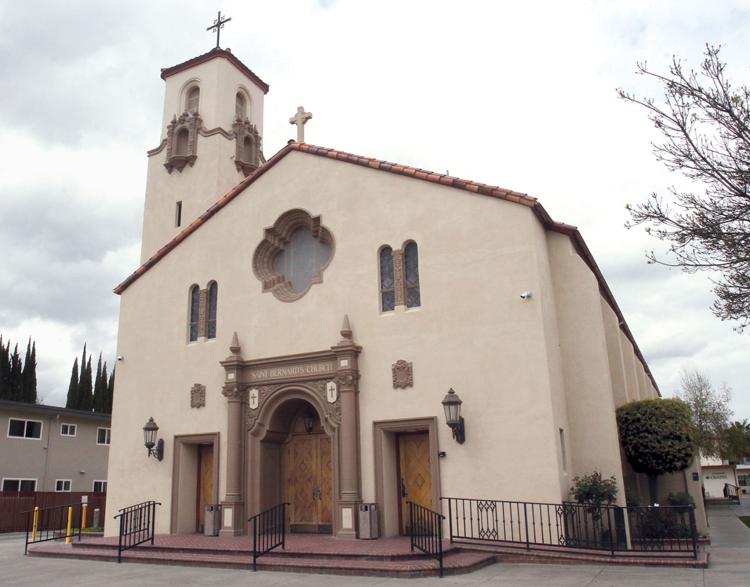 St. Bernard's Catholic Church has also begun streaming videos of priests celebrating Mass while its doors are closed to parishioners because of safety concerns.
The Diocese of Stockton announced Wednesday that it was canceling all public Catholic Masses and granting dispensation from attending Sunday Mass until further notice.
The statement, issued Monday, said the closure was "following the guidance of state and national public health officials, and out of love and concern for God's people."
The local parish normally celebrates Mass daily at St. Bernard's, 163 W. Eaton Ave., with a total of 10 Masses on Saturday and Sunday there and at the parish's Holy Family Center, 12100 W. Valpico Road.
Priests will celebrate Mass on Sunday in an empty church, and people can watch the video at www.st-bernards.org or the church's Facebook page.
St. Bernard's has also canceled confessions and closed the adoration chapel, and the parish office will be closed for at least a week starting Saturday. Priests are on call for emergencies only. If there is a funeral Mass, only members of the family can attend.
"As you know, this is a very difficult time for our country and the world," the Rev. David Dutra said in a statement posted on the parish's website and social media pages. "We need to stay in prayer and keep our focus on Jesus and not the storm; live our lives in faith not fear. We pray for all those who continue to work caring for and protecting us including military, emergency services, medical staffs, etc. We ask that you pray for all those who have lost their lives or are battling this illness."
All Catholic schools within the diocese, including St. Bernard's Catholic School on West Eaton Avenue, are closed until further notice and are setting up online and distance learning for students.
---
The Tracy Islamic Center, 11970 W. Larch Road, also suspended many of its programs a week ago.
The center, which provides religious, educational and social services to the Muslim communities of Tracy and Mountain House, said in a statement that it was taking precautionary steps to protect the health and well-being of congregants and the broader community.
Jumu'ah prayers, Sunday school, Quran school, Sisters Halaqas and all Friday night programs are on hold. More information can be found at www.tracyislamiccenter.org.