The San Joaquin County Sheriff's Department has arrested one of its own officers following a sexual misconduct investigation that began back in August.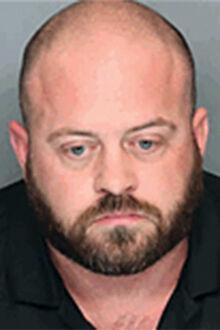 The Sheriff's Department, in a statement released on Monday, said that the alleged misconduct involved correctional officer Zach Simmons, and he was placed on administrative leave as of Aug. 26 as the department began its internal investigation.
On Monday Simmons turned himself in and was booked into San Joaquin County jail on felony counts of rape, sexual penetration with a foreign object and sexual activity with an adult confined in a detention facility, and also a misdemeanor count of communication with a prisoner without consent.
On Monday San Joaquin County District Attorney's office spokeswoman Angela Hayes noted that the alleged misconduct dates back to 2015, and involves three women who had been prisoners at the San Joaquin County Jail.
Hayes said that that Simmons was being held on $1.2 million bail, with formal charges to be filed Tuesday afternoon. He appears again in court on Oct. 30.
• Contact the Tracy Press at tpnews@tracypress.com or 835-3030.