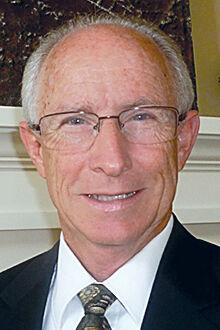 The former city manager of Manteca takes over as Tracy's interim city manager as of Wednesday.
The Tracy City Council on Tuesday unanimously approved a contract with Robert Adams to serve as the interim city manager until the city council can hire a new permanent city manager to replace Jenny Haruyama, whose last day on the job was Monday. Haruyama, who served two years as Tracy's city manager and previously was the city's administrative services director, gave the council her notice in June as she pursues a career opportunity in Oregon.
In a statement released on Wednesday, the city of Tracy noted that Adams has more than 40 years of experience in local government management, including 12 years as Manteca's city manager, a role he held from 1996 to 2008. He was also the full-time city manager for the cities of Dinuba (seven years) and Lafayette (8½ years) and has served as interim city manager in the cities of Vallejo, Desert Hot Springs and Lincoln. His other interim administrative roles include human resources director in Madera, development services director in Vallejo and public works director in Coachella.
The city highlights his expertise in public/private partnerships, performance management, team development, goal setting and civic engagement as his strengths, as well as his experience in finance, human resources, economic development, and labor relations.
Adams is a graduate of U.C. Berkeley, where he earned a bachelor's degree in criminology, and he holds a Master of Public Administration degree from Brigham Young University.
In her report to the city council on Tuesday, Tracy Human Resources Director Kimberly Murdaugh told the council that it could take up to six months to find, recruit and hire a new city manager.
Adams was selected out of a pool of four candidates for the interim job. Because he is a California Public Employee Retirement System retiree his contract is limited to 960 hours, which would be just shy of six months under a 40-hour work week.
The council approved an hourly pay rate for Adams of $126.17, which would add up to $121,123.20 should he work the full 960 hours. It is comparable to the $254,800 annual salary that Haruyama received, but he cannot receive any benefits.
• Contact the Tracy Press at tpnews@tracypress.com or 835-3030.