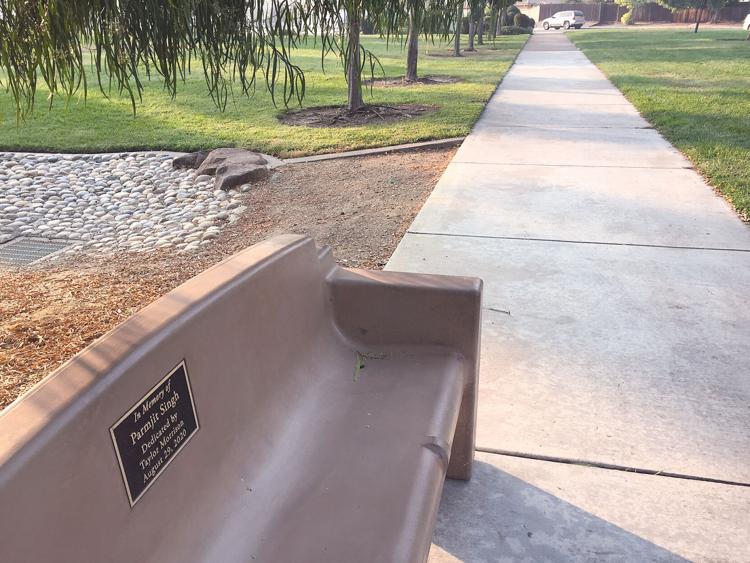 A San Joaquin County judge ruled on Thursday morning that the evidence that Tracy Police and the San Joaquin County District Attorney's office provided against the Tracy man accused of killing Parmjit Singh was not sufficient to hold him for trial.
Court Operations Manager Marilyn Green said on Thursday that Judge Michael Mulvihill ruled that 22-year-old Anthony Kreiter-Rhoads will not be held to answer for the killing of Parmjit Singh, 64, in Gretchen Talley Park on Aug. 25, citing lack of sufficient evidence and lack of probable cause.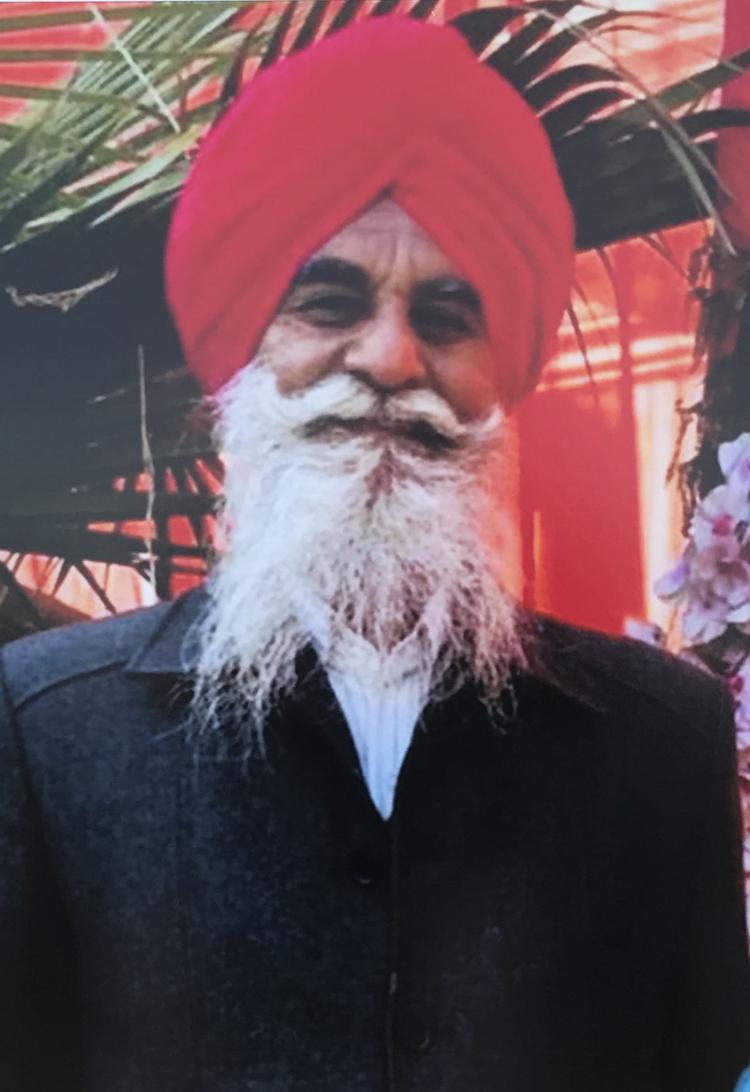 Deputy District Attorney Donald Vaughn built his case against Kreiter-Rhoads on a collection of home security camera videos, plus video from Tracy Unified School District and Tracy Police patrol car camera video in an effort to establish a timeline for the evening of Aug. 25, 2019, the night that Singh was stabbed to death in Gretchen Talley Park.
Those videos, the presence of Kreiter-Rhoads' car near the crime scene that night, plus global positioning system (GPS) data from Kreiter-Rhoads' cell phone that indicated he had traveled between his home and the park at about the time the crime happened, led police to visit Kreiter-Rhoads a few days later to search his car and his bedroom in his family's home. On Aug. 31, a week after the crime, police arrested him for murder.
During about 10 hours of questioning over three days this week at the San Joaquin County courthouse in Stockton, Mulvihill heard from 17 witnesses, plus one more witness on Thursday morning.
While the questioning of witnesses and law enforcement professionals sought to lay out a timeline of where Kreiter-Rhoads was before, during and after the moment when Singh was killed, no evidence was presented that would explain why Kreiter-Rhoads would have killed Singh.
Police also said during the hearing that they had recovered knives from Kreiter-Rhoads' home and car, but none of those knives was established as the weapon used to stab Singh.
Angela Hayes, spokeswoman for the District Attorney's office, said prosecutors still have to determine if they will refile charges, or if Tracy Police would need to provide more evidence.
Most of the testimony on the first day, elicited through Vaughn's questioning and cross-examination from Kreiter-Rhoads' attorney, Brian Lafferty, focused on if Kreiter-Rhoads could have been in Gretchen Talley Park on the night of Aug. 25 at about 9 p.m., when Singh was attacked, and if a person seen on security camera and patrol car videos right after Singh was attacked could have been Kreiter-Rhoads.
Vaughn questioned Kreiter-Rhoads' parents about where he was that night. He also asked about Kreiter-Rhoads' mood in general, considering that he had recently been convicted of drunken driving. They noted that while it was a setback for their son, who had planned to join the U.S. Marine Corps, they had not seen him display angry or violent behavior.
Elena Kreiter-Rhoads noted that she saw her son somewhere around 6 to 6:30 p.m. that evening at their home, where Kreiter-Rhoads stopped by before he went to visit with some friends. She said he returned sometime after 8:30 p.m., and talked with his parents for about 20 minutes before they went to bed about 9 p.m.
"Is it possible he came home closer to 9:30?" Vaughn asked. "I think it was earlier," Elena Kreiter-Rhoads replied, and under Lafferty's cross-examination she put the time of his return home that night at 9 p.m. She also noted under Laffery's cross examination that her son did not appear disheveled, as they had a conversation about their plans for the next day.
Vaughn also asked Kreiter-Rhoads' father, Keith Rhoads, if a video of a man crossing Dove Drive in front of Hirsch School resembled his son, based on his clothing, a white shirt and shorts, and the way he moved. The resolution of the video is not sharp enough to show facial features that would make the person easily identifiable.
Keith Rhoads replied that the only similarity he could see is the person in the video is a young white man of slender build and was dressed similar as Anthony was dressed that night.
Later in the hearing Vaughn questioned Kreiter-Rhoads' friend from West High, Matthew Roe, if a man seen running in a security camera video resembled Kreiter-Rhoads based on the way he moved, considering that both had played football at West High before graduating in 2016. Roe said he could not confirm that the person in the video resembled Kreiter-Rhoads.
White T shirt and shorts
Vaughn submitted multiple video clips as evidence, some obtained from security cameras from homes on Dove Drive across from Gretchen Talley Park and Wanda Hirsch School, others from Hirsch School, provided by Tracy Unified School District, and a couple more from Tracy Police patrol car cameras.
His questioning of police professionals appeared aimed at establishing if the man in the white shirt and shorts seen in these videos would have been in the park when Singh was attacked.
The Tracy Police dispatch log from that incident shows that police got the first call at 9:05 p.m., when someone reported a man down on Dove Drive with a trail of blood leading back into the park. Someone else called thinking that the man might have been hit by a car.
At 9:10 p.m. the log shows that the first officer on the scene had called for an ambulance, and a minute later that officer reported that he had checked the man for a pulse and found none.
Tracy Police Crime Scene Technician Jonathan Henry testified that video from a home across the street from Hirsch School showed the man in the white shirt and shorts crossing Dove Drive just after 9:07 p.m.
Tracy Police Officer Frank Strong said he rushed to the scene after he got the initial dispatch call at 9:05 p.m. He noted that the camera on his patrol car automatically activated along with his flashing lights and siren, and it recorded his progress as he traveled south on Tracy Boulevard, turned right on Central Avenue and right again onto Sycamore Parkway. As he is about to turn from northbound Sycamore Parkway to Dove Drive, a man in shorts and a white shirt can be seen at the northwest corner of the intersection.
Strong made a U turn, and then another U turn before he was back on Dove Drive, and he drove up to where the victim was lying on the ground with a small group of people standing around him. Strong said the man was not moving and he checked for a pulse, and found none. Medics soon arrived, and at 9:23 p.m. pronounced that the victim had died.
San Joaquin County Medical Examiner Dr. Michael Hunter, who did the autopsy on Singh, described the fatal stab wound, a deep cut to the right side of the neck, about 4.3 centimeters deep, which could be caused by a single- or double-edged knife. He said the wound severed the jugular vein and partially severed the carotid artery, which would cause Singh to die of blood loss within minutes. Hunter also observed include three cuts to the palm of Singh's left hand.
Tracy Police Sgt. Brett Hicks, also one of the first officers to respond, said he was heading south on Sycamore Parkway when he noticed a thin young man wearing shorts and a white shirt walking north on the west side of Sycamore Parkway near Allegheny Street, about 270 yards north of Dove Drive.
Both Strong and Hicks said that in the moment the nature of the call was still unclear and their priority was to get to scene of the call. There was no mention of a possible suspect in the dispatch calls, but both later told detectives that they saw someone walking away from the area as they arrived.
Single witness
Aside from the victim and the attacker, only one person, possibly two, saw the attack, and the man who testified on Tuesday said he wasn't close enough to actually see what happened.
John Althen of Tracy said he regularly goes to the park to exercise. That night he was at a group of picnic tables in the middle of the park when he saw two people from a distance, possibly about 40 yards away toward the north end of the park, past some brush and trees.
He noted that it was dark with lighting coming only from homes near the park, and he was too far away to get a good description of either person. He described the interaction as two people who appeared to be "playing tag," with one leaning toward the other and then quickly moving east toward Hirsch School. Althen then heard what he suspected was someone jumping a fence.
On his way to an exit at the southern end of the park on Mits Drive Althen noted that he saw someone come out from the gazebo in that area, but did not get a good enough look to get a description. He kept walking through the neighborhood and by the time he got back to Dove Drive police cars had arrived and blocked off the street.
Althen noted that the officers at the roadblocks couldn't tell him what happened, it was only after he left the area that he learned through the Next Door app that a man had been stabbed to death in the park. Althen called police the next morning to describe what he saw and heard.
After officers sealed off the crime scene, detectives went around the neighborhood to see if anyone had security camera video that could show what happened.
Detectives provided multiple videos in court that show the man in the shorts and white shirt jumping fences and running through the campus at Hirsch School and walking east on Dove Drive. In one, with a time stamp showing the video was taken just after 9:07 p.m., the man crosses the street as the lights of the first patrol car to arrive on the scene are visible.
Police connected Kreiter-Rhoads to the incident when Tracy Police investigator Jose Silva arrived at about 12:45 a.m. on Aug. 26, about 3½ hours after the initial call, and parked on the south side of Dove Drive near Mits Way, behind a green Honda Civic.
He noted that the Honda had its windows down, which he thought was unusual at night. Silva ran the license plate number, and the registered owner came back as Anthony Kreiter-Rhoads. Silva noted that a few hours later, about 5 a.m., he saw a man cross the street, get in the Honda and drive off.
Silva added that police contacted Kreiter-Rhoads on Aug. 31, the day of his arrest, at his home, saw the same green Honda at the house, and during a search of the house police recovered two knives in the room identified as Anthony's bedroom, including a knife found between the bed's mattress and box spring. He said police also found a folding knife in the Honda.
Under cross-examination, Lafferty asked if any of the knives had blood on them, and Silva replied that they did not.
Police also took possession of Kreiter-Rhoads' Apple iPhone. Tracy Police Detective Daniel Garcia testified on Wednesday that he extracted data on internet history, call logs, text and social media messages, videos and photos taken or received, and GPS location data.
He noted GPS data with time stamps from the phone, overlayed onto Google Maps, would show the location of the phone during the time when police believed Kreiter-Rhoads would have been at the park.
Tracy Police crime intelligence analyst Tanika Zuniga said she uploaded the GPS data from a thumb drive Garcia provided and plotted the results over Google Maps. On Wednesday she showed the court an animated map depicting the movement of the phone before and after the incident in the park.
Her map showed the location of the park, the location of Kreiter-Rhoads' home, a little more than a mile north of the park, and a green mark representing the location of his phone, with the mark moving based on time stamps attached to the GPS data.
It shows the green mark arriving at the park, moving around the area of the park and the school before heading north toward Kreiter-Rhoads' home. It stays there for a while before moving back toward the park, and then north again toward Kreiter-Rhoads' home.
• Contact Bob Brownne at brownne@tracypress.com, or call 209-830-4227.