Tracy Unified School District has eight candidates running for four seats on its Board of Education. Steve Abercrombie is the only incumbent running for re-election.
Abercrombie and challengers R.G. Fagin, Carrie Grover and Jeremy Silcox outlined their positions at a forum hosted by Chris Munger, President of the Tracy Educators Association, and Rajdeep Singh of Sikhs of Tracy on Oct. 17 at Tracy High's Emma Baumgardner Theater.
Challengers Brandi Hoffert, Navi Kahlon, Anthony Villalobos and Olinga Yarber-Alexander were not at the forum, and submitted statements to, or were interviewed by, the Tracy Press.
• Contact Bob Brownne at brownne@tracypress.com, or call 209-830-4227.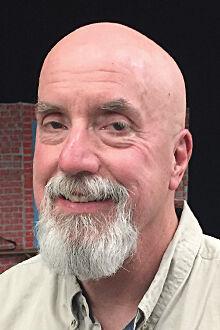 Steve Abercrombie
D.A.R.E. officer
34 years in Tracy
Steve Abercrombie's four years on the TUSD Board of Education is just one entry on his long list of community service efforts.
He leads the annual Brighter Christmas charity drive and has served as a local coach. As a Hayward Police officer he became a certified D.A.R.E. (Drug Abuse Resistance Education) instructor, and started teaching that program in Tracy 20 years ago.
That's where he gained insights into what is happening in local schools.
"Working in the schools I was hearing the concerns that teacher had, that parents had, that students had and I wanted to get involved," he said, adding that with Rob Pecot as the new superintendent of the district he looks forward to seeing fresh ideas take hold in Tracy Unified.
Abercrombie said he trusts the administration to keep the district moving in the right direction, but figures it's important for staff to hear varied opinions and points of view.
"Our staff does a great job of evaluating sometimes, but that's what's great about talking to people, is you can share your perspective or your experience and they may realize that there might not be a black-and-white answer. There may be a way of changing it. I've done that a few times already in my time on the school board," he said.
The biggest challenges include establishment of a reasonable workload for teachers to keep them from being overwhelmed.
"We seem to keep layering things on top of teachers. We give them so much to do. We've kind of taken the fun out of teaching, which is not a good thing," he said. "We need to allow teachers to teach. That's why they got into the profession."
When he talks of top priorities for the district campus safety is high on the list, as is mental health for teachers and students.
"We need to take care of not just the kids but our staff too, that they feel valued but also supported. That's also a big priority."
"We definitely need to make this a team effort. There's a lot of things going on in our schools and we need to draw from our community all resources to help our kids, help our staff to make it a great district, to make it safe and successful."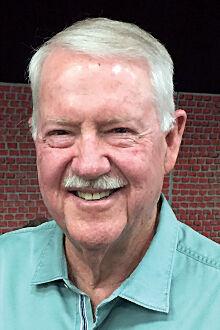 R.G. Fagin
32 years in Tracy
Retired police officer
www.facebook.com/profile.php?id=100085103583404 (RG Fagin)
R.G. Fagin's background as a youth advocate begins with his career as a police officer.
As a truancy officer with the Tracy Police Department he worked not just with students who skipped class, but also with homeless and foster students.
"I thoroughly enjoyed my job because I could help young adults who had made bad decisions and help get them back on track," he said. Fagin also worked with the department's Explorer program, and with neighborhood watch and citizen's academy. His community service also includes serving as past president of Tracy Breakfast Lions Club, as a youth sports coach, and 8 years as a trustee with the Jefferson School District Board of Education.
"Being a truancy officer I was at almost all of the school sites once a week. I got to know principals, vice principals, counselors, attendance people. I had a working relationship with all of them which is so important. That's how you get the pulse of what's going on."
Fagin said that one of his top priorities will be safety on school campuses.
"There's a fine line between making your campus look like a prison, with concertina wire or having it open as much as you can and be discretionary about what you have for security to make it secure as you have and pleasant for visitors, students and faculty."
His police experience also includes 20 years with the Los Angeles Police Department, where he worked on the gang unit. Between that experience and local experience as a truant officer he learned that in-person visits with families is where he could learn about the problems that families face that cause children to miss school.
"There's a button on every child, a success button on every one, but you have to be able to find that button. The problem is with a shortage of staff and counselors it's hard to take time to find all of those children," he said, adding that policy-making boards need to recognize that school counselors and teachers are already overwhelmed before they find themselves having to identify which kids have difficulties outside of the classroom.
Fagin added that educational opportunities in local schools should include more trade-shop oriented classes, and local businesses would have plenty to offer students in terms of career-oriented education and work experience. Meanwhile, schools tend to be focused on college preparation.
"A lot of children are not suited for that, and it's up to us to find out where they are suited and be able to give them a program to be successful."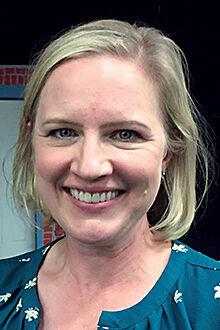 Carrie Grover
Director, Tracy Interfaith Ministries
20 years in Tracy
www.facebook.com/profile.php?id=100086150854496 (Carrie Grover for School Board)
Carrie Grover's experience includes raising four children in Tracy, two of them who have graduated from local high schools, West and Kimball. Her community service experience includes 3 years as director of Tracy Interfaith Ministries, the city's leading charity in providing food and clothing to families on a daily basis.
"I do have my finger on the pulse of the community in a lot of ways, and I see and interact with a lot of students because they volunteer for me," she said. She also sees how important an effective school district can be for her community.
"My top three priorities are student mental health, school safety and attracting and retaining great teachers and staff," she said, adding that running a busy charity during the past 3 years when COVID-19 forced changes on how she and her volunteers operated provided some insight into what the school district had to cope with in that time.
"Even without the pandemic there are kids who need mental health services and support, just across the board. I would love to see that be a real emphasis in our district."
Grover said her decision-making process will mesh well with the policy-making body for local schools
"The point of being on the school board is not to input my ideas to the school board, but to try and get all of the information from all of the sides and make the best decision for the largest majority," she said.
"I really just want to serve the community and make a district that is great for as many people as possible. Obviously you will never make everybody happy. I've learned that sad truth many times, but I think that when you have reasonable people on the board who are willing to listen and get the facts from all different sides to make an informed decision without a lot of emotion or ego on the line, that's all you can do."
She added that educational policy-makers are constantly learning as well, which is what makes the job interesting.
"I am just a parent who wants to help. I probably don't know as much as (teachers) about how the district runs, but I'm totally willing to learn and I think I'm capable of doing that."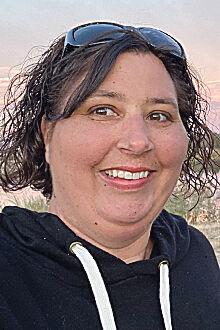 Brandi Hoffert
Mother
24 years in Tracy
www.facebook.com/groups/783849299531037 (Brandi Hoffert for TUSD Trustee)
Brandi Hoffert has guided two sons, including current Trustee Zachary Hoffert, through their education in Tracy Unified School District. In that time she has taken on volunteer duties – including serving as president, vice president and as a member of parent clubs -- at Hirsch Elementary, Williams Middle School and Kimball High School.
"From these experiences I have seen what our District is capable of, however for the last few years our District has not lived up to its reputation that it held when my sons attended school," she said. After talking to young families about the educational opportunities offered to their children she knew it was time for her to run for the school board.
"I was surprised to find that many of these families were looking for other schooling options based on what they had heard about our district," she said. "For me as a parent who had spent so much time volunteering in our district I know that our district can be better."
Hoffert said there are some areas in particular where she wants to make a difference, including services for special education students, English language learners and other students and family groups that need to feel like they are valued and welcomed.
"I've always wanted to help make a change in the school district to get more help for mental health for teachers, students, and once my kids finished school I felt it was time for me to get more involved."
She added that staffing is a critical need now.
"I hope I'm going to be able to help get more teachers, because I know there has been a shortage of teachers. I want to be able to help with the recruiting process. Maybe offer some incentives, bonuses for teachers to sign on."
"School safety is another one that's super important to me," she added. "Finding out what kind of safety plans we have and what kinds of things we need to have at schools to make sure they're safe."
She wants to see the district strengthen its connection between the business community and schools, a strategy the Hoffert believes will be beneficial to all involved.
As for accountability on the board, Hoffert hopes to establish a way to bring parents and students into an ongoing conversation with district trustees and staff.
"I want to look into doing round tables with students and also parents and other community members to find out what they're looking for in a school district, what they want to see happening."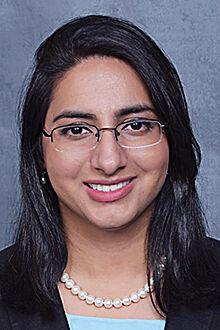 Navi Kahlon
Technology engineer
34 years in Tracy
Statement from Navi Kahlon:
I have a passion for service, learning and leadership.
I attended local Tracy schools including North Elementary, Monte Vista Middle School and Merrill F. West High School. As a child of immigrants, I have always been mindful of my privilege in access to a quality education. I had the experience of living in India for over a year, where I became aware of how many children do not have access to education due to poverty.
I carried my passion for service into the University of San Francisco. I was a tutor for underprivileged children in the Mission District, joined the University Student Senate and became the founder of several student organizations. When I returned to Tracy, I provided tutoring to elementary and middle school students.
It is my belief that in this very critical, post-pandemic time we require leaders that can understand the modern challenges of our times, relate to our diverse community and have the dedication to drive our district forward. My motivation is simply that I believe I can make a positive difference for our school district as I have been a community advocate and have had a meaningful first-hand experience of an education from TUSD.
We must have up-to-date safety protocols for every possible scenario whether that be fires, pandemics or gun violence. As a trained Community Emergency Response Team (CERT) member I understand the value of community safety and working together to always be ready.
I believe that we can successfully destigmatize mental health issues and become better-equipped to navigate mental health challenges. Now, more than ever, we must provide mental health resources to our students, teachers and staff. We are teacher burnout, teacher turnover, behavioral issues in classrooms, anxiety and depression for students.
We are facing significant teacher shortages. Our teachers put in hard work for our students every day. They have navigated the roller coaster of the pandemic and as a community we must ensure that they are being supported, empowered and celebrated. We can support teachers by providing opportunities and funds to grow in their respective fields of study. I believe that if we can create a positive environment for our current teachers where they are able to thrive, this will attract other teachers.
I will support providing more parental engagement opportunities and transparency. We must act as a community to ensure that Tracy students are thriving so they can become productive members of our society - that includes support inside and outside the classroom. In order to achieve this we must ensure parents/families are involved and are able to share their feedback and ideas with the TUSD Board.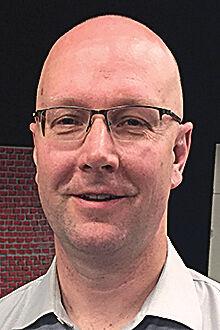 Jeremy Silcox
Financial advisor
37 years in Tracy
www.facebook.com/profile.php?id=100076975687956 (Jeremy Silcox)
Jeremy Silcox has previously served 2 years on the TUSD Board of Education after being appointed to the board in January 2019. He just missed being re-elected in 2020.
He said that as the father of five children attending TUSD schools he sees the need for the parental perspective in the district. Silcox himself grew up in the local schools and is a 1994 graduate of Tracy High School.
"I think about how those experiences influenced my life and created a path or a vision that I didn't realize I had within me, and I think that's the role of education," he said.
He sees the recruitment, retainment and development of qualified teachers and staff as one of the big challenges for Tracy Unified. Campus safety is also high on his priority list. His top priority is to provide a positive experience for students. To that end, trustees have a duty to seek out resources and mentors that can be brought into schools.
As a coach for 15 years Silcox learned that students need more to look forward to in school beyond just the classroom.
"That sport kept them engaged in helping them with their behavior and helping them in their classes as well," he said, adding that the district must also prepare students for a variety of educational and career paths.
"It's important to have programs that align with the demographics of TUSD so that kids can paint of picture of where they can be after high school, whether it's carpentry, plumbing, the blue-collar type careers, or following up to engineering. It's important to help kids find programs that keep them engaged with what they have interest in so they can see what their potential is."
In the 2 years on the board he learned to embrace the board of education's role as the employer for all of the personnel in the district, particularly when it comes time to negotiate collective bargaining agreements. He also learned to appreciate the candid conversations between management and unions.
"That gave me a good perspective on the things on teachers' minds," he said, adding that trustees must also be tuned in to the opinions and desires of students and families.
"It's a changing demographic and we have to be mindful of what that is and how we can add value to our community," he said.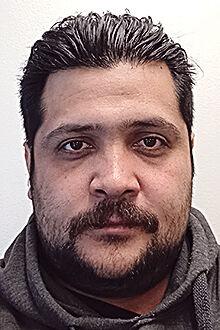 Anthony Villalobos
5 years in Tracy
Forklift driver
Anthony Villalobos is making his first run for elected office. He said that the desire to help his community started when he was 10 years old and the terrorist attacks of Sept. 11, 2001, dominated news headlines. Instead of being angry or scared he saw the need for people to step up and help out.
Villalobos said that now is the time for him to do his part.
"It's always been on my mind for the longest time, so when I finally saw the opportunity and got into the right direction, I applied," he said. "I'm in now. I'm part of the process and I'm on the ballot. I'm a step closer to realizing that I'm going to do something good. I'm part of something bigger than me."
Villalobos grew up in San Diego and lived in Antioch before he came to Tracy looking to join the workforce in the local logistics industry, with companies like Amazon, Crate and Barrel and Costco offering the employment opportunities he sought.
He saw the Board of Education as a place where he could become dialed into the community he lives in, stating that it will give him a chance to be part of a public process that will have positive impact.
"Instead of just sitting back and complaining that nothing's going to get fixed, nothing's going to get better, I've got to do something about it. Thank God I finally found a way to get guided to the right direction."
Villalobos has long known that service starts with lifting up the community's young people, and schools are tasked with making that happen.
"I went through special education, and I never got the help I needed. I want to help people, people who have a disability," he said, adding he always stayed focused and serious about his education, but still feels like his schools could have offered more.
"I went through a lot of heartaches, a lot of headaches, and if I can do something about it, if I can improve it, look at it and see that this is the exact same thing I was dealing with, I'll do everything to the best of my abilities to make it better."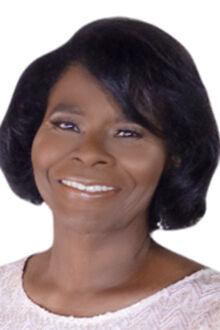 Olinga Yarber-Alexander
34 years in Tracy
Notary public
Olinga Yarber-Alexander comes to the TUSD Board of Education election with years of experience with Tracy community service and educational organizations.
She has served as mentor and teacher with the Youth Discovery Program at Kimball High School, and is presently the Education/Scholarship Chair for Tracy African American Association, which awarded her the group's Martin Luther King Jr. Image Award in 2019. She serves as a board member and Speaker Chair for Tracy Kiwanis Club and was that group's Kiwanian of the year in 2019.
Her service also includes working with Black Student Union groups on local campuses and participating in the annual Martin Luther King Jr. Breakfast, and MLK Day of Service. She connects with local students at Tracy, West, Mountain House, Kimball, Stein, Millennium and Delta Charter high schools through scholarship workshops.
Her priorities for the district include:
School safety - "I believe that all staff and teachers need to feel safe to teach, and students need to feel safe to learn. I am committed to making sure that resources are made available and in place to keep our schools safe."
Parent Involvement – "I am committed to making sure that parents can voice their concerns and get answers. I believe that by improving our communication, we improve the relationship between the school board, teachers, staff, and most importantly parents."
Mental Health – "The mental health of our students is of great importance to me. I am committed to ensuring that proper counseling and therapy resources are available to keep our students healthy."
Vaping – "The growing number of students who use vaping pens to inhale harmful substances including nicotine and marijuana is a huge concern to our parents. These devices can lead to unhealthy habits and distract from learning."