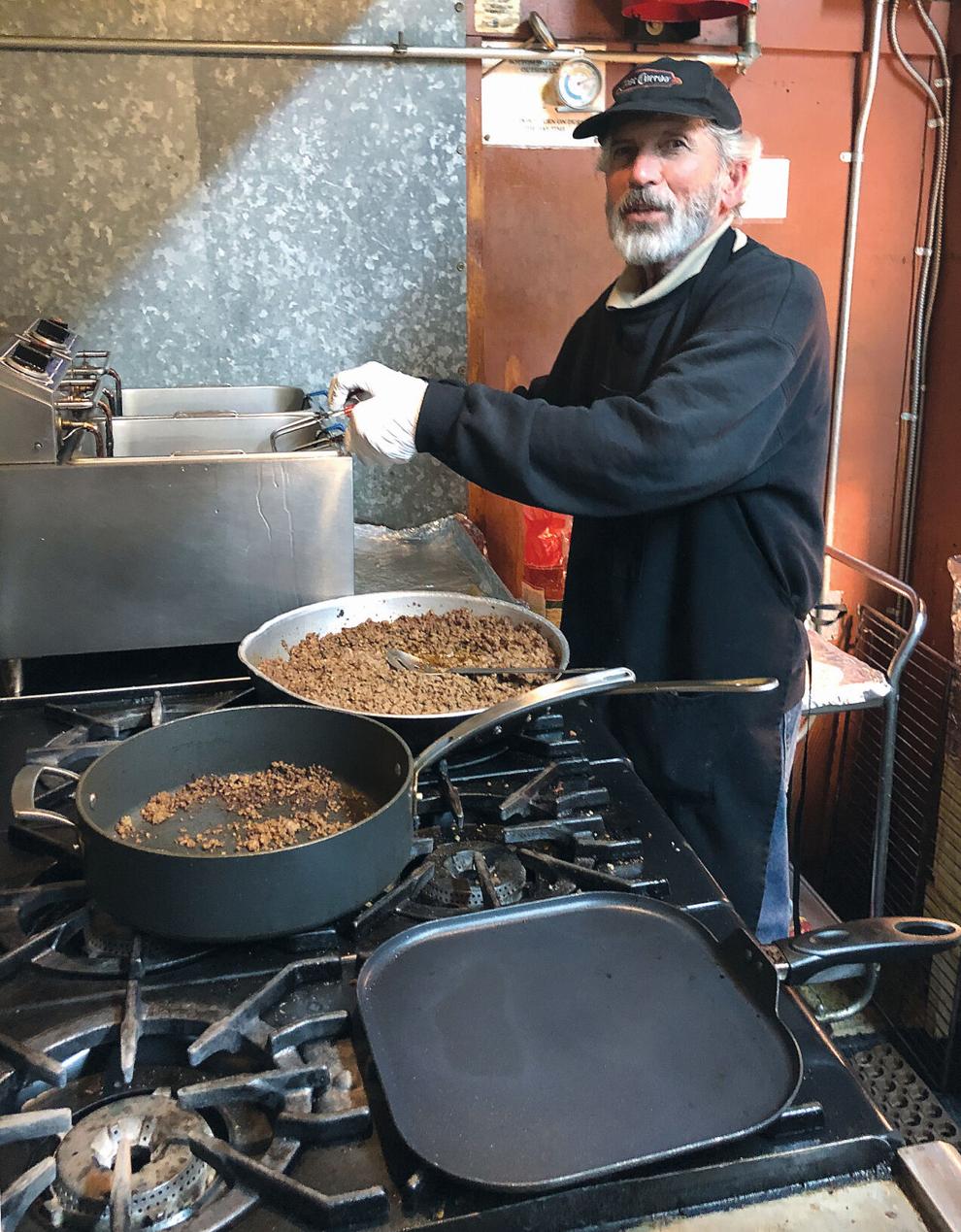 "Taco Wednesday brings everyone together for good food and better company."
That's how Jessica Kenton describes Taco Wednesdays at the Tracy Moose Lodge.
Carmen Eaglin, seated at a nearby table in the main lodge room, agrees without reservation.
"The people, the vibe, everybody loves tacos," she said. "We often come with family, parents and friends."
In gathering information about the lodge's 50th anniversary recently, I heard a lot about Taco Wednesday, so I decided to take in one of the Wednesday nights at the Moose Hall on East Sixth Street to see what it's all about.
I quickly learned that it's not only the tacos that fill the lodge room and the bar on Wednesday evenings; it's the gathering of members, family members and guests.
As I entered the lodge entrance at the bar, I had to push my way through the crowd that filled the bar in order to reach the kitchen. There I found Joe Terra, the master volunteer taco-maker at work. He heads a crew of Taco Night volunteers who average a half dozen.
They were busy filling taco shells, both corn and wheat, with a special, secret mix of ground meat and spices, lettuce, cheese and sometimes topped with sour cream. People fill out order slips indicating what kind of taco shell and ingredients they want. Joe uses those slips in turning out tacos to suit individual tastes.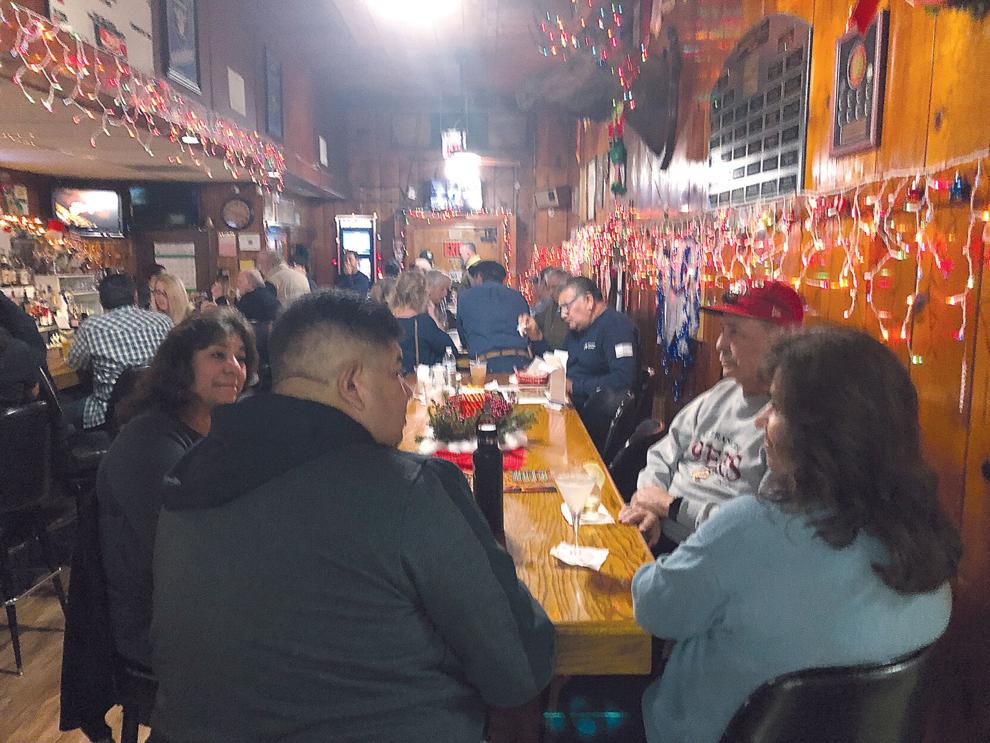 In addition to basic tacos, the Wednesday night food fare includes "taco bowls" with the same ingredients served in bowls.
|Joe reported Taco Wednesday was started in 2000, when the Moose served 30 or 40 tacos each Wednesday evening. But from there, the weekly event has ballooned in popularity.
"I've been doing this since 2013, and its popularity just keeps growing, anywhere up to 200 tacos at $2 a taco," Joe reported. The night I was there, between 5 and 7 o'clock, they served 198 tacos, all made from the members' orders. There is no buffet.
Taco Wednesday attendance suffered from Covid-19 restrictions, but now it's back, and growing.
Hortense Thompson reported Taco Wednesday is special "because of the camaraderie."
"We get to reconnect with our friends and schedule date nights locally," she said." We don't have to travel anywhere."
If Joe Terra is a busy volunteer on Taco Wednesday, so is Jessy Goforth. She's the lone bartender serving up drinks from behind the bar.
"Yes, it's really busy on Taco Wednesday. It's go, go, go, but it's also a cheerful night around here," she said.
Ryan Smith, president of the Moose Lodge's board of directors, said Taco Wednesday is important in bringing members together, but also in generating income for the lodge.
"I don't know what we'd do without Taco Wednesday," he said.
There's no doubt that without Taco Wednesday the Tracy Moose Lodge wouldn't be the same.
• Sam Matthews, Tracy Press publisher emeritus, can be reached at 830-4234 or by email at shm@tracypress.com.