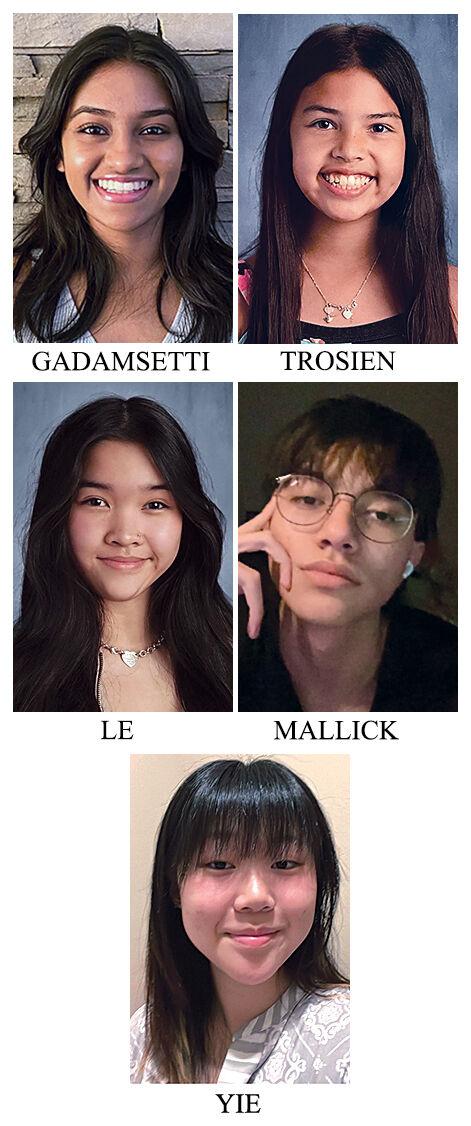 Five Tracy pianists recently performed at the Music Teachers Association of California Annual Convention held July 1 to 5 at the Hyatt Regency Orange County.
Thao Trosien (Level 3) is a seventh-grader at Discovery Charter School. Naomi Le (Level 4) is a sophomore at Kimball High School. Aidan Mallick (Level 8) is a senior at Kimball High School. Rumi Yie (Level 8) is a junior at Tracy High School. Kavya Gadamsetti (Level 9) is a junior at West High School.
They were selected to perform based on their Certificate of Merit level scores in performance, technique, ear training, sightreading, and theory. All five are students of local piano teachers Donna Mizuno and Yelena Dadgar.
• Contact the Tracy Press at tpnews@tracypress.com or 209-835-3030.