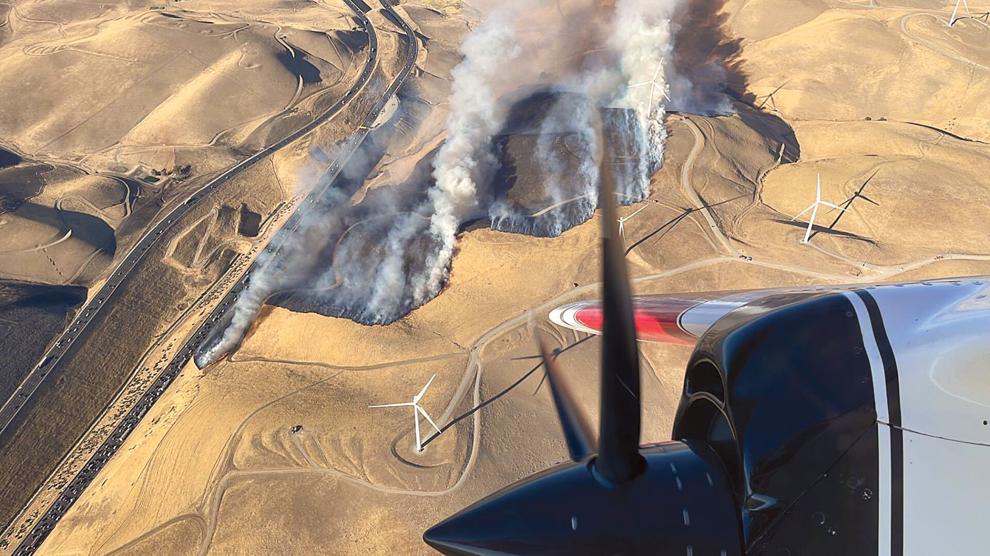 A wind-driven fire burned through 121 acres on the Altamont Pass Tuesday evening near Interstate 580 and Flynn Road before being fully contained Wednesday morning.
Cal FIRE Santa Clara Unit responded to the grass fire burning near the freeway at about 7 p.m. and found 20 acres burning in steep terrain with the flames pushed eastward by afternoon winds.
The fire, called the Flynn Fire, could be seen burning along the westbound lanes of I-580. A plume of smoke drifted over Tracy dropping ash in downtown and other parts of the city.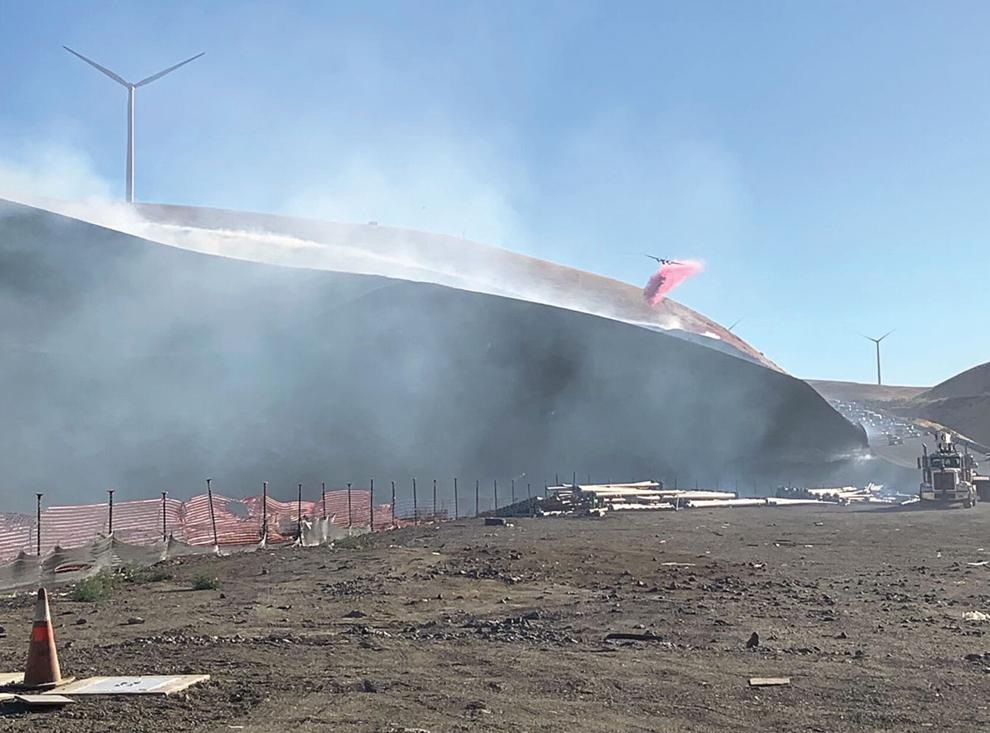 Cal FIRE posted reports and photos on social media, including a burning car on the shoulder of the freeway where the fire is believed to have started.
Air tankers were called to the scene to drop retardant in the fire's path. Within an hour crews had stopped the forward progress of the fire which had grown to 50 acres. The Flynn Fire continued to burn into the night growing to 121 acres with crews reaching 80% containment of the fire by midnight.
Firefighters worked through the night reaching 100% containment by 7 a.m. Cal FIRE reports that no structures were lost and high-tension power lines in the area were undamaged. The fire remains under investigation.
• Contact the Tracy Press at tpnews@tracypress.com or 835-3030.