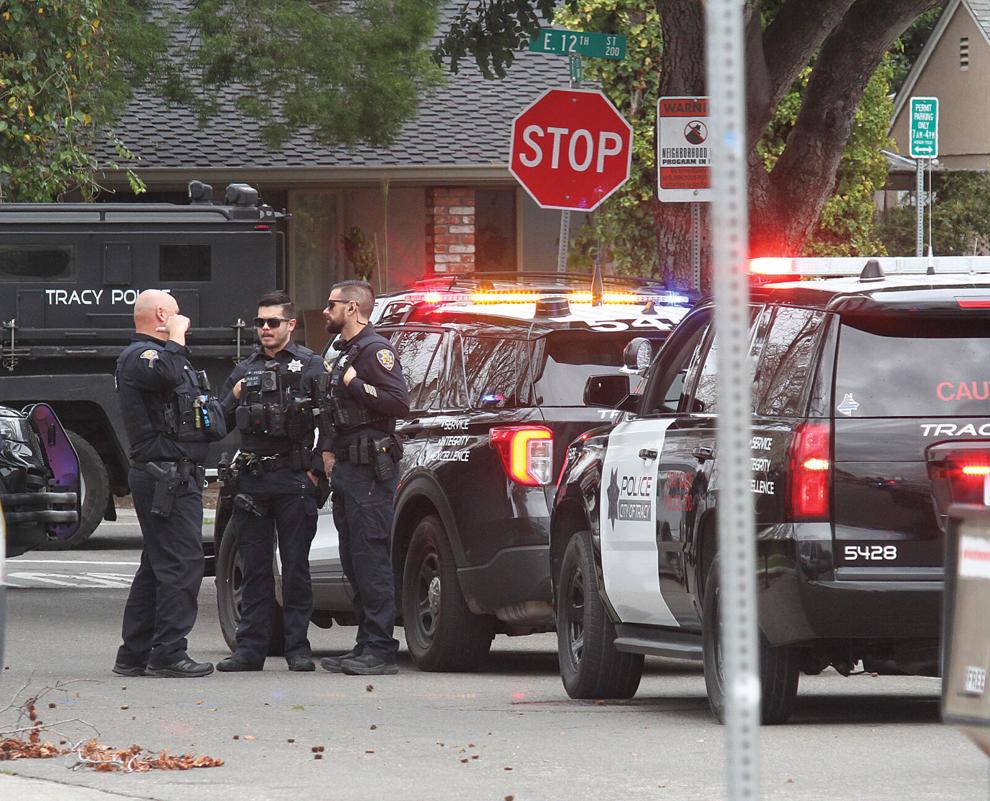 One man is in police custody after a shooting a handgun in Central Tracy Thursday afternoon.
Kaylin Heefner, Tracy Police Department community relations coordinator, said Tracy Police received multiple calls at 1:07 p.m. of a shooting in the area of Sixth Street and Central Avenue.
Officers arriving were initially told one person was struck by gunfire but after further investigation determined the man had opened fire at an acquaintance but did not actually hit him.
Police were told the suspect was last seen running north in the direction of 11th Street from the shooting scene. Additional callers told police the man was firing the gun as he ran.

Tracy High School was briefly put on lockdown when the suspect was reported to be running on 12th Street heading east toward the school.
Officers from the Special Enforcement Team and the General Investigations Bureau found the suspect in the intersection of 12th and F streets a few minutes later at 1:17 p.m. and he was taken into custody after brief struggle with the officers.
Heefner said the investigation was just beginning and she could not say what the motive for the shooting was, but said officers did recover the handgun he used. No one was reported injured in the shooting and there are no other suspects.
• Contact the Tracy Press at tpnews@tracypress.com or 835-3030.