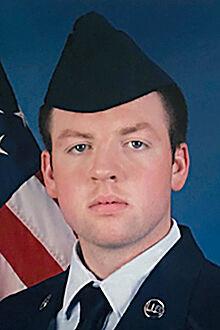 Ian Braten, a 2020 graduate of Millennium High School, graduated from Air Force Basic Military Training on June 16, his 20th birthday.
Braten entered basic training at Lackland Air Force Base in San Antonio, Texas, on April 26. Upon graduation from basic training he began training in tech school for security forces at Lackland Air Force Base, after which he will serve a 2-year deployment at Hickam Air Force Base in Hawaii.
• Contact the Tracy Press at tpnews@tracypress.com or 209-835-3030.