Tracy councilmember and current mayoral candidate Dan Arriola released a statement yesterday in response to a social media post put out by local online media outlet 209 Times.
"The post shared by this organization is clearly defamatory, alleges utter misinformation about me, and was written in such a way to incite racial animus. Such reporting by an organization that claims to be a news source is offensive and absolutely unacceptable," Arriola stated in a press release that was also dispersed on his social media accounts.
The post ─ released on 209 Times' Facebook page on Oct. 14 ─ starts off reading "2020 TRACY MAYOR RACE FRAUD ALERT" with two siren emojis, and questions Arriola's ethnic background, while also alleging that he has no real ties to the Latino and Mexican communities due to his Portuguese origins.
"The same Portugal where Christopher Columbus was really from before launching the colonization and enslavement of 'Latinos' and the Triangle Slave Trade of Africans. Arriola has openly admitted he moved from Portugal at the age of 3," the post reads.
"Chicano activists say he has no actual connection to the deep rooted Mexican community of Tracy. That hasn't stopped him from taking scholarships and checking boxes on applications meant for Chicanos though. Don't fall for him pulling a Rachelle Dolezal and Elizabeth Warren."
Included in the written post is screen shot of Arriola's Instagram account, where he is seen commemorating Mexican Independence day, accompanied by an altered photo with a speech bubble that reads "I'm really just a white guy from Portugal, but I pretend I'm 'Latino' to get scholarships and votes."
In Arriola's statement, he moved to debunk the claims.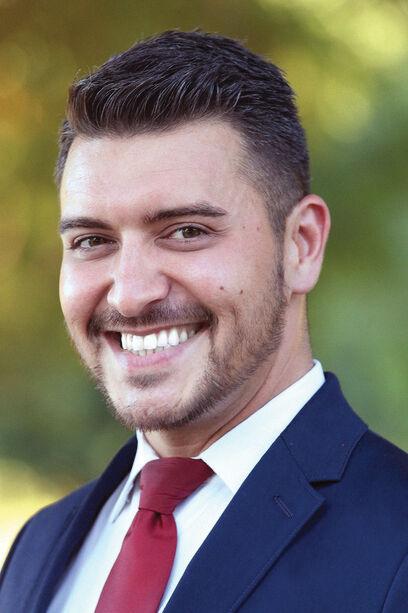 "For the record: I was born in the United States, and I am a proud American-born citizen. My mother's family is from Azores, Portugal. My father's family is from Chihuahua, Mexico," his statement reads.
He also urges voters to look at him beyond his racial origins.
"If elected, I will be the first Latino Mayor of the City of Tracy. But you shouldn't vote for me for that reason alone. In deciding whether to vote for me, you should consider my policy platform, record and experience," the statement further reads.
As of today, the 209 Times' Facebook post about Arriola has garnered 14 shares and 95 comments, most of which defend Arriola's credibility. Neither parties have reached out to each other regarding this incident.
Having already receiving racial and homophobic criticisms in the past, Arriola is no stranger to these kind of antics. But he has faith in the community and his supporters see through the false accusations. Arriola encourages others to always speak up and call out acts of racism in the community, stating that it is something that should never be tolerated.