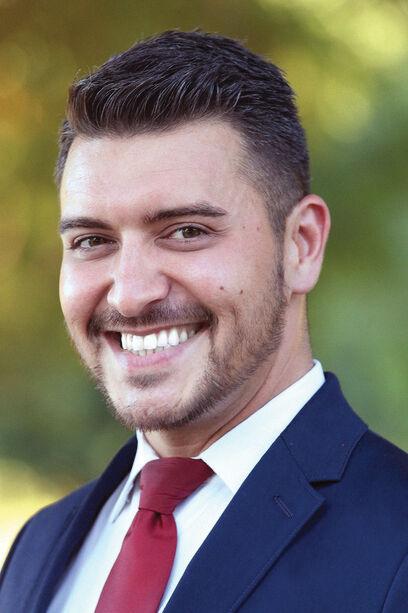 Councilman Dan Arriola has once again spoken out against additional allegations made by local media outlet, 209 Times, from a Facebook post it made on Oct. 29.
The post, accompanied by various profile photos of Arriola, chastises the Tracy councilmember for having an active account on a popular LGBTQ dating app, tying the app to allegations of human trafficking.
It reads, "Should a Deputy District Attorney have an active profile on a website that has been investigated multiple times for human trafficking when the District Attorney he works for has been so openly adamant that human trafficking is not welcome is not welcome in San Joaquin County?"
Arriola responded with a press release on Tuesday to set the record straight.
"Let me be very clear: As a single 30-year-old adult, I still date regularly — sometimes by using dating apps — just like millions of other single adult millenials," Arriola says in his press release. "Suggesting that a person with a profile on a gay dating app is engaging in human trafficking — merely because they use a gay dating app — is absolutely HOMOPHOBIC."
Arriola continues by addressing his career as a deputy district attorney, reaffirming his commitment to public safety, including the fight against human trafficking.
This was the second time in a span of weeks that 209 Times — which refers to itself as a "grassroots newscast"— made accusations against Arriola. Previously, the outlet targeted Arriola for his ties to the Latino community, claiming that he was "just a white guy from Portugal" who pretends to be Latino "for scholarships and votes."
"This is not the first time I have been targeted by racist, xenophobic, or homophobic attacks. Unfortunately, it probably won't be the last," said Arriola. "But as the first openly LGBT elected official in the City of Tracy, I will continue to fight wholeheartedly for the LGBT community and for the equality of ALL residents in our city."
Arriola denounced both attacks made against him by the 209 Times, stating that hate should never be tolerated in the city of Tracy.
It is unknown if either party has reached out to each other about the social media posts.