Seven candidates are running for three seats on the Tracy Unified School District Board of Education. Incumbents Jill Costa and Jeremy Silcox, profiled in the Sept. 25 edition, are running for re-election, and at least one seat will go to a new board member as current board president Brian Pekari is not running for re-election. Challengers Ana Blanco, Zachary Hoffert and Gerald Jeffs were profiled in the Oct. 2 edition, and this week we meet the two other challengers, Ajmer Mann and Nathalia Hughes Erskine.
After 20 years in Tracy Ajmer Mann is ready to put his business experience to work for the benefit of the community.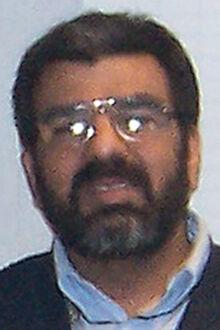 Mann said he decided to run for the Tracy Unified School District board in order to bring transparency and consistency when offering education to all students in the district.
"My primary concerns are basically giving everybody equal opportunity," Mann said. "All of the students that want to get education, we do our best to provide it, and treat these students fair and equally."
Mann sees science, technology, engineering and mathematics as key elements to a quality education. His own three children, including daughter Jaskirian Kaur Mann, Tracy High's valedictorian for the Class of 2007 and an International Baccalaureate graduate, all attended local schools.
He wants to see the school board reward teachers for student success, and also be held accountable for their effectiveness as educators and treatment of students.
Mann's career as a cybersecurity engineer, plus 15 years with the federal government, including work as a civilian electronics engineer with the U.S. Air Force before moving to private industry, provided a template for management of a public agency.
"Working with people in customer service has always been my top priority," Mann said. "I have a lot of experience training people in companies."
He also cites his business experience as his education in how to be creative in establishing funding for an enterprise.
"I would work with my colleagues in working to look at all of the possible budget (support) we can get, local, state and federal level, that we can bring in," he said. "We can work with even private companies in some cases. They also provide support, like in products, computers and so forth, to the schools."
He cites his time at Sacramento State University more than 30 years ago when the college needed computers, and one of his professors worked with Hewlett Packard to get computers for the college's labs.
"It's a big return for those companies because (students) learn their technology and so forth and (companies) can bring in those people as future employees too," he said. "Companies are generally ahead of us because that's their survival."
Mann said that the growth in Tracy will also translate to growth in the schools. With that growth it will be the school board's job to look at which practices have benefitted the district and its students and plan for the future accordingly.
"That's what I would continue to push with the Tracy school district. Let's learn from what we have done wrong, what we have done right, and pursue the things we have done right."
In her first run for elected office, Nathalie Hughes Erskine brings a background in academia and public service.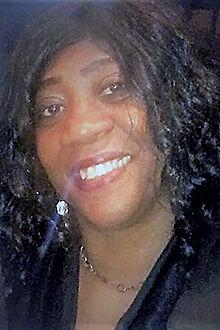 A Tracy resident since 2014, she has experience with the San Joaquin County Equal Opportunity Commission and the San Joaquin County Commission on Aging. Now she wants to put her experience to use for the benefit of the community's youth.
As a mother of two daughters who went through Tracy schools, and also with her experience on a school accreditation committee, Hughes Erskine got an inside look at the local educational system and saw how she could contribute as a parent and volunteer.
"I got abreast of a lot of things going on and could see things from the school district's perspective, the teachers' perspective, the students' perspective," she said. "My greatest support is for the students. I just wanted to be an active voice and an integral guide, where I can advocate, especially for the students and the teachers, to make sure that they're on top of the budget, and that the students get the resources that they need."
"One of my main focuses is that students come out of high school with information, knowledge and a sense to make good decisions," she said, adding that regardless of the academic path they choose, graduates should be confident about their futures.
Hughes Erskine said that the district's goal for the next few years should be to streamline the technological necessities that arose along with COVID-19 and the resulting focus on remote instruction.
"Moving forward the school district should have more readiness to keep up with the technology and integrate this type of system into the curriculum," she said. "It helps prepare our students as well, because remote learning, this is becoming a popular and more common mode of education."
She is also mindful of budget priorities and restrictions, and wants to be involved in sorting out how the school district's money can be used most effectively.
"I feel that when our budget is administrative-heavy we have to make sure it is inclusive of things that help to better our teachers, give them the resources, the training, anything that they need to do their job," she said.
Hughes Erskine has a background in health and human services, having completed undergraduate and graduate studies in social welfare and public health at U.C. Berkeley, and having recently completed her doctorate in behavioral health through Arizona State University.
"Basically my thing is, I just want to be an active voice and share a listening ear, have and understanding heart, and to be assured every student progresses academically with a sense of identity, a sense of belonging and a sense of value, to be equipped and ready and prepared for life ahead."