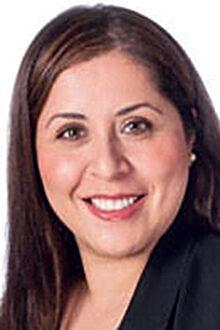 Tracy City Attorney Leticia Ramirez informed the Tracy City Council last week that after five years with the city she will resign from her position effective Nov. 14.
The council accepted her resignation following a closed session on Friday afternoon, where Ramirez submitted a brief letter giving her notice. Mayor Nancy Young said that Ramirez's resignation came as a surprise to the council.
Ramirez said on Tuesday that she is pursuing a career opportunity closer to her home in Sacramento but did not discuss details, pending further discussions related to that opportunity.
Ramirez has been Tracy's city attorney since October 2019. The council appointed her to the job after she served for four months as the interim city attorney.
After the council announced its closed-session vote on Friday all council members expressed appreciation for her service to the city and regret that she was leaving.
"We are grateful for Ms. Ramirez's leadership and public service over the last five years," Young said in a statement released by the city on Tuesday. "She is an incredibly talented lawyer who we will miss."
Ramirez is a 2004 graduate of Stanford University and she studied law at University of California, Los Angeles from 2009 to 2012, where she earned her Juris Doctor degree. The city of Tracy hired her as assistant city attorney in Oct. 2016 after she had worked with a law firm specializing in serving public agencies on issues such as land use, public contracts, municipal finance, code enforcement and public works.
As Tracy's city attorney she guided the city through similar issues as well as helped develop local rules for cannabis businesses. She earns an annual salary of $225,000. The city attorney is one of two positions – also including the city manager – appointed directly by the city council.
Young said the council must now consider an interim appointment and will hire a recruiting firm to help search for a new city attorney.
The city is also in the process of finding a new city manager to replace Jenny Haruyama, who resigned in August to pursue another opportunity out of state. Young noted that a recruiting firm has identified potential candidates for the job, but the council has yet to review their qualifications.
"We have to first go through the process of looking at applicants and deciding who we want to bring in for an interview," Young said.