Eleassia Davis and Mateo Morelos Bedolla were the top choices for the Tracy City Council after gathering the most votes out of a field of eight candidates vying for two open seats on the council.
The San Joaquin County Registrar of Voters reported election results Wednesday morning — including mail-in ballots collected prior to Election Day, plus votes from 34 voter service centers — reporting Davis with 4,698 votes for 15.84%, and Bedolla with 4,837 votes for 15.43%.
Davis, a local business owner, was thankful for the chance to serve on council.
"Obviously I am very honored and humbled for the opportunity to serve the citizens of Tracy, I'm so grateful for the support of our community," Davis said.
She is looking forward to working with the new mayor and rest of the council.
"I look forward to a new and different dynamic on the dais. I look forward to a positive, unified council," Davis said. "Most certainly we don't always have to agree but I look forward to being able to have healthy conversations and agreeing to disagree in a respectful, professional manner."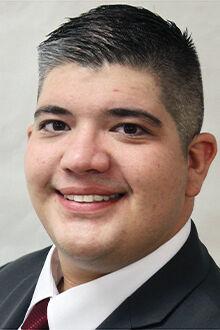 Bedolla, a construction manager, was thankful and honored for the community's support in the election.
"I'll represent you whether you voted for me or against me, I'll make sure you're represented, Bedolla said. "I'll work with my colleagues on council, city staff and residents to move Tracy forward together. My focus is going to be to improve or local economy and city budget and my commitment to bring positive change to the residents of Tracy will always be at the foundation of my service."
He said he hopes to see how the city can help with vocational education and apprenticeship to and still have a Valley Link stop in Tracy.
He has made previous runs for a seat on the Tracy Unified School District Board of Education and for the San Joaquin County Board of Supervisors.
He is a Tracy native and 2011 graduate of Tracy High School and 2015 graduate of California State University, East Bay with a degree in political science.
Bedolla said he is approach a seat on the Tracy council like a new job.
"I'm here to work with everybody to get the best job possible completed. It's a clean slate, let's make good things happen for all residents of Tracy," Bedolla said.
The council seats were left vacant with council member Rhodesia Ransom making a run for county supervisor and Mayor Pro Tem Nancy Young reaching the end of her time on the council because of term limits.
Young holds the lead for mayor in Tuesday's election and Ransom is the leading candidate for the 5th District San Joaquin County supervisor's seat.
Amrik Wander was the third highest vote-getter with 4,206 ballots cast for him for 13.41%. Cliff Hudson finished with 3,888 votes for 12.4 %, Jaime Medina had 3,742 votes for 11.93%, William Muetzenberg received 3,691 votes for 11.77%, Ameni Alexander had 3,531 votes for 11.26% and Elizabeth Ortiz had 2,444 ballots cast for her for 7.79%.
The registrar reported there were 47 write-in candidates for 0.15%.
Davis said there is a lot of work to be done and was ready to work with the current council figuring out solutions to serve the interests of all Tracy residents.
"We're facing a budget crisis, some budgetary issues we need to look at, homelessness, businesses are suffering, revenue is lacking so there's a whole bunch of things we need to look at." Davis said. "Public safety is my number one priority so there's a lot to look at and a lot to figure out and it's going to take more than just me of course it's going to take all of us working collaboratively, getting creative and putting our best foot forward to get the job down for the people."
With public safety a top concern, along with quality of life for residents, she hopes the council could prioritize resolving the city's homeless issue.
"I feel for those people and those children and families in particular that do feel they have been overlooked and that we haven't moved quite fast enough or taken the issue as seriously as we could," Davis said. "I would like to reclaim parks as quickly and as practically as possible while being very cognizant of the need to treat people humanely and making sure they have the shelter and the supportive services they need to be successful."
Moving forward she hopes the community will become more involved in the civic process.
"I would love to see more people fill the chamber with their thoughts and concerns and call us and hold us accountable when you don't think that council is performing in a way you expect," Davis said. "I want them to know I'm that kind of person, I want to be held accountable and I want to talk to the citizens because I am a citizen. Their concerns are my concerns."