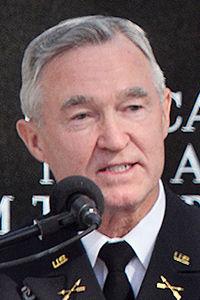 Why do you believe you will best represent the 10th Congressional District?
In the upcoming election, voters will be presented with a clear choice between a very liberal Democrat, and me. Josh Harder believes that more government, more taxes and less freedom are the answers to our problems. I represent a better choice. I am a conservative Republican who has not just talked about the greatness of freedom, but has spent a lifetime actually serving that cause and defending it. I am the only candidate in this race who has actually been a leader of both military and civilian personnel. I have never forgotten the West Point values — Duty, Honor, Country — and will take those values with me to Washington, D.C.
Why did you decide to run for Congress?
The people of the 10th District deserve an experienced leader who understands the district and answers to the people who live HERE, not to Bay Area millionaires or Washington insiders. The people of our district deserve a representative who will focus on issues that will make their lives better and more prosperous. My mission is to bring common sense and responsibility to government. I believe that the leadership experience I gained from serving our country in the military, as well as serving my community as county supervisor, both uniquely qualify me over any other candidate in this race.
What is your experience in elected office, and what do you count as your two most important accomplishments?
I was elected to the Tracy City Council in 2010 and served as a city councilman from 2010-2012. I have been elected twice to the San Joaquin County Board of Supervisors and have served in that capacity from 2012 to the present.
The two accomplishments that I am most proud of are:
1. Balancing our county budget six years in a row without raising taxes, and
2. Bringing in over 13,000 good-paying jobs to San Joaquin County.
What do you see as the most urgent issue facing this district? How would you respond to it?
Two urgent issues facing our district are illegal immigration and increasing homelessness. To address the issue of illegal immigration, we must secure our borders and establish an effective guest worker program. To effectively address homelessness, we must collaborate at all levels of government — federal, state, and local — to achieve success. We need to increase shelter bed space, address the mental health problems and substance abuse issues that are prevalent among the homeless population, and ensure individual accountability in the process.
How will you approach the crisis of homelessness as a member of the House of Representatives?
There is no quick solution to the homeless problem. We need to get people off the streets and into shelter. We need to bring every level of government together to focus and efficiently use our resources. We need to increase shelter bed space, address the mental health problems and substance abuse issues that are prevalent among the homeless population, and ensure individual accountability. As a member of the House of Representatives, I will listen to the solutions proposed by our local officials and work to get them the resources they need to help address each of these problems — without getting distracted by the political circus in Washington, D.C.
Many Tracy residents commute for work, and distribution is a growing industry in this area. How will your policies address transportation needs?
Rebuilding our infrastructure is vital to the continued growth of our economy, both nationally and locally. I will continue working to bring more quality businesses and more quality jobs to our part of the Valley, so commuters can work here and not have to travel to the Bay Area to find good-paying jobs. This will also alleviate some of the commuter traffic problems.
If elected, how do you plan to address access to and supply of water for agricultural and urban use?
We need to scrap the plan to build a tunnel under the Delta, and pursue a portfolio of options. These options should include building additional water storage, recharging our underground aquifers, increased use of recycled water, increased emphasis on regional self-sufficiency, desalination, repair of our levees, and continuing to explore new ways to improve water usage efficiency. These measures can actually make more water available in times of insufficient rainfall and snowfall.
What economic policies do you support for agriculture? Logistics? Small businesses?
We must work to protect our unique agriculture-based economy here in the Central Valley. We must reduce the burden of excessive regulations. We must ensure that our farms and families have the water they need to grow and thrive. We must remove the regulatory "handcuffs" from small businesses and family farms, so they can thrive and continue to survive.
How should Congress address health care access for people in the 10th Congressional District?
We must make health care more accessible; we must make it more affordable; and we must ensure it is available to people with preexisting conditions. We must work to lower the cost of health care to increase access. Putting government controls on health care coverage does nothing to actually address the real problem, which is the fact that health care is too expensive for too many residents in our community. We can lower prices by increasing transparency and increasing competition.
In your view, what are the most important responsibilities of a legislator?
The most fundamental responsibility of government at any level is to provide for the safety and security of the citizens it represents. Legislators must provide responsible legislation to accomplish that. Legislators must also ensure that your tax dollars are used wisely and spent responsibly.
You deserve a government that is accountable, that focuses on results. You deserve "common sense" in government. My commitment to you — my mission — is to do my best to deliver common sense and responsibility in government.
What groups or individuals have endorsed your candidacy?
I am proud to have earned the endorsement of many community leaders, as well as more than 40 past and present elected officials, including mayors, county supervisors, city council members, and former Assemblyman Bill Berryhill. I have been overwhelmingly endorsed by those leaders who have the responsibility to get things done, and know what it takes to do that. They understand what is at stake in this election and they understand that we must put the best candidate forward in order to be successful.
Several national and local groups have backed my congressional campaign as well. I am pleased to have the support of Combat Veterans for Congress, SEALPAC, the Nisei Farmers League, the Escalon Police Officers Association and the Howard Jarvis Taxpayers Association PAC.
Why should voters select you to represent the 10th Congressional District?
What our district needs in Washington, D.C., is someone who will effectively represent the needs of the people who live here. My background and experience are unmatched by any other candidate in this race. I was proud to serve my country for 30 years in the U.S. Army, retiring as a colonel, U.S. Army Special Forces (the Green Berets). I am equally proud to currently serve my community as a twice-elected member of the Board of Supervisors. I am the only candidate in this race who has diplomatic experience, as well as decades of military and civilian leadership experience. My mission is to lead with common sense and responsibility and to represent the needs of the people of our District over the interests of party leaders in Washington, D.C.