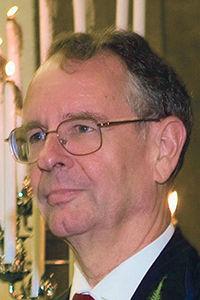 Why do you believe you will best represent the 10th Congressional District?
I am a lawyer, an inactive CPA, a computer programmer. I can read and write legislation and budgets and produce and analyze data. These are the heart of the Congressional obligation: words, numbers, data.
I am a Navy veteran, I own a ranch and a small business, and have extensive skills in activism in land use, water, flooding, and environmental issues.
Why did you decide to run for Congress?
In January 2011 after the Tucson shooting, I finally had to admit Congress as it is won't solve the gun problem in this country, so I stepped up.
For this specific election, the incumbent has a problem with fundraising irregularities from the 2018 primary, mjbarkl.com/bvp2.jpg, and with the possibility that might knock him out of the race, I felt an additional Democrat in the race was needed.
What is your experience in elected office, and what do you count as your two most important accomplishments?
1) None, other than three-time elected delegate to the Democratic State Convention for AD-12.
What do you see as the most urgent issue facing this district? How would you respond to it? 
1) Donald Trump, in that with him in office the Republic is in imminent danger of ceasing to exist. Impeach him out, vote him out, keep investigating the financial hold Putin has over him and publicize the results, keep up the pressure, follow the lead of California corruption crusader Hiram Johnson and advocate the federal adoption of initiative, referendum, and recall.
How will you approach the crisis of homelessness as a member of the House of Representatives?
1) Adopt the Houston and Salt Lake City plans and fund them. The SLC plan was doing fine until they cut the funding and the problem came right back.
2) Urge California to restore redevelopment for the sole purpose of funding the construction of low-income housing.
3) Change the Section 8 agreements from the current 27 pages to a single sentence: "We reserve the right to terminate this agreement at will without notice."
4) Puerto Rico has seen population decline over the past decade linked to poor employment prospects and the hurricanes. As a result, of 1,500,000 dwelling units, 250,000 are vacant. Decent two-bedroom apartments are available for $300-$400, see craigslist puerto rico. Encourage persons with fixed dependable income (which may include SSI following a court decision in 2019) who cannot afford California rents to consider moving to Puerto Rico. The various travel sites show some round-trip airfares in the low $300s if people want to check it out.
5) Restore the tax incentives for multifamily properties that were removed by the Tax Reform Act of 1986. Following that act, multifamily construction fell off a cliff (and a number of new multifamily projects in Texas were bulldozed as unsellable) and now we are feeling the effects. This resulting housing shortage has been 30 years in the making. Prove it to yourself: Drive around CA-10/CD-10, note how most of the apartment complexes were built before 1987.
Many Tracy residents commute for work, and distribution is a growing industry in this area. How will your policies address transportation needs? 
If elected, how do you plan to address access to and supply of water for agricultural and urban use? 
1) There is too much water in the wrong places, eventual repeat of the floods of 1861-62 (see mjbarkl.com/floods.htm) which was the least of seven such floods over the past 1,800 years, and
2) There is not enough water in the right places most of the rest of the time. Solving the flooding risk will solve the water shortage.
(btw, 3) Triple the width of the New Melones Dam spillway at the lip. Without which, when we get the 280,000 cfs flow that we had twice in January 1862, that dam will be overtopped by 30-40 feet at the crest and wash out and we will see a 500-foot wall of water bearing down on the 250,000 of us downstream.)
That, plus medical coverage for all, plus significant infrastructure funding will require a balanced federal budget to cover:
1) Repeal the Trump tax cut
2) Implement the budget at mjbarkl.com/usbudget.pdf — which will require a lot of negotiation and alternative proposals.
What economic policies do you support for agriculture? Logistics? Small businesses?
Agriculture:
1) Implement the water plan, above.
2) Solve global warming or else encourage the design and development of a dam at the Golden Gate with dikes at Colma, Alemany, and Petaluma, with locks for ships, and massive pumps for drainage, without which where I am sitting will be 230 feet below sea level and most Central Valley agriculture will be gone when the ice caps melt.
3) Don't ever start an agricultural trade war with China.
4) Add consideration of impairment of agricultural operation to the drafting of every governmental regulation; don't adopt the regulation unless the need outweighs the impact on agriculture; adopt lesser-impairment alternatives if available.
5) Restore and enhance the programs to bring farm labor into the U.S. from south of the border.
Logistics (or at least the transportation aspects):
a) Finish SR-132 to reduce traffic on I-205, I-5, SR-120, SR-99.
b) Link the I-580/I-205 intersection with the Antioch bridge and thence to I-505 near Dixon and Vacaville to pull trucks off SR-99 and ease the SR-99 gridlock.
c) Upgrade SR-99 and SR-120 to interstate status.
d) Protect rail, and fund grade separations.
e) Start funding increased Greyhound service in CD-10 and everywhere.
f) Close the 100-foot gap between the Union Pacific Mainline and the former Tidewater Southern tracks in West Turlock which serve large portions of the West Turlock industrial developments.
g) Encourage the jurisdictions in CD-10 to join and begin commenting on Silicon Valley EIR/EIS processes to urge easing locations, height limits, footprints, and densities of multifamily housing; they are dumping their housing shortages onto our roads and rails.
h) Encourage the consolidation of the various rapid transit authorities in the Valley and the Bay Area towards the adoption of regional rather than piecemeal solutions.
Small business:
1) Improve local, state, and federal tax incentives for starting small businesses.
2) Allow business startups in garages; reduce municipal barriers to startups.
3) Encourage the expansion of the computer science department at Stanislaus State into a full engineering school; encourage establishment by SRI of a satellite in the West Turlock Industrial Park; encourage SRI to seed other businesses there.
4) Consider ways to subsidize and proliferate small roll-up door industrial/commercial properties.
Other:
Require freshmen congressmen to take and pass an Economics 101 course.
How should Congress address health care access for people in the 10th Congressional District? 
1) Lower the eligibility age for Medicare to zero which will leave Medicare optional although it will still require supplemental insurance, and then advocate coverage of such costs as remain (funded by usbudget.pdf mentioned above).
2) Finish that VA facility in French Camp that's been stalled for a decade.
In your view, what are the most important responsibilities of a legislator?
Be available, listen, and solve problems through creative legislation and advocacy for constituents. When reporters call, answer the questions — when they take your answers out of context, live with it.
What groups or individuals have endorsed your candidacy?
But, these are endorsements; Votes received:
Why should voters select you to represent the 10th Congressional District?