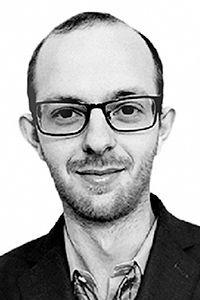 Why do you believe you will best represent the 10th Congressional District?
I will put the interest of our district before other districts, other states, and other countries. I strongly believe we need to stop spending our tax dollars by: reducing foreign aid to countries like Israel and Saudi Arabia, ending our wars, and reducing subsidies for states on the other side of the country.
Why did you decide to run for Congress?
I am concerned that automation will lead to a recession after destroying 30% of our jobs before 2030. It has already begun. Look at Kmart, Sears, and Blockbuster; automated distribution centers have destroyed their businesses and have already cost our district thousands of jobs! I want our government to take action to prevent an economic disaster, not react to one.
What is your experience in elected office, and what do you count as your two most important accomplishments?
I have no experience, but neither did AOC or Donald Trump.
What do you see as the most urgent issue facing this district? How would you respond to it?
We have many serious issues facing us: college loan debt, health care bankruptcy, as well as the upcoming fourth industrial revolution. I propose utilizing universal basic income as a solution to help all of these issues.
How will you approach the crisis of homelessness as a member of the House of Representatives?
Many people who are homeless are employed, but they can't afford housing. UBI will help get hardworking homeless people out of poverty and out of our streets!
Many Tracy residents commute for work, and distribution is a growing industry in this area. How will your policies address transportation needs?
We must extend the BART line to include Tracy. This could alleviate traffic on the Altamont and provide better access to the East Bay. We must also bring jobs to the valley to eliminate traffic through shorter commute times.
If elected, how do you plan to address access to and supply of water for agricultural and urban use?
I would like to expand publicly owned irrigation districts and fix our leaking infrastructure to conserve water, so that more people have access to clean and affordable water for both ag and urban use.
What economic policies do you support for agriculture? Logistics? Small businesses?
I support the Green Nuclear Deal, which will reduce the cost of electricity and increase our average annual rainfall by reducing carbon emissions. I also support UBI, which is expected to greatly stimulate local economies.
How should Congress address health care access for people in the 10th Congressional District?
We should pass a single payer Medicare for All program. It will save the people of CA10 thousands of dollars every year!
In your view, what are the most important responsibilities of a legislator?
Representing and negotiating for the people that live in the district.
What groups or individuals have endorsed your candidacy?
I have a few endorsements, but I haven't been maintaining a list.
Why should voters select you to represent the 10th Congressional District?
Because I will fight for the residents of CA10, not for special interests!