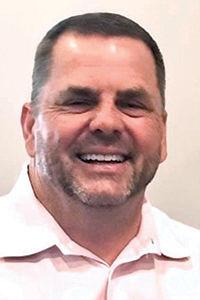 Why do you believe you will best represent the 10th Congressional District?
I was raised in the Central Valley and have raised my three boys here. I'm a large-animal veterinarian and former firefighter — not a career politician. I understand how hard people here work and the challenges they face, including our skyrocketing cost of living and the crushing cost of health care. I'm not beholden to any special interests or party bosses. My job will be to represent the people of the Valley whom I've known and worked with all my life.
Why did you decide to run for Congress?
I'm a former high school and youth football coach; it is important to me that we ensure our next generations have the same opportunities to succeed and achieve the American Dream as preceding generations. I worry that our region is becoming unaffordable for my three boys, and like many of you I'm tired of the circus I see in the current Congress.
What is your experience in elected office, and what do you count as your two most important accomplishments?
I served my community on the Turlock City Council from 2006-2010 and believe we did some good work for city. Two things I'm particularly proud of is that we added nearly two dozen police officers and nine firefighters while other cities were laying public safety personnel off.
We also built Turlock's Regional Industrial Park. This was a project I championed that now provides a thousand new high paying jobs in the region with a projected three thousand more expected to be created over the coming decade.
What do you see as the most urgent issue facing this district? How would you respond to it?
The biggest issue we face locally is the high cost of living driven by an imbalance between high housing prices and low wages. We also need to fix the high cost of health care, increase access and reduce prescription drug prices. I lost my first wife nearly a decade ago because she couldn't get the test approvals she needed from our insurance. We have a moral obligation to make sure people have health care access and options. I will also protect our workers by controlling our border.
How will you approach the crisis of homelessness as a member of the House of Representatives?
I will prioritize an approach that seeks to treat the real root causes of homelessness, which are addiction and mental illness. We must re-empower law enforcement to enforce quality of life laws to keep our communities safe while investing in diversionary treatments, such as addiction therapy, to move the homeless out of a destructive cycle. After completion of a diversionary program, we should provide transitional housing and job training programs to complete the transition back to mainstream society.
Many Tracy residents commute for work, and distribution is a growing industry in this area. How will your policies address transportation needs?
I favor immediately stopping work on the over-budget High-Speed Rail project and investing the remaining funds into repairing our roads and freeways, building new infrastructure, and completing the Altamont Corridor Express (ACE Train) modernization and expansion deeper into the Valley.
If elected, how do you plan to address access to and supply of water for agricultural and urban use?
We must keep our water where our farmers need it and I will work to protect the rights of our regional water agencies against Southern California water grabs. We must build new water storage projects in conjunction with hydroelectric dams that provide BOTH the water storage and power necessary to drive our agricultural economy and provide reserves of water for urban use.
What economic policies do you support for agriculture? Logistics? Small businesses?
Agriculture and small businesses are the lifeblood of the American economy and I will support policies that reduce tax burdens, regulatory costs and burdensome red tape. Logistics also require the same approach plus an investment in reliable infrastructure.
How should Congress address health care access for people in the 10th Congressional District?
I have personal experience with the failures of our current healthcare system that I'd never wish on another family. It's broken and needs fixing. I support health care reforms that protect people with preexisting conditions; remove roadblocks to care by giving doctors the final say, not insurers; promote competition and technology to lower costs; and reduce prescription drug costs.
In your view, what are the most important responsibilities of a legislator?
A legislator needs to represent the people — not the special interests or party bosses. I will represent you and also pledge to provide unmatched service to the people I serve.
What groups or individuals have endorsed your candidacy?
Groups:
Howard Jarvis Taxpayers Association
Republican Party of Stanislaus County
Central Valley Impact Republicans
Republican Women of California, San Joaquin County
California College Republicans
Back the Badge California
Manteca Police Officers Association
10th District Mayors:
Robert Rickman, Mayor, City of Tracy
Benjamin Cantu, Mayor, City of Manteca
Deborah Novelli, Mayor, City of Patterson
Robert "Bob" Martina, Mayor, City of Newman
Amy Bublak, Mayor, City of Turlock
Ted Brandvold, Mayor, City of Modesto
J.R. McCarty, Mayor, City of Oakdale
Chris Vierra, Mayor, City of Ceres
Jeramy Young, Mayor, City of Hughson
Mike Van Winkle, Mayor, City of Waterford
Notable Officials:
Jeff Denham, Former Congressman
Tom Patti, Supervisor, County of San Joaquin
Nancy Young, Councilmember, City of Tracy
Dominic Farinha, Councilmember, City of Patterson
Bill Zoslocki, Councilmember, City of Modesto
Antonio Aguilar, Trustee, Yosemite Community College District
Paul Campbell, President, Modesto Irrigation District
Jeffrey Cortinas, Trustee, Turlock Unified School District
Vernon Gebhardt, Trustee, San Joaquin County BOE
Wesley Greene, Vice President, Keyes Union School District
Stephen Schluer, President, Manteca Unified School District
John Walker, President, Modesto City Schools Board of Education
Paul Wallace, Trustee, Newman Crows Landing USD
Dean Riddle, Trustee, Monterey Park Tract CSD
Why should voters select you to represent the 10th Congressional District?
Voters should elect Ted Howze to represent them in Congress because I will outwork every other member of the House of Representatives on their behalf to successfully put our district at the front of the line for federal investment to address our many local needs.