The race for Tracy mayor on Nov. 3 will have five candidates, including the daughter of Tracy's longest-serving mayor.
Jennifer Bilbrey filed her petition to get on the ballot on Aug. 6 and is making her first run for elected office.
Bilbrey, 46, is the daughter of Dan Bilbrey, who was Tracy's mayor between 1994 and 2006, having served on the city's planning commission and City Council before he was elected to six consecutive two-year terms as mayor. She said that growing up with a politically active father gave her insights into what it takes to run a city.
"God put this on my heart, I think, because there's a unique set of circumstances that we're confronting right now," she said. "When you pair that with the determination that I hold and the relationships that I have, a lot due to Dad, and an uncompromising loyalty to this city, I think that it starts to make sense why I might be chosen."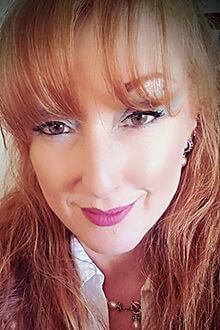 Bilbrey said that her father saved his notes and documents from his time in city government, a time when Tracy saw unprecedented growth and revitalization, and she kept all of it as a playbook for management of city government.
"I've been studying, comparing where we were when he was leading and where we are now, and trying to find some trends that can help get us to where we want to be," she said. "I can tell you that based on the world's current situation, that as mayor I would be pushing back on some of the expenditures that are not a top priority and asking for patience and understanding from the community, for the sake of the community.
"It's important to be disciplined right now and buckle down a little bit. It doesn't mean anybody did anything wrong, but right now we have to be careful."
Bilbrey grew up in Tracy and lived in Tigard, Oregon, for 11 years. She moved back to town in 2013 when her father became ill and cared for him until he died in late 2013. She started working in member services at Tracy Golf and Country Club shortly afterward and has been there ever since.
She said that with both of her parents spending most of their professional careers at Sutter Tracy Community Hospital, and with her father as a longtime reserve police officer, she developed a strong respect for health care and public safety workers.
She said that the city will have to re-evaluate its spending priorities over the next two years in order to keep a balanced budget, and at the same time find answers to hardships that residents face in a troubled economy.
"What's commonly referred to as the homeless problem, that's something that's very sensitive to me," she said. "A lot of my dear friends have been affected and I've put together a comprehensive plan, and I look forward to collaborating with community leaders and business owners and citizens on how to improve it, remove any potential obstacles, and then help with the implementation of it."
Local businesswoman and former planning commissioner Jass Sangha was the first to announce her candidacy for mayor in February 2019, and she filed her official papers July 27.
Mayor Pro Tem Nancy Young announced her run for mayor in June 2019. Young was elected to the Tracy City Council in 2012 and is completing her second term. She was the first to turn in her petition affirming her candidacy, filing her papers July 21.
The next candidate to announce was Abdul Wahid, a communications technology professional and also a founder of Tracy Islamic Center. He began his candidacy in July 2019 and filed his official papers July 27.
Tracy City Councilman Dan Arriola, a deputy district attorney for San Joaquin County, announced his candidacy for mayor last week after serving two years on the council. He made his announcement Aug. 5 and filed his papers with the county registrar of voters the next day.