A former correctional officer at Deuel Vocational Institute prison east of Tracy was sentenced to four months in the San Joaquin County Jail after he pleaded no contest to one count of felony bribery.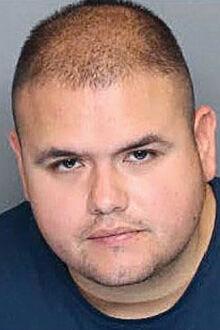 A news release from the San Joaquin County District Attorney's office said Robert Ayala, 32, was sentenced on Wednesday and also received five years formal probation after he was accused to taking bribes from an inmate at the prison.
The district attorney's office reported that Ayala approached an inmate and asked for a $25,000 loan in exchange for Ayala bringing the inmate several pounds of marijuana.
The inmate had recently received a large monetary settlement and Ayala also asked him to make an investment in a marijuana cultivation business and selling police dogs to law enforcement agencies.
Ayala also reportedly smuggled in a telephone and books to the inmate so they could communicate.
When Ayala was questioned about the bribery charges he said the inmate was supposed to give him $300,000 and admitted giving the books and purchasing two cell phones to talk with the inmate.
The district attorney said Ayala had been terminated from his position as a correctional officer at the prison.