Health professionals at Sutter Tracy Community Hospital are preparing for the start of flu season and a possible "twindemic" as influenza cases occur along side the coronavirus.
Dr. Phillip Yu, chief medical executive at Sutter Tracy Community Hospital, said the main issue for health workers heading into the flu season is often that COVID-19 and influenza appear very similar.
"We won't necessarily be able to tell the difference right off the bat as to who has influenza and who has COVID," Yu said. "It would be much, much easier on the health care system if we had a significant portion of our population immunized against influenza so that we have fewer influenza cases so that we could really help differentiate who might then have COVID and treat both types of patients appropriately."
The H1N1 and H3N2 are expected to be the two main influenza strains this year. The H1N1 strain is the same strain as that was central to the 2009 swine flu pandemic.
"It is a particularly virulent and strong influenza virus and it's also related to the 1918 Spanish flu," Yu said.
H3N2 strain is an avian flu virus that, in the past, has been potentially more powerful than H1N1.
"COVID along with H1N1 and H1N3 influenza viruses are three of the most powerful viruses we've seen in quite some time, certainly in my 22 years, and they are all coming this year, which gives an added importance to that vaccine," Yu said.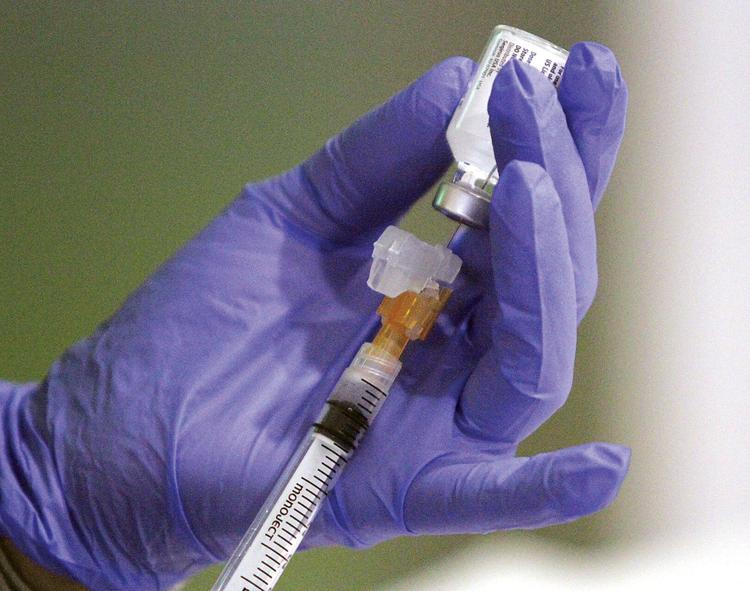 It's called a "twindemic" because two viruses can multiply the potency, especially in susceptible individuals.
"It's a lot more confusing picture when you have both at very high levels in the community," Yu said.
Health professionals are stressing the importance of preventing influenza with a flu shot in light of the potential "twindemic."
"I think that we've done, at Sutter Tracy, a really good job of taking care of our coronavirus and COVID-19 patients and one of our big concerns is that we may see further waves of COVID-19 coupled with influenza that can have devastating effects on patients who could potentially get both infections at once," Yu said. "And we don't know how the two will affect each other, if they will synergize, our past experience with infections is that one weakens you and the next one unfortunately is more devastating because of that."
To help combat the spread of influenza the hospital will host a free flu shot clinic for the community on Saturday from 9 a.m. to 1 p.m. and another on Nov. 14.
Typically influenza cases begin appearing in California in the second week of October. Yu said the CDC was reporting very low levels of influenza activity at this time with Iowa being the only state already reporting higher levels of influenza.
"We do anticipate significant activity for influenza. As air travel gets back on track, as people are out more and as schools return back to in-person class we typically see influenza and other infectious diseases spread during the winter months," Yu said.
Anyone can contract the influenza virus and it can be harder on people with pre-existing medical conditions including diabetes, heart disease and emphysema, and are at higher risk for having complications from influenza and COVID-19.
It is important for younger people to get the vaccinated this year.
"For younger people who may feel they'll do fine, the reason it is important for them to get vaccinated is to protect all those that they love that are around them and that they are around. They act as a shield if they are able to fight off the infection from the rest of their family," Yu said.
Vaccines are for people six-months-and-older and anyone who is symptomatic they may not be able to get a flu shot.
Anyone who has tested positive for COVID-19 in the past 10 days or anyone who has come into contact with anyone who has tested positive in the past 10 days should not attend.
People with the onset of these symptoms in the past 48 hours should not attend: cough, shortness of breath, difficulty breathing, loss of taste or smell, chills, fever of 100 degrees or higher, muscle pain, sore throat, diarrhea, stomach cramps or vomiting.
Yu said people can contact their health provider about getting a flu shot and many providers in Tracy, including pharmacies, are stocking up on the vaccine.