In the spring of 1957, Carolyn Hagmeyer Taylor showed up at 6 a.m. at a municipal election polling place on Madison Avenue in Tracy to begin her first day as a clerk on an election board.
On Tuesday, 63 years later, she will be at a polling place just a few blocks west of where she started, at St. Paul's Lutheran Church on Chester Drive, to take her place once again on an election board.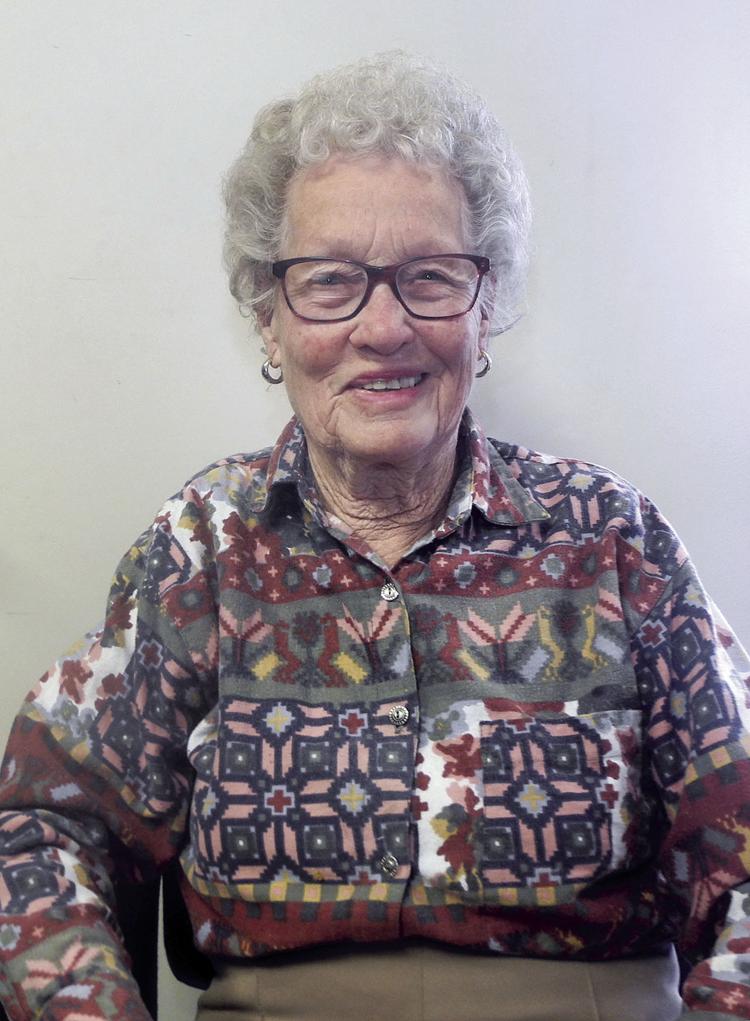 "Unless there is someone I don't know about, I'm the longest-serving election board member in Tracy — and at 89, I'm no doubt the oldest in age, too." she said.
That string of election-day duty days is close to coming to an end, however. November's general election will be her last.
"It's been interesting and the pay is good ($161 a shift), but I'm not indispensable; I decided that this coming November will be the end," Taylor said.
When she started 1957 (municipal elections then were held in odd-numbered years), her first assignment was as a member of the counting team. The election board was split in two, with half overseeing the balloting and half counting the votes.
"We came on duty when the polls closed," she explained. "There weren't even any calculators at that time. We counted everything by hand."
After doing that for three elections, the county moved to punched-card ballots with the votes counted in Stockton by a large computer — as long as a hanging chad didn't jam the computer's punched-card reader.
Later, the punched cards gave way to paper ballots that were more easily read by improved computer systems in Stockton.
As she continued to serve on election boards in Tracy, Taylor became an inspector — the head of the election board — and then a field supervisor based in Stockton, working out of the Registrar of Voters office to check on polling places throughout the county.
In recent years, Taylor has returned to being an election board member in Tracy. In the upcoming election, she'll be the inspector at the St. Paul's polling place.
"For the first time next Tuesday, we will use computers to sign in voters and provide information about the ballots," Taylor reported. "That is designed to speed up the voting process."
Taylor, who grew up in Tracy and graduated from Tracy High in 1948, always made arrangements where she worked — at the depot, recreation commission and Tracy schools — to be given a day off on election day to serve in some election capacity. She said the election boards at each polling place have mostly been composed of women, but more men are getting involved. Her husband, Gerald Taylor, became a poll worker before his death 11 years ago.
Many polling places in the beginning of her tenure were in garages. Now they are in better facilities. Election board members report for duty at 6 a.m. to get ready for the start of voting at 7 a.m. With more than half the votes now cast on mail-in ballots, the 48 precincts that had been operating on election day in the Tracy area have been whittled down to 26 this time around.
Of course, Taylor said, not every election has been a smooth one for election boards.
"I remember one time when I was a field inspector working out of the registrar of voters office in Stockton, a new inspector who headed the board at one Tracy precinct became confused and took the ballots home with her after the polls closed," Taylor reported. "She (the inspector) thought she could bring the ballots in the next day. We were all waiting for the precinct to give us a final count. Finally, we went to her house to pick up the ballots. Yes, she was embarrassed."
Another time, a power outage forced the election board to use flashlights to sign in voters and hand out ballots.
"Luckily, the electricity came back on in about an hour," she said.
And then there was the morning when the boxes containing the ballots were opened at 6 a.m. and the election board found they had the wrong set.
"We had to hurry to get the right ballots before voting started," she said. "But although there were glitches a few times, the voting at the polling places usually moved along without any major problems. Having experienced election board members who had been trained helped a lot."
She said that in the past few years, high school students have become members of the election boards, and they are "whizzes," especially with computers," Taylor said.
"Being on an election board can be a long day, but not a hard day usually, and it's kind of a fun day," she said. "Sure, I'll miss it, but it's time to make way for the younger people to take over."