Staff at Tracy Interfaith Ministries are preparing for the distribution of hundreds of Thanksgiving meals amid the COVID-19 pandemic that has forced some changes to the annual event.
Carrie Grover, Interfaith Ministries director, said more than 500 low income families will receive a Thanksgiving meal this event, as some help was lost.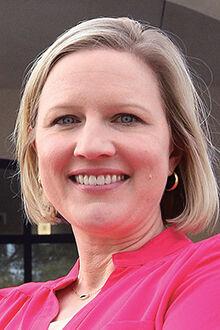 "We before had several churches that would put together Thanksgiving meals for us and most of them are not doing it this year because they don't have the manpower or they don't want to have volunteers in close spaces, COVID issues," Grover said.
Last year 591 meals were distributed to low-income families through churches and other organizations that participated with Interfaith handing out 199 meals on their own.
Grover expects similar numbers needing meals this year and has outside commitments to provide about 200 of those meals. Interfaith will bear the brunt of providing the rest of the families and she expects it be a minimum of 300 meals. 
Current Interfaith clients will be able to signup for a Thanksgiving meal starting on Monday.
The faith-based nonprofit at 311 W. Grant Line Road gives food and other assistance to low-income families and individuals living within the Tracy Unified and Lammersville Unified school districts.
She said the annual Scouting for Food drive is happening again this year but on a much smaller scale with scouts dropping off their donations on Nov. 14.
The GFWC Tracy Woman's Club will hold a food drive for Interfaith and the Church of Jesus Christ of Latter-day Saints is also collecting food on Nov. 7 as part of virtual youth conference.
Grover said even though Interfaith may have fewer food donations and a higher number of meals to provide she thinks things will be alright.
Interfaith received a donation of turkeys from the Second Harvest food bank and a grant from Safeway to buy gift cards for in lieu of turkeys but they could still use some financial help.
"If people want to help honestly the best way is to donate money. The food is great, but we can also buy in bulk at a cheaper price," Grover said. "If we people want to bring us food that is great and we would love that but the easiest way for us to provide more meals is to donate."
She said it costs about $50 per family to make one of the Thanksgiving meals with a turkey.
"So if people want to sponsor a family, or even $5 helps us toward that goal," Grover said.
Meals will be distributed on Nov. 18 and 19th and the following week on Nov. 23 through the 25th so they would need extra hands starting on Nov. 16 to put the meals together.
Interfaith is also coordinating with Brighter Christmas to provide food and toys. Interfaith helps families with children over 13 to 18 years-years-old. To sponsor a meal for a family is $50 and a meal and gifts for the children is $250.
Interfaith is not able to accept clothing or furniture donations but is still accepting food and hygiene products along with donations of brand new socks, underwear and blankets.