Measure M, the affordable housing initiative, failed in the Tuesday general election by a whopping 3-to-1 margin.
The measure, once called the Attainable Workforce and Senior Housing Initiative, proposed to exempt more than 2,000 acres of land around Tracy from residential growth management ordinances, provided that the homes built there included deed-restricted senior housing or stood on no more than 4,000 square feet of property.
More than 77 percent of voters rejected the initiative, the end of one of the most expensive campaigns in Tracy history.
According to the most recent campaign documents filed in the last week of October, the Yes on M campaign raised more than $527,000 and spent almost all of it — $508,000 — to get 2,802 votes on Tuesday. To complete the David and Goliath metaphor, the Preserve Tracy-No on Measure M campaign raised about $4,800 and spent $3,689 and convinced 9,618 to check 'No' on their ballots. Dividing the dollars spent by the number of votes cast, the Yes on M campaign spent $181 for each affirmative vote while the No on M group spent 38 cents for each negative vote.
Farmer Mike Sandhu, who helped write Measure M and spoke with community groups about the initiative throughout the summer, released a statement Wednesday.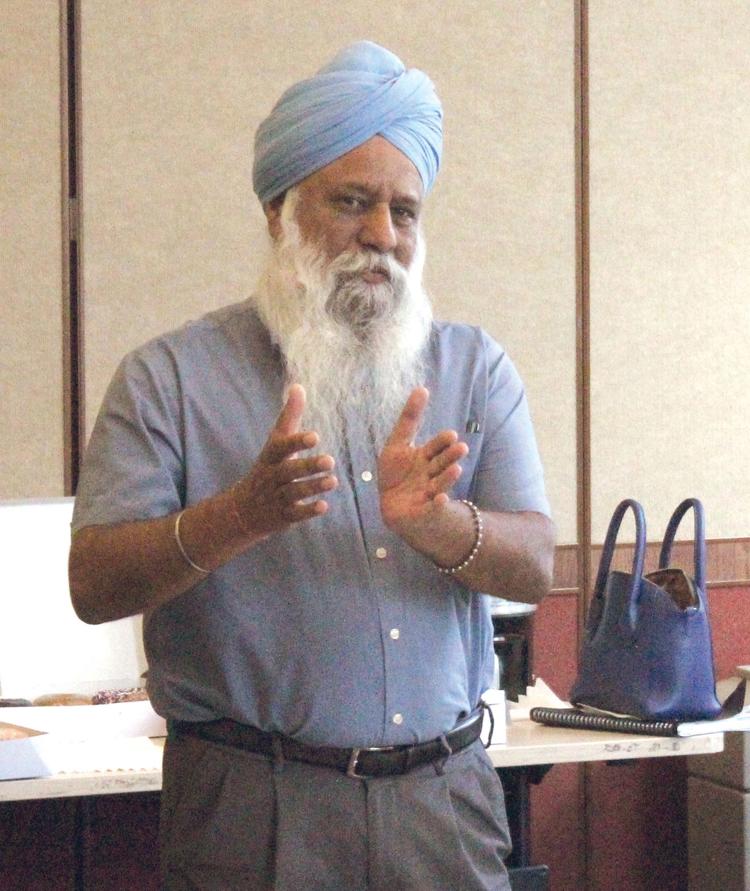 "We started this issue when we found out that 22,000 kids in school, our seniors, and middle class are only allocated 50 homes/per year here in Tracy which will be affordable to them," Sandhu wrote. "Despite the failure of Measure M, that fact remains the same. All the people who contested for Tracy council admitted that there is a crisis for middle class, and senior homes. They all wanted to support this initiative, however, they wanted it written differently."
Wendy Tocchini was part of a group of rural residents who organized to oppose M. She said Wednesday that they were "excited to see the outcome."
"I think that growth in Tracy is inevitable. I know that our community looks forward to working closely with city officials to help plan that," she added. "We'd like to have a place that we can all be proud to live in and pass on to future generations."
Sandhu also suggested that outside influences helped sway voters but expressed hope that the City Council would take up the issue.
"The Democrat Party from Sacramento decided to go against Measure M in Tracy," he wrote. "We knew we can't fight against the Democrat Party, but we decided to keep the issue alive. Moving forward, I will hope our elected officials will find a solution for the crisis that we have. It doesn't change anything from my end — my intention remains the same to help our kids, our seniors, and the middle class to own a home and live an American dream."
Tocchini said outside influences were never a part of their campaign.
"We were a group of Tracy residents," she said. "Many of us have lived here 30 years and we're very interested in having Tracy, our city, continue to be a wonderful place."
Cannabis tax measures
Both the city and county cannabis tax initiatives — Measure D and Measure B — failed to get the two-thirds majority needed to pass.
Measure D, written by the city, would have instituted a maximum tax of $12 per square foot of plant canopy for businesses engaged in the cultivation of cannabis; a maximum tax rate of 6 percent of gross receipts for businesses engaged in the retail sale of cannabis; and a maximum tax rate of 4 percent of gross receipts for all other cannabis businesses within Tracy.
The initiative got only 62 percent support from citizens.
Measure B proposed a countywide tax of between 3.5 percent and 8 percent of gross receipts on cannabis products, as well as $2 per square foot for nurseries. That initiative got 61 percent support among San Joaquin County voters.
City employees suggested before the election that if Measure D failed, the City Council should not pass an ordinance allowing two medical marijuana businesses within city limits. The council had voted last year to allow the two delivery-only businesses, but without a tax base to support increased regulatory and enforcement needs for the cannabis companies, the governing body could elect to not move forward.
See more election returns, including the race for City Council and member of Congress, on the Election 2018 page at www.tracypress.com. All results are unofficial until certified by San Joaquin County Registrar of Voters Melinda Dubroff within 30 days of the election.