Tracy police have begun a homicide investigation after a man was found either cut or stabbed to death in Dr. Powers Park on Wednesday night.
Police identified the man Thursday morning as Steven Weber, 58.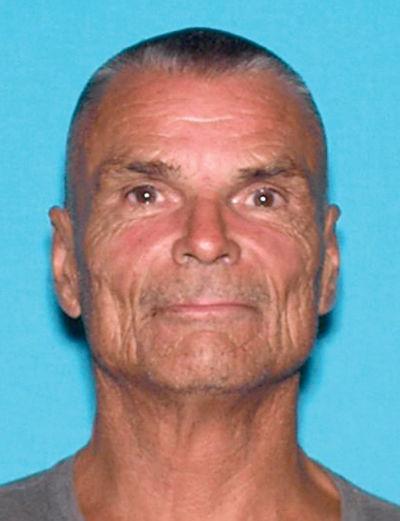 Lt. Trevin Freitas said that police dispatchers got a call just before 8 p.m. from a person walking through the park who saw Weber bleeding.
Police and emergency medical crews arrived and found him on the ground behind the restrooms on the north side of the park near Joe Wilson Pool, 900 W. Lowell Ave. He had what Freitas described as stabbing or cutting wounds. The police are not saying where the man's wounds were or their number.
After Weber was pronounced dead shortly after 8 p.m., the police surrounded Dr. Powers Park and closed Lowell Avenue from Chester Drive to Tracy Boulevard as they swept the park for possible suspects.
They didn't find a suspect, but Freitas said they were interviewing potential witnesses, including the person who called the police.
Freitas said that investigators believe Weber was traveling as part of his work. He did not say what type of work Weber did or whether that work was in Tracy or elsewhere.
Freitas did say that Weber was known to have been in the Tracy area before Wednesday.
Crime scene tape encircled the park Wednesday night, and more tape closed off an area near the picnic tables on the southwest side of the park. A nearby lean-to made from a tarp tied to trees was also cordoned off with crime scene tape.
Detectives and police officers with flashlights searched the picnic bench area and surrounding portions of the park near the lean-to, which had been removed by dawn.
The park is normally closed at the time Weber was killed. As of Wednesday night, Freitas could not say whether he was camping in the park.
"Most of our park rules are dusk till dawn. However, that does get complicated with the Boise v. Idaho decision that has led to some of the homeless population conversations all our communities have had," Freitas said.
He said the investigation would go on through most of the night, but nearby schools were expected to open as usual. Lowell Avenue and Chester Drive were both open this morning.
The police were also checking the area for any cameras that might have recorded the crime.
"It's truly our hope that video evidence will help catch whoever did this," Freitas said. "We've already been in contact with the Boys & Girls Club, we've already been in contact with the school district, and representatives are either already here or on their way to help us start searching some of that evidence."
Monte Vista Middle School and the Boys & Girls Clubs main clubhouse are across Lowell Avenue from the park, McKinley Elementary School is just south of the park, and Bella Vista Christian Academy is on the other side of Chester Drive at St. Paul's Lutheran Church.
"Obviously, when anything like this happens in the community next to schools, residential homes, obviously it's shocking — they always are, they always will be — so hopefully they take comfort in our abilities and know it's our goal to keep the community safe," Freitas said.
Detectives are hoping to talk with anyone who knew Weber or was in the area of Dr. Powers Park around 8 p.m. 
Anyone with information about the Weber's death is asked to call Detective Camillo Swiger at 831-6648 or the police department's business line at 831-6550.
Tips about the crime can also be given to Tracy Crime Stoppers by calling 831-4847 or texting TIPTPD with a message to 274637.
Wednesday night's killing was the fourth homicide in Tracy this year.
Nikolis Martinez, 23, was shot multiple times and died Sept. 21 on the 200 block of West Carlton Way. Nicole Diaz, 28, was arrested Nov. 6 in connection with the killing. She was booked into the county jail, and her next court appearance will Nov. 22 on charges including murder. An arrest warrant was also issued for 21-year-old Enrique Guillen-Valles, who remains at large.
Parmjit Singh, 64, was stabbed to death while walking in Gretchen Talley Park on Aug. 25. Anthony Kreiter-Rhoads, 21, was arrested about a week later and charged with murder. He is scheduled to appear before a judge in Stockton for further arraignment Dec. 9.
Andrea Cervantes-Alejandre, 18, was found slain in an apartment on the 100 block of West Carlton Way on June 22. The police have named Antonio Flores-Cuellar, 41, as the suspect in her death and have a warrant for his arrest.