An Oakland police captain will be the next leader of the Tracy Police Department.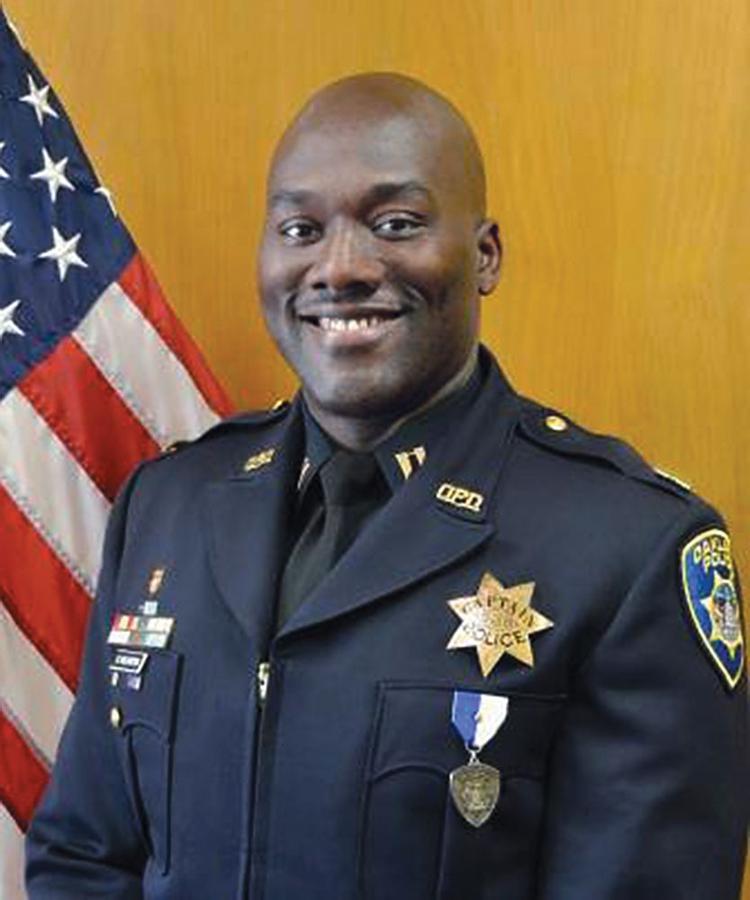 The city announced that Capt. Sekou Millington had been hired as the new chief of police in a news release Thursday afternoon.
Millington, 44, is commander of the Internal Affairs Division at the Oakland Police Department and will assume command of the Tracy police force Jan. 27.
Interim Chief Alex Neicu will return to his duties as a police captain after leading the department for nearly 16 months since the firing of Chief Larry Esquivel in August 2018.
The city began a nationwide search for the next police chief with the recruitment firm Teri Black & Co., from Los Angeles. The recruiters hosted two community meetings and ran an online survey to find out what qualifications and attributes people wanted in the chief.
The news release states that Millington has more than 19 years of law enforcement experience in Oakland. In that time, he has worked in community policing, narcotics enforcement and the department's SWAT team as a team member, team leader and tactical commander. He also served on the department and executive force review boards.
"I look forward to engaging in all aspects of the Tracy community," Millington said in a statement. "I intend to build upon the police department's community policing and engagement efforts through collaboration and the tenets of procedural justice: voice, neutrality, respect and trustworthiness." 
He has a bachelor's degree in criminal justice and a master's degree in organizational leadership from Union Institute & University in Sacramento. He also attended the FBI's National Academy and received a certificate of achievement in criminal justice education from the University of Virginia.
Millington is also a member of several local and national law enforcement organizations including the San Francisco Bay Area Chapter of the National Organization of Black Law Enforcement Executives.
The city of Tracy's master salary schedule lists the annual salary for the chief of police as a range from $184,248.57 up to $223,956.10.