Gema Vega followed her 16-month-old grandson, Levi Vega, through the rows of pumpkins Saturday afternoon as he looked for the right one to take home.
The Vega family was among hundreds of people visiting the new Downtown Pumpkin Patch sponsored by the Tracy City Center Association. It opened Saturday and will run throughout October.
"I love the fact that all the businesses got together and put this so the kids can enjoy a pumpkin patch in the city without having to go out, so something local," Vega said.
In the past, her family traveled out of town to visit pumpkin patches.
"We would have to either go to Manteca or Dell'Osso or whatever, just anything off the road to go find one," she said.
The pumpkin patch is on the open lot at the northwest corner of Sixth Street and Central Avenue and is being presented by Sandhu Bros. Farms with support from nearly 40 sponsors. Volunteers from local organizations are helping run the pumpkin patch, which is free to visit.
Pumpkins in a variety of different sizes and colors cost $5-$10 each. Free games are set up around the lot, and people can also buy popcorn, cotton candy, juice and water for their visit.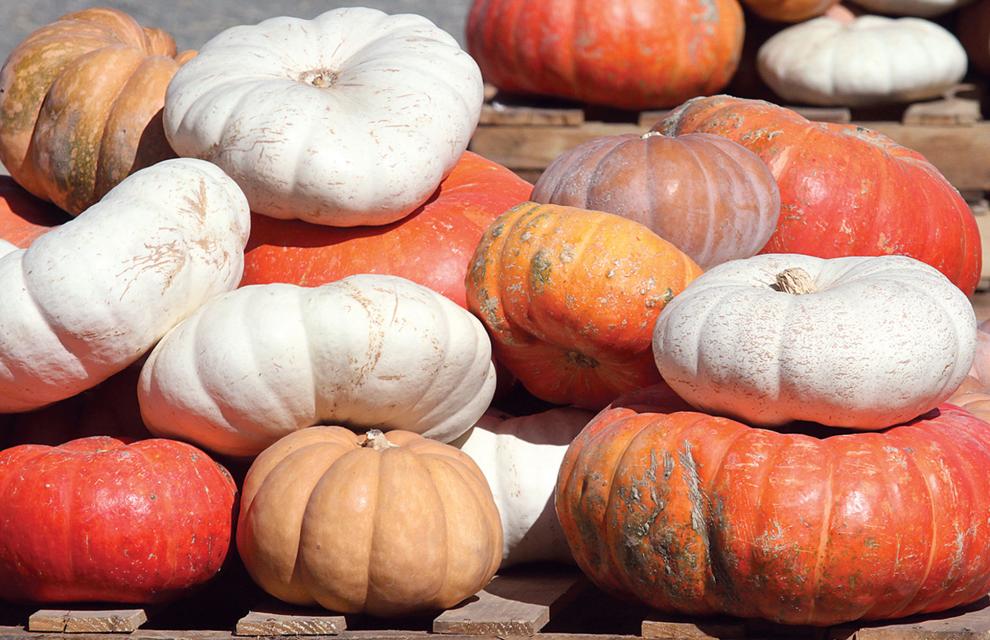 Kristin Barrios, district manager for the Tracy City Center Association, said the pumpkin patch was designed to give families another activity in town.
"It's just a different feel when you go to a grocery store to pick out a pumpkin versus when you go to a space where that's the goal, to pick out your favorite pumpkin and bring it home," Barrios said. "It's nice that people don't have to leave Tracy."
The patch is open on weekends and on Wednesday, Thursday and Friday afternoons through Oct. 27. Entertainment, including bands and a petting zoo, will be offered at different times at the pumpkin patch and on the patio across the street in front of Helm's Ale House. A schedule of entertainers and food vendors is posted on the Downtown Tracy Facebook page and at www.tracycitycenter.com.
"Our main goal always is to bring the community to downtown," Barrios said "We want to showcase all that's happening because there is a perception that we have a sleepy town and our downtown isn't as lively as surrounding cities, and it's just quite the opposite. We're always doing things down here."
Barrios said downtown leaders had been trying to find a use for the open lot for some time.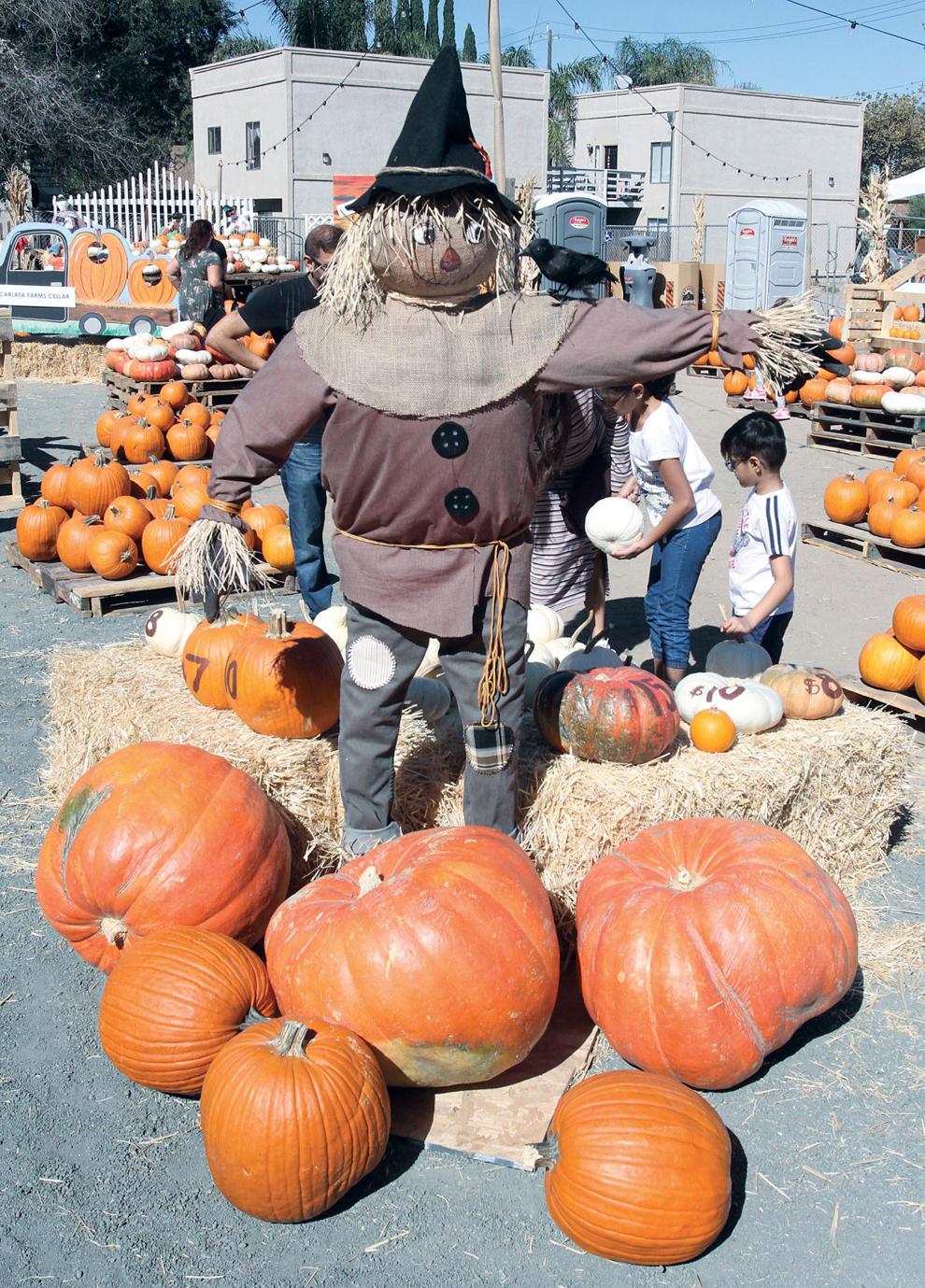 "Bringing a pumpkin patch down to that lot was the best idea because it does bring the community down to Sixth and Central," she said. "Besides the block parties and Blues Brews & BBQs, there wasn't a family event we were able to do on that lot."
The pumpkin patch is designed to appeal to kids of all ages, even the littlest.
"There is no gore, no blood. We didn't want this to be scary, we wanted it to be for the families," Barrios said. "We're really trying to continue to bring families downtown, not just couples for the Wine Stroll or friends for Taps on 10th. We want to bring children as well."
Another major draw for kids will be the annual Halloween festivities from 3-6 p.m. Oct. 26. Trick-or-treating returns with the Downtown Tracy Candy Crawl, and the police will host a new Safety Scare.
Costumed children and adults will march from 10th Street down Central Avenue to the Grand Theatre Center for the Arts, 715 Central Ave., and the nearby pumpkin patch.
Participating downtown merchants along 10th Street and Central Avenue will hand out candy to trick-or-treaters.
The police department safety fair at 10th Street and Central Avenue is scheduled to have visits from a motorcycle officer, a police dog team, members of the SWAT team and the department's armored car. The local fire department will park an engine at the administration office on Central Avenue.
Specific trick-or-treat stops and the full route for the costume march will be posted later in the month on the Downtown Tracy Facebook page.
"This is another community event we really enjoy putting on, and the pumpkin patch is just the cherry on top," Barrios said.
The corner lot will be used again for a Christmas tree lot hosted by Speer Family Farms from Nov. 26 through Dec. 24. Tracy City Center Association will provide fencing and lighting.