Councilwoman Rhodesia Ransom has once again set her sights on representing Tracy and Mountain House on the San Joaquin County board of supervisors.
Ransom is kicking off her campaign for the District 5 seat at a campaign event tonight. Supervisor Bob Elliott, Tracy's representative on the board since 2013, is running for Congress.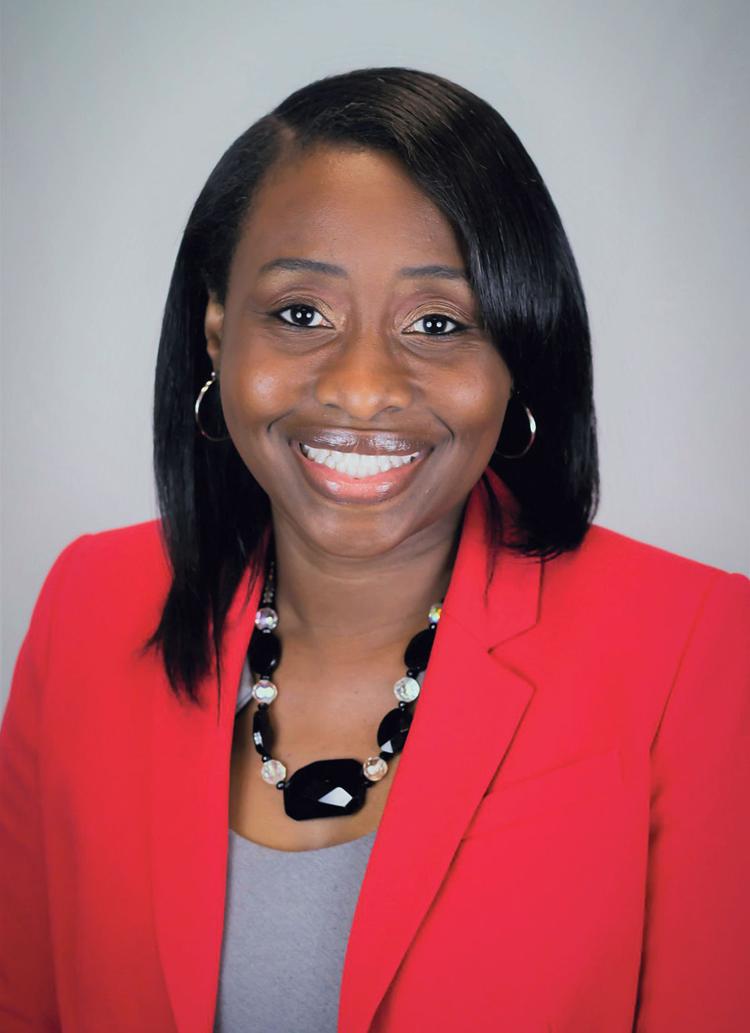 "More than it being an open seat, I really feel like the county needs representation that is going to remember the cities that we all serve and be able to move the region forward and be able to be more thoughtful and innovative about how decisions at the county are impacting our city," Ransom said Tuesday. "I really want south county to be a bigger priority. The reason that I really think that needs to happen is that our region is the fastest growing part of the county and our residents are the future workforce that everybody is going to need. I want to help our county prepare for that."
Ransom ran to serve as a supervisor in 2012 but lost that race to Elliott. She served on the Tracy Planning Commission from 2009 to 2016, when she was elected to City Council, where she says she learned valuable lessons about economic development.
"The Bay Area has run out of space to build houses but they continue to build jobs. We have space to build jobs and houses," she said, adding that she had talked with companies about what they needed. "They want a safe place to send their people. They want an educated workforce. If there's housing, because we've already provided the housing for them, it's a triple-win."
Ransom said education not only attracts 21st century businesses but also keeps young people in our communities.
"The educated workforce is a big deal," she said. "As a county, we can work together better to draw those companies here, and I think that's a conversation that I would like to see started on a regional level, not on a siloed city-by-city level."
Ransom said she already has relationships with state and federal lawmakers, whom San Joaquin County will need to fill in the gaps in attracting jobs and funding transportation improvements.
"Recently we went to Washington, D.C., and we didn't just meet with Congressman Harder, we needed to meet with (Rep.) Jerry McNerney," she said. "We needed to meet with cities that are neighboring us in other counties, because when you look at communities now, it's no longer about one city or two cities. It's very regionally aligned."
Ransom said she supports Valley Link, the planned electric train service connecting south San Joaquin County with BART in Pleasanton.
"Originally I was supporting ACE Forward and now I support Valley Link because it connects people to jobs and helps with quality of life," she said, adding that it's time for communities to stop competing for limited transportation resources. "All of this traffic that's coming through Tracy, it's starting way further north than Tracy. So we need the people to work with us that are in Stockton. We need the people to work with us that are in Manteca and Lathrop and come to the table. And we bring all of our legislators to the table to say: 'Hey, we're not fighting our other communities. We're working with them collaboratively and we need you guys to work together so the quality of life of all of our citizens can be improved and the economic opportunities for all of our communities can be improved.'"
Ransom has been actively involved in the Tracy Community Homelessness Task Force and said housing affordability is a key issue in every community in the county.
"I think we need a countywide approach to housing and affordability," she said. "Otherwise we're just going to keep seeing people pushed around throughout our county. As a region, we need to collaborate a little bit better."
When asked about public dysfunction on the City Council, Ransom did not dissemble.
"I think what people in Tracy have seen is real," she said of the infighting. "It started before I got to the council, they will notice that, and it has been a very unfortunate impediment to the progress of our community."
She said she tried to remember her mission in spite of council behavior that was "unfair to the community."
"If they check the record, they will see that I have been collaborative in spite of having to navigate very sharky political waters," Ransom said of voters. "Even nominating people for appointment who have been very disagreeable with me. I have been very intentional about not letting politics interfere with my service to the community."
Ransom said her only goal was to serve.
"I feel that over the years I've brought that to the community. I've brought that to the community. The community's had ample time to test me out, to know who I am. To see my heart for this community," she said. "At the end of the day, I have always been invested in doing what is best for the community regardless of how other people have treated me. Going forward to the county, I'm going to continue to be of service, collaborating with people for what's in the best interests of our community. It's all about putting people first, to me."
Ransom has raised three children in Tracy with her husband and is the founder of Sow a Seed Community Foundation, a nonprofit group that mentors local kids. She encouraged voters to call her directly with questions at 645-2012 or visit her website, www.ransomforsupervisor.org.