Tracy Mayor Robert Rickman has won the race for the vacant Fifth District seat on the San Joaquin County Board of Supervisors, defeating Tracy Councilwoman Rhodesia Ransom by a slim margin after the final ballots were counted this week.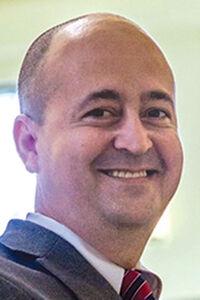 Rickman's lead was big enough that on Thursday morning he released a statement declaring victory in the race. In the statement, Rickman said that his lead had steadily increased with each incremental vote count over the last couple of weeks.
"This last month is truly a testament that every vote counts," Rickman said. "I am proud of the countless volunteers, friends and donors who helped lead our team to victory with unwavering dedication and integrity."
"As the next District 5 Supervisor, I look forward to continuing my decades-long service to my community and those throughout San Joaquin County."
Ransom posted a statement on her Facebook page on Thursday night acknowledging the final result and thanking her supporters.
"We got heartbreakingly close ... just 710 votes of 67,650 votes cast (49.48%) from electing proven no-nonsense leadership. Yet - we should hold our heads high," her statement reads. "We did everything we could to end the status quo and uplift our community. Because of you and your tremendous support, and with your time, donations and love, we surged to a head-to-head contest where we left it all on the line."
San Joaquin County Registrar of Voters Melinda Dubroff said that in a race so close the result could not be declared official until the results were certified on Thursday. She expected to certify the results of the election no later than 9 p.m. on Thursday.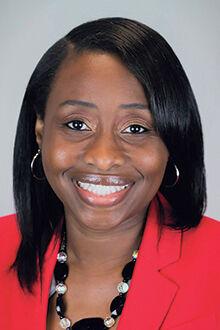 Rickman led the race by 710 votes, a 1.04% margin, as of Wednesday night. He had 34,180 votes (50.52%) compared to 33,470 votes (49.48%) for Ransom. The county also reported that 72,280 ballots had been cast among District 5's 86,775 registered voters, an 83.3% turnout.
Dubroff said the difference of 4,630 between ballots cast and votes counted in the supervisor race would be mostly in "undervotes," where voters don't mark a choice for county supervisor and leave that space on their ballots blank.
Ransom led the vote count in early results on Nov. 4, the day after the election, leading with 17,554 votes (52.83%) compared to Rickman's 15,761 votes (47.17%), but that would be only about half of the vote. Rickman got most of the votes on Election Day, and most of the votes from voter service centers, but the vast majority of the voters cast their ballots by mail, and those early results favored Ransom.
Two weeks later the total count favored Rickman and he has held a slim lead as the elections office continues to count small batches of late mail-in ballots. Ransom still holds a slight advantage in mail-in ballots, but it's not enough to compensate for the votes Rickman received at voter service centers and on Election Day.
The only other race to change since the initial Election Day tally is the California State Assembly 13th District. County Supervisor Kathy Miller held the lead at first, but local businessman Carlos Villapudua took the lead two weeks later and has held it ever since. He has 83,746 votes (51.58%) compared to 78,609 votes (48.42%) for Miller.
Other local races look mostly the same as they did on the day after Election Day. Nancy Young was the top choice among Tracy voters to become the city's new mayor. She had 12,635 votes (34.85%), with Councilman Dan Arriola the closest challenger with 10,745 votes (29.64%).
Eleassia Davis is the top choice for city council with 9,855 votes (16.47%), with Mateo Bedolla the voters' choice for the second seat with 9,456 votes (15.81%).
Ana Blanco was the top choice for three seats on the Tracy Unified School District board of trustees with 16,778 votes (18.47%), Nathalia Hughes Erskine was second with 14,814 votes (16.3%) and Zachary Hoffert was third with 14,558 votes (16.02%).
Andy Su maintained his seat on the Mountain House Community Services District with 4,320 votes (24.99%), fellow incumbent Bernice King Tingle came in second with 2,911 votes (16.84%), and challenger Harry Dhillon got the third seat with 2,910 votes (16.83%).
Stephanie Olsen was elected to the Lammersville Unified School District board of trustees with 5,147 votes (31.21%), David Pombo won the second seat with 4,801 votes (29.12%), and Anne Bonilla won the third seat with 4,277 votes (25.94%).
For state and federal offices, Democrat Susan Talamentes Eggman won the Fifth State Senate seat with 217,651 votes (54.9%), over Republican Jim Ridenour, with 178,915 votes (45.1%). Democrat Josh Harder was re-elected to the 10th Congressional District with 166,865 votes (55.2%) compared to Republican Ted Howze, with 135,629 votes (44.8%). Democrat Jerry McNerney also was re-elected to his Ninth Congressional District seat with 174,252 votes (57.6%), compared to 128,358 votes (42.4%) for Republican Antonio C. Amador.
Measure W, which authorizes taxes on new cannabis businesses in Tracy, pass with 22,554 votes (63.15%), but Measure X, which would have established taxes for cannabis businesses in unincorporated areas, failed to get the two-third majority it needed to pass, collecting 177,557 votes in favor (64.69%).
Measure Y, which would have provided exemptions from the city's growth management ordinance for transit-oriented development, failed, with 19,155 voters (54.59%) opposed.
Measure V, creating Banta Unified School District and clearing the way for a high school in River Islands, passed with 1,935 votes (75.56%).