Mountain House will have seven candidates to choose from in November's election for three seats on the Community Services District board of directors. The choices include longtime residents, two original board members and relative newcomers.
One candidate who qualified for the ballot, Ronna Elaine Green, said she will not run for office this year.
---
Andy Su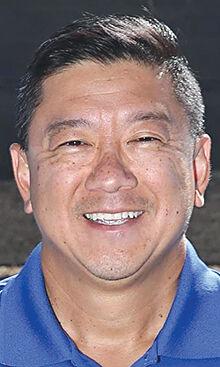 As one of the early residents of Mountain House, Andy Su quickly found ways to build up his community.
He ran for the first Community Services District board of directors in 2008, four years after moving to town, and continues to serve, having been reelected twice, so he can continue to be involved in the town's growth. The next step is incorporation of the city of Mountain House, which Su expects within the next four years.
"It will be exciting to start from the beginning and see it all the way through, see Mountain House becoming a full-fledged city," he said.
Along the way, he has learned how to provide services while keeping a balanced budget and avoiding tax increases. That includes recent renewal of a fire services contract with French Camp McKinley Fire District, increasing library hours, hiring Rank Security to augment the CSD's contract with the San Joaquin County sheriff, and supporting economic development.
"Having done this for a while, I realize that being on a board and running a town is not very simple. You don't just jump in and know what you're doing. It takes time to learn all of the different laws and processes," he said. At the same time, he appreciates that so many people want to serve their community in the same way he did when he first ran for office in 2008.
In addition to his professional career as an emergency room physician and director of the stroke program at Sutter Tracy Community Hospital, he has also served nine years on the board of directors for the Tracy Hospital Foundation.
Su has been instrumental in creating community activities as founder of Mountain House Flag Football 12 years ago, including the local tennis and golf clubs, and the annual kite festival and 5K run. He's also served six years as a basketball coach at Wicklund School and as tennis coach at Mountain House High.
---
Daniel Harrison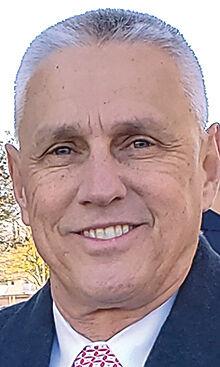 After a 35-year career in law enforcement, Daniel Harrison was ready to participate in government service from another angle.
Within a few years after he moved to Mountain House in 2011, Harrison, who recently had retired as a lieutenant with the Alameda County Sheriff's Department, joined the Mountain House Public Safety Committee.
"I wanted to do something to volunteer for the community and give back," he said, adding that the committee required him to have insight into how the community services district operated.
"I spent the whole year going to the monthly board meetings before I even ran (for the CSD), because I wanted to get an understanding of what it was about and if it was something I wanted to pursue."
Taking the time to learn about his local government served him well, leading to his appointment to the CSD board in June 2016 and his election in November 2016. Harrison figures that's what gives him an advantage over most of the other candidates.
"I understand they want to get involved with the community, but it makes sense to get your feet wet like I did and get involved prior and know what you're getting involved in," he said, adding that managing local government requires experience to understand the details of budgets, capital improvements and infrastructure, as well as how to interact with developers in a growing town.
Harrison said his job now is to make sure that others with influence on the CSD stay accountable. When he was board president last year, he was the voice of the CSD when Mountain House was going to lose some of its police coverage under its contract with the county sheriff.
The community now has commercial development coming in and is on the verge of becoming an incorporated city.
"We've just started that and I'd like to see that through and be part of that committee," he said. "We've got 22,000 people now and we're a diverse community. We're getting larger, and I just want to see Mountain House develop and move forward like it's supposed to be according to our master plan."
---
Bernice King Tingle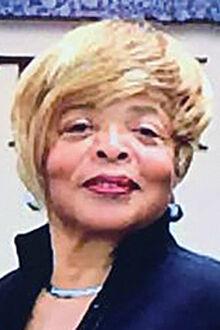 In 12 years on the Mountain House Community Services District board of directors, Bernice King Tingle has learned to make her community's priorities her priorities.
"One of the things that I think is important that I do bring the board, not only the balance and experience, is that willingness to listen and really value what the community wants, and what the community thinks on issues," she said.
"You could be doing a good job, but if it's not what the person wants, then you haven't met their expectations."
When she started out as a member of the original board of directors in 2008, King Tingle saw a new community similar to her home town of Pleasanton, a place with planned growth and good schools and neighborhoods. She saw Mountain House as her chance to participate in making that type of vision a reality.
"I made up my mind in 2008 that I wanted to be part of that committee or the group of folks that made sure the quality stayed. Quality was important to me," she said. "I had history to know that if you stick with a good plan, it's going to net you the maximum benefit."
Being a member of the board is her first elected office after she retired from a career as a project manager with Pacific Bell. She then attended California Special Districts Association training and became certified by that organization.
"That helped me on the learning curve of the dos and don'ts, my bandwidth. How I could help and how I could best serve the community," she said.
She's seen the community services district through hard economic times and during recovery. The fast-growing community will soon see commercial development, upgrading of its water treatment plant, public safety improvements, transportation development to include Valley Link rail service, and incorporation as the city of Mountain House.
Incorporation is a milestone she looks forward to achieving.
"With the background I have now, I want to be part of when it's time to incorporate, because bringing commercial out, that's important, that's key," she said.
---
Pebble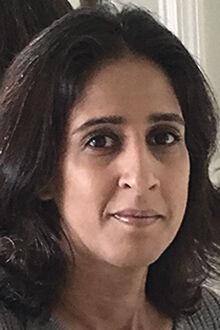 In her first run for public office, Pebble believes that proactive leadership is what Mountain House needs at this time.
Pebble, her full legal name, is a 10-year resident of Mountain House. Her volunteer activities include serving with the Mountain House High School athletic boosters, the Lammersville Unified School District safety committee, and youth organizations.
She has operated insurance businesses for the past 22 years and runs her business out of her home to give herself flexibility to be involved with her children and the community. Now she's looking toward the next level of involvement.
"To be able to do something in the city and get things rolling, you have to be on the board. You can make all of the noise you want sitting in the bleachers. It's just not going to work," she said.
Steps forward for Mountain House include incorporation and establishment of its own public safety agencies. The fire department, for example, is provided through a contract with French Camp McKinley Fire District.
"We have everything in our firehouse, all of the equipment, trucks. Everything is owned by Mountain House. I want to push toward making our own fire department," Pebble said, adding that the firefighters should be part of the community.
Mountain House has a similar situation with the county sheriff's department, which provides police services through a contract with the Community Services District. Last year, the sheriff's department faced budget cuts and withdrew deputies from the Mountain House beat. That's when the district learned that its contract with the department was inexpensive, but lacked assurance of adequate staffing in town.
She added that her community involvement has shown her what Mountain House will need as it grows.
"I've always been the person to say, let's do this. Let's at least give it a shot," she said.
"There's so much expansion that needs to be done in the right way. We need to move in the right direction for everybody. The houses are getting built, the builders are getting richer. What are we doing for the community?"
---
Harry Dhillon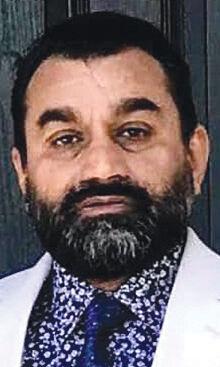 Harry Dhillon found a place to set down roots for his family when he moved to Mountain House 15 years ago.
Since then, he has seen his three children start school in Mountain House. Two of them have graduated from Mountain House High and gone on to college, while another has just started high school.
Now he wants to take a more active role in his town.
"I thought I should do more for this community. I should bring my new ideas to the people," he said.
Along the way, Dhillon has directed his focus toward youth, founding the Royal Kings AAU basketball program for local boys and girls.
He found that the people of Mountain House value service as he founded Sikhs of Mountain House, which has provided relief to disaster areas in towns devastated by wildfires in recent years, even traveling to Texas to help flood victims four years ago.
"I spread the word here, mobilized the people and sent them to the various places to help the communities," he said.
Dhillon is making is first run for elected office and is in his second year as a member of the Mountain House Transportation Advisory Committee.
That committee is involved with roadway planning and coordination with San Joaquin Regional Transit District to get bus service in town for local trips and commuters. It also works with the Tri-Valley-San Joaquin Valley Regional Rail Authority, which aims to bring the Valley Link commuter rail service to town.
He said that other priorities include securing tax revenue for the town and establishing services such as police and fire protection.
"We have to make this town ready to be a city. Are we ready for that? We need to prepare for that. Houses, houses, everywhere, but there's no amenities here," he said.
Dhillon has a long career in aviation, including his own Livermore-based company for the past 22 years. He said that as a business owner he has the flexibility to devote his time to Mountain House.
"I'm not part time. If I'm voted in, I'll give my full time to the community," he said. "Every government, every system should be transparent, should be accessible, should be accountable."
---
Raghu Malapaka
In his first run for public office, Raghu Malapaka enters the race for the community services district board of directors with respect for the people who have been doing the job, but also with the intention of bringing new ideas and a fresh approach to the board.
"My edge would be my broader knowledge, broader experience in dealing with different kinds of people all around the world, and that's what we need at the board because you're dealing with developers, county officials," he said. "If you want to move ahead and become a city by itself, then, again, there will be more challenges dealing with stakeholders."
Malapaka cites his background as a researcher in biochemistry, having studied at Harvard Medical School's Brigham and Women's Hospital, where he did his postdoctoral studies in metabolic diseases. Today he works as the national director for business development at a Bay Area company that specializes in development of biopharmaceuticals.
"To get things done, you need to understand and read the room with so many stakeholders, and I've worked with projects that involved international teams like Europe, Singapore, China," he said.
"What I'm trained in is doing collaborative work and leading it. That's one thing I believe I can surely bring to the board, where we can collaborate with different people, keep them on the same page and try to address the issues."
Malapaka has been a Mountain House resident since 2016 and got into community service two years ago as a co-founder of Kiwanis of Mountain House, where he has organized fundraising events and free clinics. He also found himself in a leadership role with a local tennis league, one of the groups that motivated him to get more involved.
He seeks to be a proactive board member, taking the initiative to attract businesses that offer services to town as one of the next steps in Mountain House's development, as well as establishing sports amenities for the community.
"I know the local flavor and local community, and at the same time I bring the global view to the community," he said. "If you are in a position for eight, 10 years, I think you sort of take it for granted. We need some new talents and a new sense of urgency, and that's what I bring."
---
Victor Liew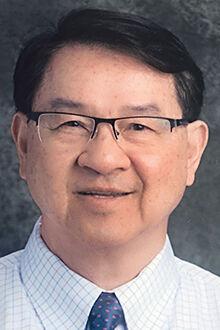 Making his second run for the Mountain House Community Services District is retired executive Victor Liew, who moved to town seven years ago after a 30-year career in the semiconductor industry.
He said Mountain House impressed him as a friendly community where residents take care of each other, and now that he is established in town, he is familiar with the community's progress and developments. It's his goal to help develop Mountain House into a prosperous town.
Liew said his experience in business and operational management will be an asset as Mountain House strives to develop its town center, incorporate as a city and keep the cost of running the local government under control.
He added that the role of a board member is to be a leader who communicates with the people.
"There are many new residents over the past four years. They need to be informed of the current activities in this community," he said, adding that he plans to hold quarterly meetings for residents where they can hear from their county supervisor, the sheriff's department, Mountain House High School and contractors in town.
Liew said his career experience, starting as an engineer and working his way up to a director of operations for 20 years, gave him valuable experience in business and personnel management, cost evaluations, project management, and understanding property rights and restrictions.
He added that Mountain House needs full-time leaders to manage the Community Services District as it transitions to a new town.
"Most of the board of director members have full-time jobs. I am retired and time is on my side," he said. "I will dedicate time to drive the initiatives so this community will grow into a prosperous township. Tracking and monitoring of project status requires time."