A Tracy man pleaded guilty to distributing child pornography and was sentenced to 10 years in prison Friday in a federal court in Tennessee.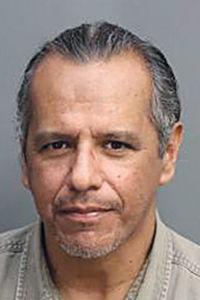 A news release from the United States Attorney's Office Eastern District of Tennessee said that Matthew John Jurado, 52, of Tracy, agreed in writing to plead guilty to a single count from a federal grand jury indictment that charged him with causing another person to possess child pornography.
Jurado is a registered sex offender with a prior child pornography conviction. The California Megan's Law website lists him as a downtown Tracy resident who was convicted in 2005 of sending, selling or distributing obscene matter depicting a minor.
Jurado was sentenced to a year in jail in October 2005 after he pleaded guilty to possessing child pornography. He had been arrested at the Employment Development Department when he was seen looking at explicit photos of children on one of the computers there.
A subsequent search of his home uncovered boxes of computer disks holding thousands of pictures of child pornography and photos he had taken of children around town.
Last year, investigators found that Jurado had sent numerous images of child pornography to people around the world from a Tracy coffee shop in February 2019. One of the recipients was an undercover officer with the Chattanooga Crimes Against Children Task Force. The task force consists of agents from the FBI, Homeland Security Investigations, the Hamilton County Sheriff's Department in Chattanooga and the Chattanooga Police Department.
Officers from the task force also arrested a second person who had allegedly traveled to Chattanooga intending to have sex with a minor and whose cellphone held child pornography sent by Jurado.
Court records show that Jurado made his first appearance in a Tennessee courtroom in early June. His 120-month prison sentence will be followed by five months of supervised release.
Lt. Trevin Freitas of the Tracy Police Department said Tuesday morning that the department did not have any current investigations concerning Jurado and did not know where he was being held.
A spokesperson for the U.S. Attorney's Office Eastern District of Tennessee could not say whether Jurado was being held in Tennessee, adding that it was the policy of the U.S. Attorney's Office to neither confirm nor deny the existence of investigations and to not comment further on pending litigation.