San Joaquin County Sheriff's Department deputies arrested a 30-year-old man believed to be a "porch pirate" who had stolen packages of off several porches in Mountain House.
The department reported that multiple people had reported the thefts, including some that had been recorded on home security cameras. On Feb. 10 a citizen spotted a man who matched the description of the thief in the area of Sierra Madre Street and Pasadena Avenue.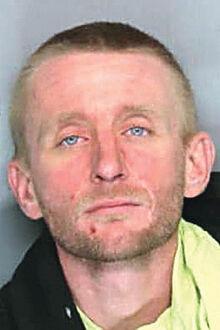 Deputies arrived and found the man, who reportedly admitted to the thefts and led deputies to the places where he had hidden the stolen packages.
Deputies arrested Erik Greenwood and took him to San Joaquin County Jail. He faces multiple charges of misdemeanor petty theft and also a misdemeanor loitering charge. He was held on $35,000 bail pending a Friday morning court hearing in Manteca.
The department returned packages to their owners, and believe that there are more victims. People with information on these or similar crimes should call the Sheriff's Department at 468-4400, chose "option 1" and refer to report 21-3059.