Tracy police have arrested a man suspected of shooting at another car during a road rage incident in late July.
Julio Valdez, 34, of Tracy, was arrested Thursday by officers from the special investigation unit, special enforcement team and traffic unit.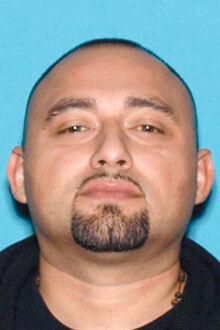 His arrest stemmed from a shooting July 29 at Mister Car Wash, 1725 W. 11th St. A person driving a 2017 Buick Regal, who police believe was Valdez, allegedly fired twice at another car as they were both leaving the car wash. No one was hit.
Police found shell casings and a video of the shooting and knew the license plate of the Buick. The department's general investigation unit identified Valdez as the suspected shooter. No one else is wanted in the case.
Valdez was taken into custody without incident and is being held in the county jail on charges of exhibiting a firearm, being a felon in possession of a firearm, shooting at an occupied vehicle, and violating parole.
He is scheduled for a hearing at 1:30 p.m. Monday in the Manteca branch of San Joaquin County Superior Court.