Seven candidates are running for three seats on the Tracy Unified School District Board of Education, including two of the three incumbents. This week we feature the incumbents, Jill Costa and Jeremy Silcox. Future editions will feature candidates Ana Blanco, Zachary Hoffert, Nathalia Hughes Erskine, Gerald Jeffs and Ajmer Mann. At least one seat will go to one of the challengers as current board president Brian Pekari has opted not to run for re-election.
In 10 years as a Tracy Unified School District trustee, Jill Costa has learned that the board of education specializes in relationships.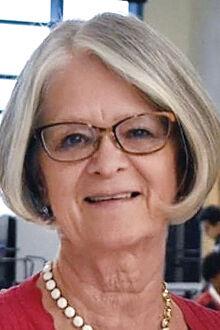 Rather than micro-manage the district's administration, Costa prefers to hire competent administrators and trust them to do their jobs effectively.
"The school board trustees need to develop relationships with the different organizations -- the classified organization, the teachers, the administrative people -- and build the trust so that when there are issues that have to be taken care of there is some negotiating that can go on rather than somebody digging their feet in and saying, 'I'm not going to be able to change my mind on this,'" she said.
That requires an open line of communication between each board member and district administrators.
Costa, a retired telecommunications operations manager, added that her experience also has turned out to be an asset for the board. After the 2018 election four new board members were elected to the seven-member board, and two more were appointed soon after, leaving her as the only experienced board member.
"To be a good board member you have to be educated on what you're looking at and how it affects the different organizations under your jurisdiction."
Costa has undergone training with the California State School Boards Association, which educated her on the laws governing school board. That, along with 10 years of negotiating personnel contracts and collective bargaining agreements, taught her how to direct the district's policies, something that some of the six new board members had yet to learn two years ago.
"They thought that they were going to be able to sit down and tell an organization like HR (human resources) how they were going to be hiring and firing. Then they thought that we can tell the people running the budget, 'I don't want you spending money here. You have to spend money there.'"
Costa sees the school board as having a leadership role on a team that works toward significant changes. She cited school bonds that provide money to upgrade and build modern campuses -- including two that she worked on prior to joining the board and another after she joined the board – as examples.
"Being able to use those bonds that way we have is one of our biggest accomplishments that I can look at, where we've redone many the schools, and we've done a lot of the things that didn't get done when the governor took our maintenance money out of our budget."
Moving into the next four years, the school district's biggest challenge will be bringing kids back to school safely in the age of COVID-19.
Costa has also learned to be mindful of local districts' relationships with state government, which is where most of the money for a school district budget comes from. She noted that California is sixth in the U.S. for per-student funding of education.
"That's not right. That's just absolutely not right. I'm going to continue to work on our elected officials that are at the state level to try to find money in the budget that they have to give us more for our children, because our children deserve the best that we can provide for them."
In his first two years as school board trustee Jeremy Silcox has embraced the importance of working on a collaborative effort for the benefit of Tracy's youth.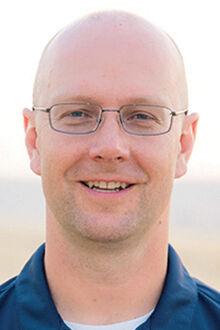 "My experience was eye-opening on what the purpose of the board is, and how to work together with the board and the district, and the unions as well," he said, adding that while a single board member doesn't wield great authority, he has learned how to be influential within the system.
"The role I think is to work together with the other members of the board, and with district leadership and with union leadership to communicate what's happening, and the direction of the district as a whole."
As the father of five students in Tracy Unified between second and 11th grades, Silcox, a local financial advisor, feels he's an ideal advocate for his community.
"A board member plays a small but important role. I'd like to take credit for somethings, but in reality it's a lot of people working together," he said. "When I think of accomplishments I just think of things that I was a part of."
He cites the district's ability to negotiate contracts that the district's collective bargaining units, like the Tracy Educators Association, can agree up on as they type of success he seeks. He said the most recent contract was agreed upon early compared with negotiation processes of previous years.
"That sends a message that we're working together to improve salary and working conditions, and TEA leadership is agreeing to that same premise and goal, and we want to move in that direction as a whole."
Silcox, as a 1994 graduate of Tracy High, also values the opportunity to represent the community he grew up in.
"I just think about my experience as a young man and my wife's experience when we were growing up, we were surrounded by great people. It catapulted our next phase of life, coming through TUSD schools," he said. "I just think about the little part we play in helping others have that same experience, by finding the right people and putting them in the right positions."
For the near future Silcox expects to see Tracy Unified continue to modernize campuses, while also supporting programs outside of the classroom that give students life and leadership lessons. Silcox has long been a fixture as a coach on the Tracy and West high football programs, though he recently stepped down from that role to focus on his own children, and he cited ROTC as an example of a valuable leadership program.
He added that COVID-19 has already changed the nature of education, so the school board will have a role in determining how those changes will affect local families.
"I think parents have more choice than they've ever had before with charter schools and independent study, and I think that there might be some permanent changes that really were accelerated from COVID," he said. "We have to look at education as, how do we provide value to students and parents in a new world that education is going toward."