A man was killed on Sunday, and on Wednesday, Tracy Police Department arrested two people on suspicion of murder.
Sgt. Miguel Contreras said the killing is still under investigation, but the police were able to collect enough information in the aftermath of the shooting to identify the two suspects.
Police went to Kavanagh Avenue and San Rocco Way shortly before 5 p.m. Sunday after someone reported gunfire in the street. Two cars drove away from the scene, leaving behind a man who had fallen in the street after being hit by gunfire. Police arrived and tried to revive the man, but he died at the scene.
The San Joaquin County coroner's office identified the victim on Tuesday as Edward Gutierrez, 38, of Tracy. On Wednesday, Tracy police arrested Mark Muldrow Jr., 29, and Kimberlee Snow, 32, on suspicion of murder, and Snow was also charged as an accessory.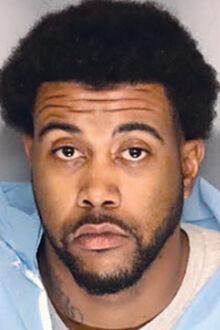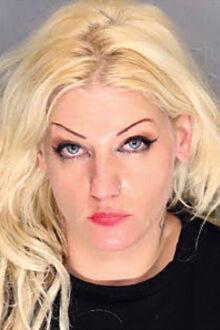 Contreras noted that Gutierrez, Muldrow and Snow all knew each other but had no connection to the neighborhood where Gutierrez was shot. Further details of Sunday's confrontation were not released pending further investigation, but Contreras did confirm that Gutierrez had been in one car with three companions and had gotten out of the car during the confrontation on the street.
Police got a description of the cars involved, and a short time after the shooting, a Tracy police officer spotted one of the cars, a white Buick sedan, and stopped the car in the parking lot just north of Jack in the Box on the northwest corner of Tracy Boulevard and Grant Line Road. Police detained the occupants, determined that they had been with the victim, and took them in for questioning. They were later released without being charged.
Police did not release details of how Muldrow and Snow were identified as the suspects, and Contreras noted that there are no other suspects in the case.
Police found Muldrow on Wednesday afternoon after officers responded to a call from the 600 block of West 11th Street. That call was unrelated to Sunday's shooting, but officers recognized Muldrow as one of the suspects in the case. Snow was tracked down at another location a short time later.