The latest vote count from the San Joaquin County Registrar of Voters shows that Tracy Mayor Robert Rickman has pulled ahead of Councilwoman Rhodesia Ransom in the contest for San Joaquin County Fifth District Supervisor.
As of the latest count on Wednesday night Rickman had 32,462 votes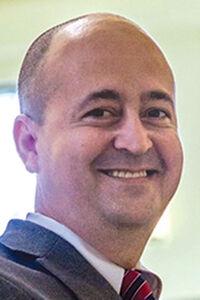 (50.4%), 520 more than Ransom, who totaled 31,942 votes (49.6%).
That's with a voter turnout of 78.96% in the district. The county elections office reported that 68,515 out of 86,775 registered voters in the district had cast ballots, leaving more than 4,100 votes still to be counted. The elections office has set a deadline of Friday, Nov. 20, for all ballots to be received, with all mail-in ballots postmarked by Nov. 3 to be counted.
Ransom had the lead on Nov. 4, the day after Election Day, with 17,554 votes (52.83%), 1,793 more than Rickman, who had 15,761 votes (47.17%).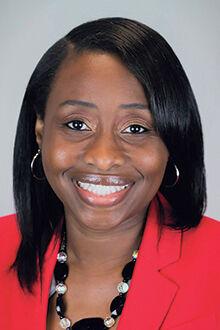 The Registrar of Voters' cumulative results, which are broken down by how voters cast their ballots, show that Ransom has a slight edge in the mail-in ballots, which account for the majority of votes cast in this election. She totaled 30,287 mail-in votes (50.52%), 624 more than Rickman, with 29,663 votes (49.48%).
Though they account for a relatively small percentage of total votes, Rickman gained a clear majority of the votes cast on Election Day and at voter service centers, which accepted ballots starting the weekend before Election Day. Rickman had 1,848 votes (59.84%) cast for him on Election Day, 608 more than Ransom, with 1,240 votes (40.16%). He also had 951 votes (69.62%) cast for him at voter service centers, 536 more than Ransom, who had 415 of those votes (30.38%).
The race for the California's 13th Assembly District also shifted with the most recent vote counts. Local businessman Carlos Villapudua now holds the lead over San Joaquin County Supervisor Kathy Miller. Miller released a statement on Wednesday morning congratulating Villapudua on his election to the Assembly.
Miller had been the early leader with 42,270 votes (52.6%) on Nov. 4, the day after the election, 4,114 more than Villapudua, who had 38,156 votes (47.4%). As of Wednesday night Villapudua had 77,922 votes (51.23%), 3,732 more than Miller, who had 74,190 votes (48.77%).
The race for San Joaquin Delta College Trustee Area 6 is much closer now with the latest vote count. Incumbent trustee Teresa Brown still holds the lead over challenger Casey Goodall, but by a much slimmer margin. Brown had 13,287 votes (53.78%) on Nov. 4, 1,921 more than Goodall, with 11,366 votes (45.88%). Now with 23,435 votes (50.36%) Brown holds a 482-vote lead over Goodall, who has 22,953 votes (49.32%).