Tracy Mayor Pro Tem Veronica Vargas has become chair of the cross-Altamont rail authority that is planning to build the Valley Link light-rail system.
Vargas, who was vice chair of the Tri-Valley—San Joaquin Valley Rail Authority since its inception in 2018, succeeds Scott Haggerty, the original chair who has ended his 26-year tenure as an Alameda County supervisor and has moved to a Tennessee retirement community.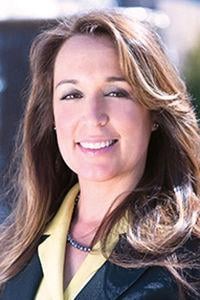 Vargas, who has been reappointed as the city of Tracy's representative on the regional rail commission by Tracy's new mayor, Nancy Young, said the start of construction of the 42-mile Valley Link system connecting Lathrop with the Dublin-Pleasanton BART station is moving closer to reality.
"The comment period for the environmental-impact report (EIR) will soon end, and the rail authority's board can then approve the report and move to the next stage, which will be to seek a change in AB 758, the state legislation that created the authority with the power to plan, but not build, the light-rail system.
"We have to make certain the State Legislature modifies AB 758 to empower us to begin awarding 'design-and-build' contracts," Vargas said. "We have $780 million in the bank, so we have the financial resources to start building the system, possibly in 2027, with completion of the first section of the light-rail line in 2028."
She said she is "very pleased" with the progress the rail authority has made the start of toward construction.
"I feel it's incredible how much we've accomplished in such a short time frame," she said. "My goal is to keep this project moving on the same trajectory and to get service up and running at the soonest possible date."
In addition to being elevated to chair the rail authority's board, Vargas was recently named the 2021 vice-chair of the California League of Cities Transportation, Communications and Public Policy Committee.