A rash of car and truck thefts across Tracy, including two interrupted thefts on Tuesday, has police officers on heightened watch as they caution vehicle owners to be wary.
Lt. Octavio Lopez said that Tracy Police Department saw a sudden increase in vehicle thefts over a few weeks.
"In the month of June, we had 29 auto thefts, and in the first 15 days of the month of July, we had 28," Lopez said. "We noticed a big increase from month to month, which prompted us to look into where these thefts were taking place."
The thefts have happened in different areas around the city, but most of them have targeted Honda cars and Ford pickup trucks. The police are looking at the possibility of crews of thieves working in the area.
"We're working with our regional auto theft task force to identify any common trends, not just in Tracy but surrounding agencies, because often it is a small amount of people responsible for a large amount of thefts," Lopez said.
Patrol officers have been given information about the thefts, and an officer driving through a neighborhood in northwest Tracy at 9:42 a.m. Tuesday spotted a man who appeared to be tampering with a vehicle near Kavanagh Avenue and Georgia Drive.
When the officer tried to talk to him, the man ran, but he was caught a short time later, surrendering to a K-9 officer. He was identified as Joshua Underwood, 25, of Tracy.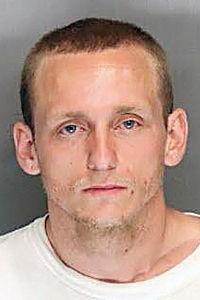 Investigators linked Underwood to a stolen vehicle that was found nearby and took him to the San Joaquin County Jail, where he is in custody without bail on a long list of charges, including vehicle theft, hit-and-run resulting in death or injury, evading a peace officer with wanton disregard for safety, possession of a stolen vehicle and burglary tools, and using others' identification with intent to defraud.
Underwood was scheduled to appear in the Manteca branch of the San Joaquin County Superior Court at 1:25 p.m. Thursday.
"There is reason to believe that Mr. Underwood may have connection to other thefts that we have noticed a spike in, although at this time we don't know if he is the only one involved or if there are other theft suspects or a crew involved in this," Lopez said.
Late Tuesday, officers interrupted another vehicle theft in progress. After a chase, they arrested Eric Chester, 44, of Redwood City, on suspicion of possession of a stolen vehicle and a stolen forklift.
According to police, at 11:16 p.m. an officer saw an open gate at the Orchard Supply Hardware Distribution Center, 2650 N. MacArthur Drive, which closed in December.
Chester was driving a pickup towing a trailer with a forklift through the parking lot. When police tried to stop him, he fled, crashing the pickup through a closed gate and into a stone wall at the nearby Green Oaks Mobile Home Park, 2929 N. MacArthur Drive.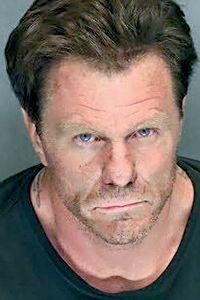 Chester was arrested and faces charges that include possession of a stolen vehicle, burglary, grand theft, possession of a controlled substance and fleeing a peace officer. He is being held in the county jail on $28,000 bail and is scheduled to appear in the Manteca branch of San Joaquin County Superior Court at 1:25 p.m. Friday.
Someone in a second pickup with a forklift on a trailer led police on a short chase that ended on Toni Court, where the driver ditched the truck and escaped. The police are looking for tips to identify the second driver.
"That investigation is ongoing and we're not sure if there is any connection to Mr. Underwood or Mr. Chester or if they are independent of each other and they just happen to be committing similar crimes at the time," Lopez said Wednesday.
Because of the large number of thefts in recent weeks, Lopez urged people to take precautions to keep their vehicles out of the hands of thieves. Locking the doors is an important first step. People should also try to park in well-lit areas and not leave valuables in their vehicles.
Using steering wheel locks or other theft prevention devices can help deter thieves as well. Tracy Police Department is offering a limited number of free steering wheel locks to residents at the records department at 1000 Civic Center Drive during normal business hours.
Lopez also wants residents to keep watch on their neighborhoods.
"It's very important if they see something that appears suspicious or someone that appears suspicious to call it in to our nonemergency number, 831-6550, to make sure we have our officers go out and at least monitor or try and contact the person and hopefully deter some crime," Lopez said. "If it appears to be out of place, someone appears to not have good business in the neighborhood, or looking into cars — most people know who belongs in their neighborhood for the most part."