A fire evacuation order related to the SCU Lightning Complex was issued at noon Thursday for an area on the other side of Interstate 580 at Tracy's extreme southern edge. Other nearby areas are under evacuation warnings.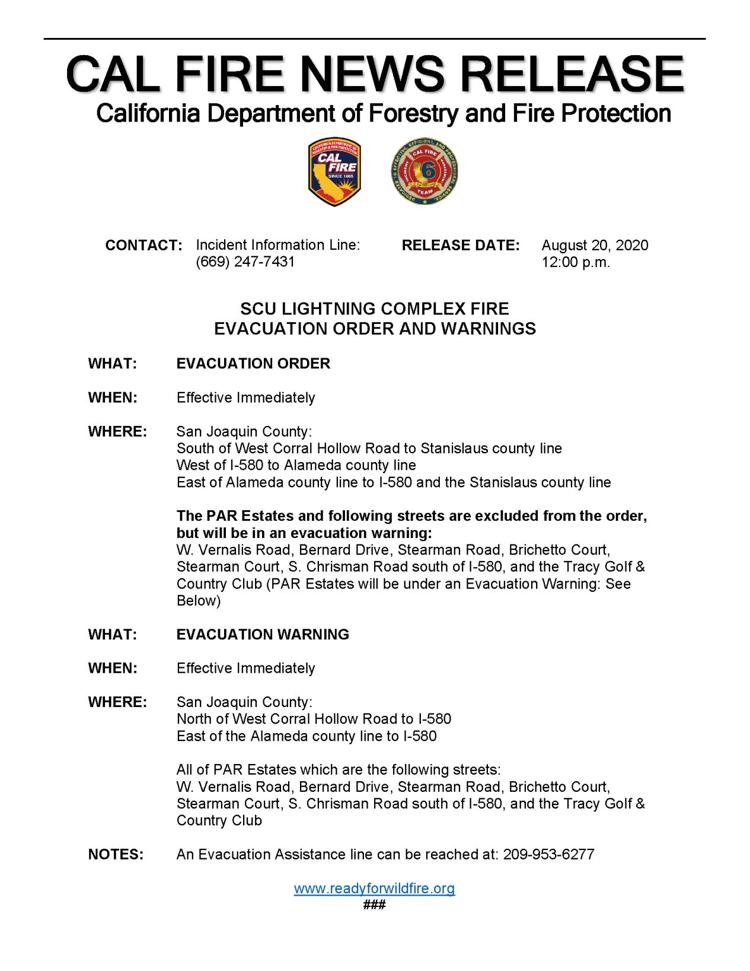 Immediate evacuation is required in the red area in the map below, which is south of West Corral Hollow Road to the Stanislaus County line and west of I-580 to the Alameda County line.
The Cal Fire incidents page shows that the SCU Lightning Complex Fire extends north to Lone Tree Creek, about 5 miles southwest of Tracy Golf and Country Club. Homes in the area around the golf course are not under an evacuation order, but are under an evacuation warning, shown in yellow on the map. 
An evacuation warning (yellow) is also in effect in the area north of West Corral Hollow Road and east of the Alameda County line to I-580.
For a visual overview of evacuation orders and warnings related to the SCU Lightning Complex fires, refer to this map. Note that the "Tracy triangle" is just north of the evacuation area.