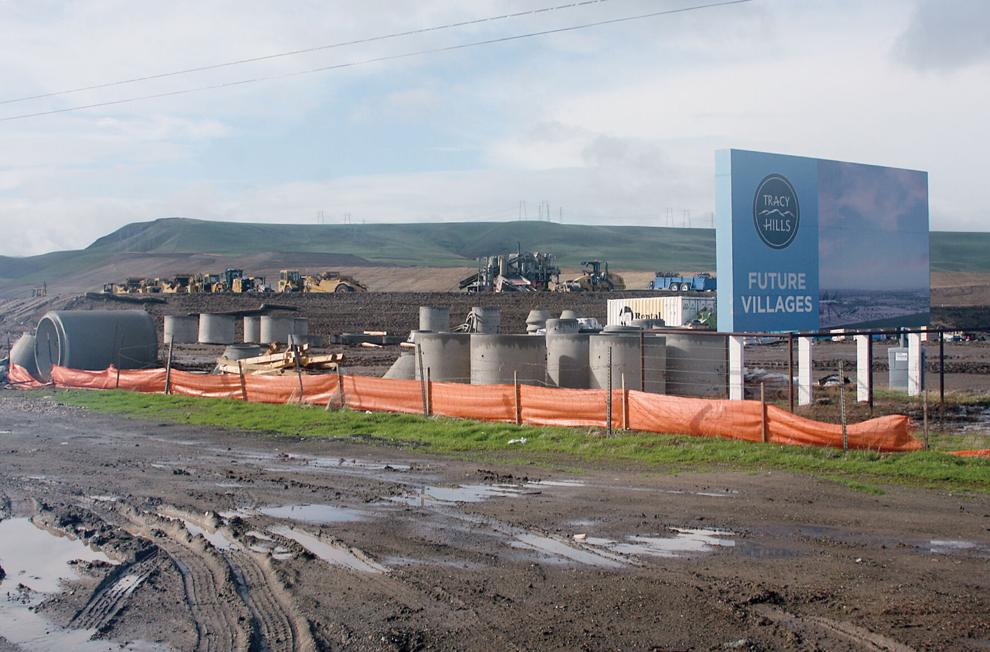 The pace of new home construction dropped in 2022, with developers taking out permits for 388 new homes in Tracy over the past year, compared with 615 permits for new homes in 2021.
Though the pace of development may slow a bit in 2023, most of the homes expected to be built will mark the next major phase of the Tracy Hills development.
The City of Tracy Development and Engineering Services Permit/Inspection Summary notes that of the 388 building permits for new homes issued in 2022, 215 were issued in December to Lennar Homes of California LLC for Tracy Hills Phase 2A. The city had also issued permits for Tracy Hills Phase 1A, and for the Regency at Tracy Lakes development at Corral Hollow and Valpico roads.
The Phase 2 development gained planning commission and Tracy City Council approval for tentative subdivision maps -- defining lots, streets and parks in the development -- in October 2021. The developer had to agree to widen Corral Hollow Road next to the development and also between the development and the rest of town. Tracy Hills has also secured water rights from Byron Bethany Irrigation District to provide enough water for the new homes and businesses.
Tracy Hills Phase 2A accounts for 457 acres on the west side of Interstate 580 just north of Corral Hollow Road. Eventually it is expected to have 1,470 new homes. As of this week earth-moving and grading equipment had done some site preparation work, but those vehicles were idle during this week's rain storms.
John Stanek, principal at Integral Communities, developer of Tracy Hills, said construction on model homes in Phase 2A is expected to begin sometime in the spring, with completion and models opening late in 2023.
The city of Tracy approved the 2,767-acre Tracy Hills area, including more than 4,700 homes, for development in 1998. Development was delayed after the Measure A growth management ordinance passed by Tracy voters in 2000 limited the pace of building in town. Many other developers had already established priority to build houses, and Tracy Hills didn't start development until 2017.
Phase 1 includes 2,216 homes mostly north of Corral Hollow Road between Interstate 580 and the California Aqueduct. Still to come is Phase 3, also west of Interstate 580 and further to the north.
The Tracy Hills and Ellis developments have led the pace of new construction for the past 4 years, and as of mid-2022 the city's issuance of building permits for new homes was closing in on the maximum allowed by the city's growth management ordinance, 750 per-year, as set by Measure A.
• Contact Bob Brownne at brownne@tracypress.com, or call 209-830-4227.