Each year, American Legion Post 172 chooses a law enforcement officer and firefighter of the year from Tracy and the surrounding area.
This year's nominees, who come from five local agencies, will be celebrated at a Law & Order Awards Dinner on Feb. 29.
A social hour will be followed by dinner at 7 p.m. and awards at 8 p.m. at the American Legion Hall, 1960 N. Tracy Blvd. The menu includes tri-tip, chicken, potatoes and vegetables.
Tickets are $15 each, and children under 12 can attend free. For information: 835-7404.
---
Officer of the Year nominees
Tracy Police Department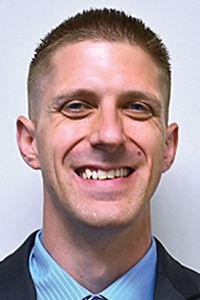 Officer Ken Steele joined the Tracy Police Department in September 2016 and has made a name for himself as a hardworking team player.
He is assigned to traffic enforcement, and he also serves on the SWAT team and teaches defensive tactics, DUI investigation and de-escalation techniques. He is known for thinking outside the box to find solutions.
Before joining the local department, he served three years as a Ripon Police Department officer and one year as an Escalon Police Department reserve officer.
California Highway Patrol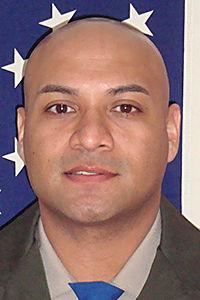 Officer Nelson Zelaya, a Tracy resident, graduated from the CHP Academy in 2006 and has been based in the Tracy area since May 31, 2018.
In 2019, he conducted an exhaustive investigation that led to charges in a felony hit-and-run collision. When Zelaya arrived at the crash scene, the driver had fled and there was little to go on. His search of the area eventually led him to a vehicle, and he got a search warrant for the vehicle that allowed him to identify the driver and later file charges.
Although others have more seniority, Zelaya has been designated as acting sergeant multiple times in the past year. He has been commended for his professionalism, politeness and sincerity.
He also participates in the community through Every 15 Minutes and CHiPs for Kids.
San Joaquin County Sheriff's Office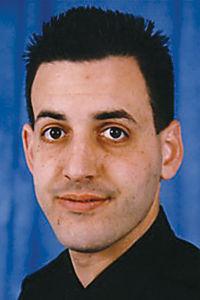 Detective Jeremy Davis joined the sheriff's office in May 2005 and has been assigned to the investigations division for five years. He completed several noteworthy criminal investigations in 2019, resulting in arrests, guilty pleas and pending trials.
On New Year's Day, deputies responding to an attempted burglary at a Tracy-area business park found a suspect who, as he fled, tried to hit them with his vehicle. Both deputies fired at the suspect, who was taken into custody. Davis' investigation resulted in a guilty plea and a two-year sentence.
Also in January 2019, Davis led an investigation into a bank robbery in Lockeford that ultimately led to the arrest of two suspects in Elk Grove who are now awaiting trial. That same month, he investigated a second Lockeford bank robbery, tracked the suspect to Amador County and linked him to an earlier bank robbery in San Francisco. The man pleaded guilty to the San Joaquin County robbery and is awaiting charges in the San Francisco case.
After a fatal shooting in Stockton in July, Davis found witnesses, established that the encounter began as a shoe robbery, identified a suspect and collected additional evidence at a hotel in Stockton linking him to the killing. A trial is pending.
Davis also works with the sheriff's bomb squad and drone team.
---
Firefighter of the Year nominees
South San Joaquin County Fire Authority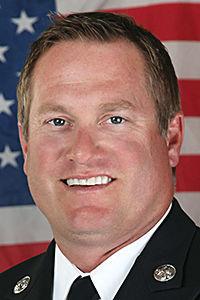 Capt. Trent Vick, a Tracy native, has served Tracy's fire department as a firefighter, engineer and captain since 2000.
Last July, Vick and his crew rescued an elderly woman from a multiple-alarm fire in a north Tracy neighborhood. The woman had burn injuries and was still inside her home, but they got her out and she was taken to the hospital for treatment.
His fellow firefighters noted his humility, unselfishness and willingness to serve as a mentor to younger firefighters.
Before joining the fire department, Vick served as a petty officer 3rd class in the U.S. Navy. He and his wife and two sons now live in Escalon.
Defense Logistics Agency Distribution San Joaquin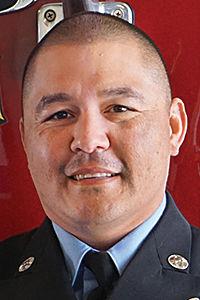 Capt. Gilbert Ybarra has served with the Department of Defense Fire and Emergency Services for the past 15 years, starting in San Diego and Lemoore, and has been at the Tracy depot since 2012. He previously served in the U.S. Air Force.
Off duty, Ybarra teaches national registry EMT courses at the Regional Fire Training Center at Modesto Junior College. He has volunteered for the past five years as a head coach for Modesto Youth Soccer Association and was named Coach of the Year in 2019. Ybarra is also an active member of the Crossroads Elementary School PTA, and he routinely volunteers to help veterans programs.