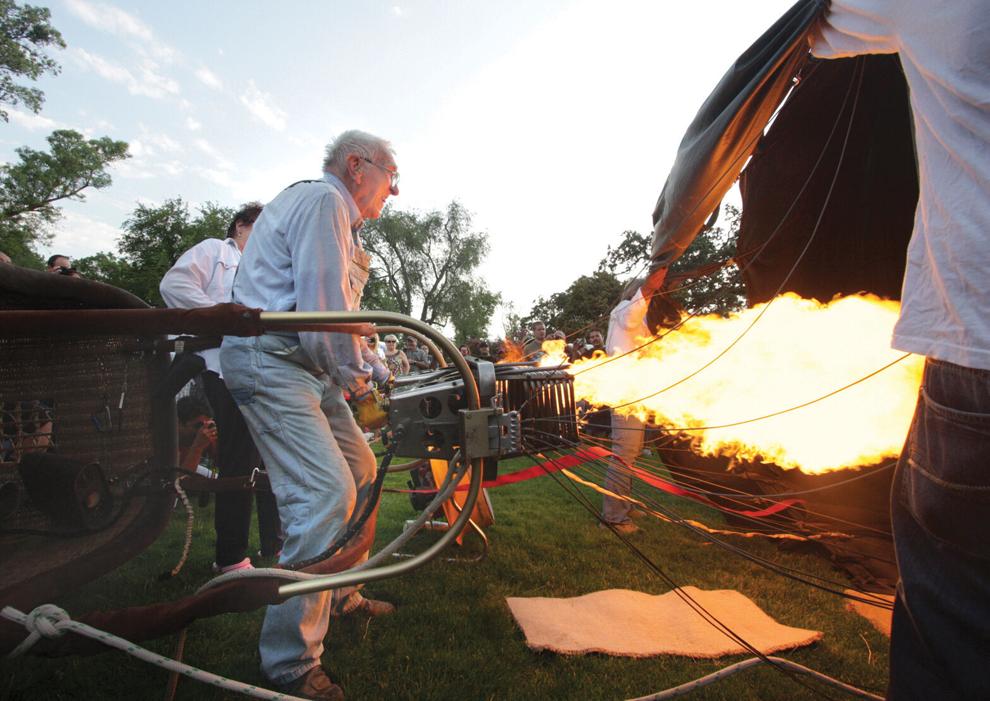 It was in the spring of 1994 that Glenn Willbanks, then chairman of the Fourth of July celebration for the Tracy Chamber of Commerce, was wondering how to kick off the activities in Lincoln Park.
He asked me, then a member of the Chamber board, if I thought we could get some hot-air balloons to lift off early that morning, and did I know anyone who might be the right person to contact. Two words immediately came to mind: Brent Stockwell.
Brent had been lifting off balloons at Tracy Municipal Airport for several decades at that time, and I knew that many of the balloonists at the airport were students of his at the balloon school connected with Balloon Excelsior in Oakland.
I called Brent and asked him about having some balloons lift off at Lincoln Park on the Fourth. He immediately answered, "Yes, we'll be there."
That started a 27-year connection of Brent, balloons and the Tracy Fourth of July celebration. That connection sadly ended Tuesday morning in a Manteca hospital, where Brent Stockwell died at the age of 89.
Each year during nearly three decades, Brent made sure there were balloons ready to lift off on July Fourth morning in Lincoln Park.
One year, 2008, the wind was too brisk to permit lift-offs, but other years, there were balloons, as few as two and as many a half-dozen, lifting off. Most years, Brent flew his own balloon, and one year he took me for a ride on the Fourth. More recently, he oversaw the lift-offs from the ground.
For all of those years, neither Brent nor any of the other balloonists charged the Tracy Chamber a nickel to provide a colorful start for Tracy's Fourth of July.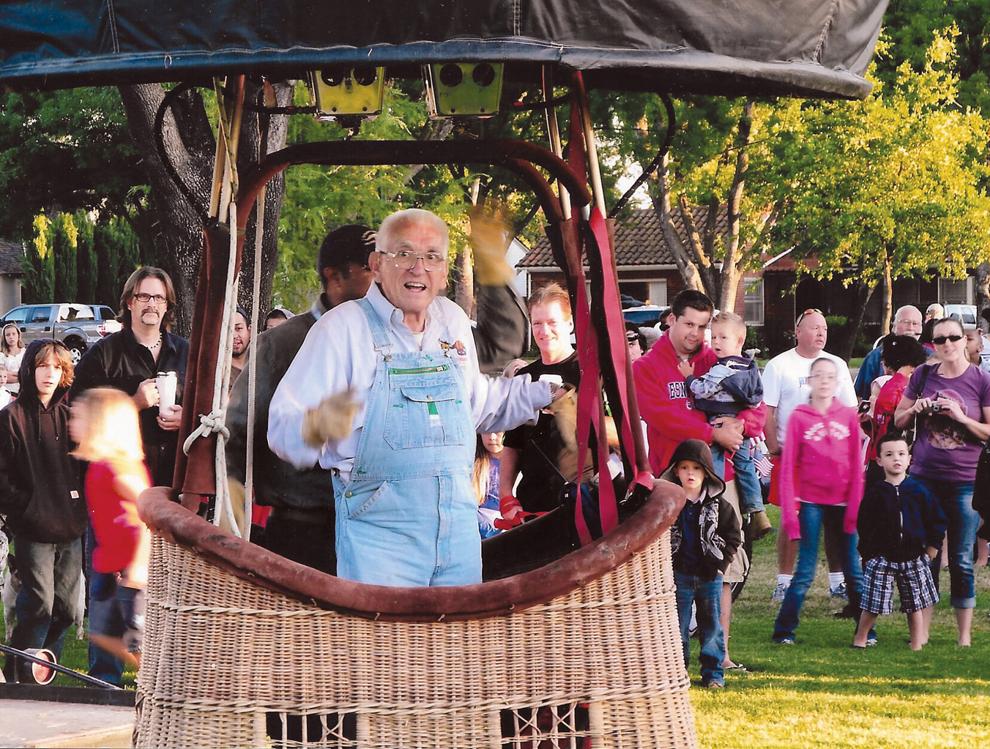 Wednesday, I talked to David Robinson of Half Moon Bay, a former student of Brent's and a long-time friend, and I asked him if balloons would rise into the sky above Lincoln Park again this Fourth. His answer was "yes."
Dave talked to Tamra Spade, CEO of the Chamber, and she was more than pleased to learn that at least two balloons, Dave and friend Gary Michalek of Lafayette, would be at the park on July Fourth. There could more balloons showing up, but Dave was not certain about that.
Ensuring there were balloon lift-offs at Tracy's Lincoln Park each Fourth of July was just one of the many ways Brent was active as a balloonist for so many years.
"Brent was a pioneer in ballooning," Robinson told me. "He taught a lot of us how to fly, and he participated in countless ballooning events. He was one of the first 13 balloonists to take part in the annual Albuquerque Balloon Festival, the largest balloon gathering in the world."
Brent, who earned a bachelor's degree in broadcasting at San Francisco State, became involved in ballooning in the 1960s after serving a tour of Army duty in Germany.
At Balloon Excelsior in Oakland (later in Manteca), he gave lessons, sold and repaired balloons, qualified newcomers for Federal Aviation Administration Certificates and was an FAA aviation counselor.
Many of his appearances at community events, like the Fourth in Tracy, were made without charge. They included the Patterson Apricot Fiesta and the Newman Fall Festival.
Brent knew how important it was to maintain good relations with farmers on the West Side by not damaging their crops when balloons landed. Taking part, without charge, at community events was one way of thanking the towns for their support.
His reputation as an ambassador of ballooning was worldwide. In 1982, he was awarded the Distinguished Aeronaut Award by the Balloon Federation of America. In 1990, he was team captain of experimentation balloon flights in the Soviet Union, a joint venture among the U.S., Soviet and French balloonists for the Mars exploration program.
He was also presented he Ed Yost Award for 40 years of safe flying.
Brent and his wife, Christine Kalakuka, who preceded him in death, co-authored a hard-cover heavily illustrated book, "Hot Hair Balloons," which was a major success.
In addition to the book, Brent was the subject of numerous newspaper articles on ballooning. One of the reporters who accompanied him on a flight was Leslie Weiss of the Tracy Press.
During the flight, Leslie talked to Brent about his love of ballooning.
"I like it too much," he told her. "It's a lot more than flying through the air. You're a part of the air."
Tracy area residents who have filled Lincoln Park on Fourth of July mornings for nearly three decades should be thankful that Brent Stockwell and his balloons were part of the air over Tracy for all of those years. Brent won't be at Lincoln Park this year, but the balloons will still be there.
Sam Matthews, Tracy Press publisher emeritus, can be reached at 830-4234 or by email at shm@tracypress.com.