City business leaders honored the publisher emeritus of the Tracy Press, Sam Matthews, at the screening of a documentary about his life and career Saturday.
The Tracy City Center Association, Tracy Historical Museum, Tracy Chamber and Tracy Press co-sponsored the event called "Tracing Tracy's Territory: Celebrating Sam Matthews" at the Grand Theatre Center for the Arts.
The documentary was shot and edited by filmmaker Nick Janes and chronicled Matthews' memory of Tracy history and his connection to the community over his 60-year career at the Tracy Press.
An anonymous patron funded the film through TCCA, according to the group's president, Dino Margaros.
Margaros said it was vital to honor Matthews' commitment to Tracy.
"It's important that we recognize city leaders and their accomplishments in front of their family and friends — in front of the town they have contributed so much to," Margaros said. "We may be growing but we are still a small town at heart."
During the program, Matthews received a San Joaquin County citation from Supervisor Bob Elliott, a certificate from the city and Tracy Chamber of Commerce, and a framed poster commemorating the event from Tracy Press co-owner and publisher Will Fleet. Rep. Jeff Denham, R-Turlock, read details of his career and life into the Congressional Record — which will be added to the Library of Congress as part of American history.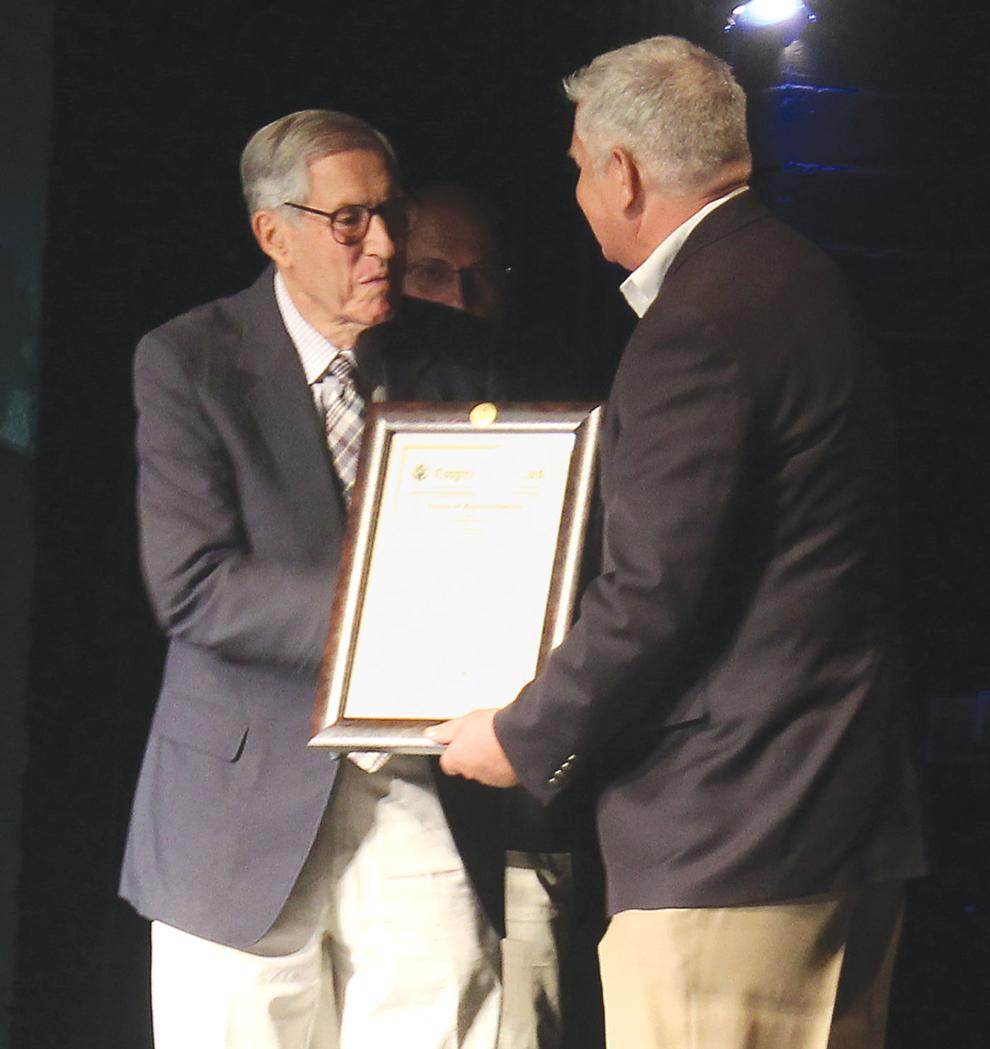 Fleet said that Matthews had well earned all of the attention he received.
"In addition to being the spiritual leader of our team at the Tracy Press, Sam is the conscience of our community," Fleet said. "It's been my honor and pleasure to work with him and we're glad to have him here going forward."
Matthews called the experience "strange but wonderful."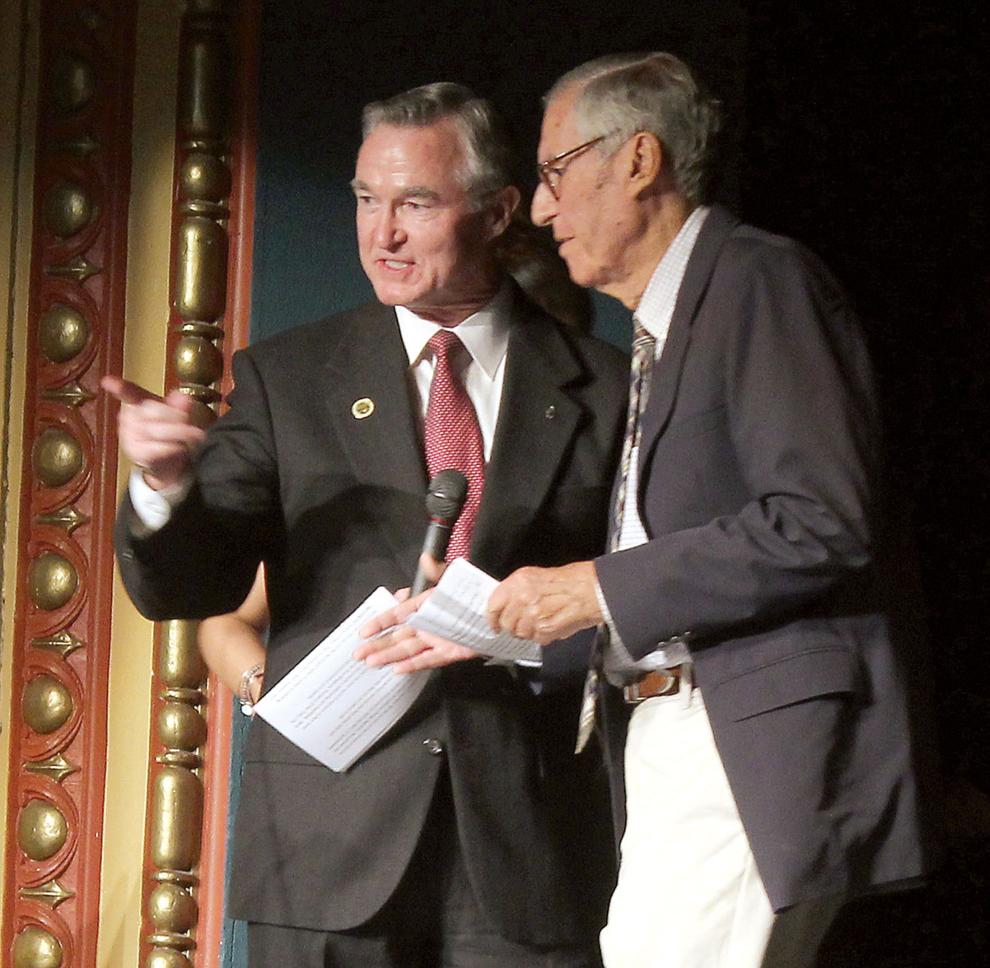 "It was kind of strange for me because I'm usually on the other side of the camera or the reporter's notebook covering events rather than being a central part of them. I was really, really honored by the great turnout we had and the quality of the documentary," he said later. "To receive plaques and certificates including a mention of me in the Congressional Record added an unexpected pleasure that really, really kind of choked me up. It was one of those great days."