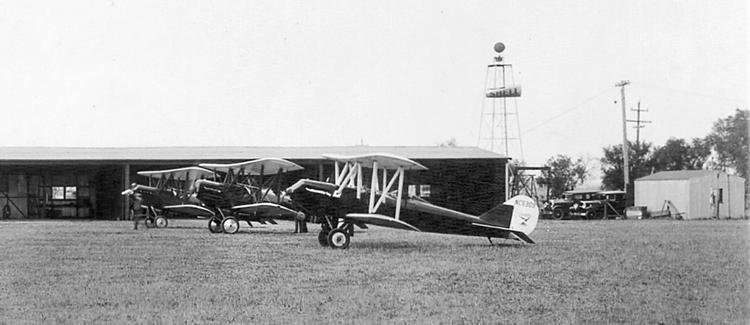 The city will mark nine decades of Tracy Municipal Airport history next weekend with an open house with aerobatic demonstrations, hang gliders, powered parachutes and airplane rides for kids.
Tracy's parks and recreation director, Brian MacDonald, said the celebration from 9 a.m. to 2 p.m. is designed to highlight the airport's role.

"The airport has been an important part of this community for 90 years and I really think we want to celebrate that. We have people in this community — this is their home. It's a place for them to recreate, to enjoy their weekends," MacDonald said. "It also can be a vital part of our business community — it's a key link for our transportation, but it's a fun place for people to hang out and recreate."
The airport, at the southern edge of the city at 5749 S. Tracy Blvd., got its start in 1928 when members of Tracy's James McDermott American Legion post attended a state convention where leaders urged development of airports throughout the state.
A year of work led by the American Legion Airport Committee under the leadership of World War I veterans H.J. "Hap" Frerichs and C.L. "Casey" Jones resulted in the grand opening of Tracy's American Legion Airport in April 1929.
The city took ownership of the airport in 1932. It served as a training site for United Airlines pilots in 1940 and as an auxiliary landing field for the Army Air Forces during World War II, training pilots to fly multi-engine aircraft.
Through the years, the airport has also been used for car races, Fourth of July air shows and fireworks, crop dusting services, and a gyrocopter school. It is now home to Skyview Aviation's domestic and international flight school.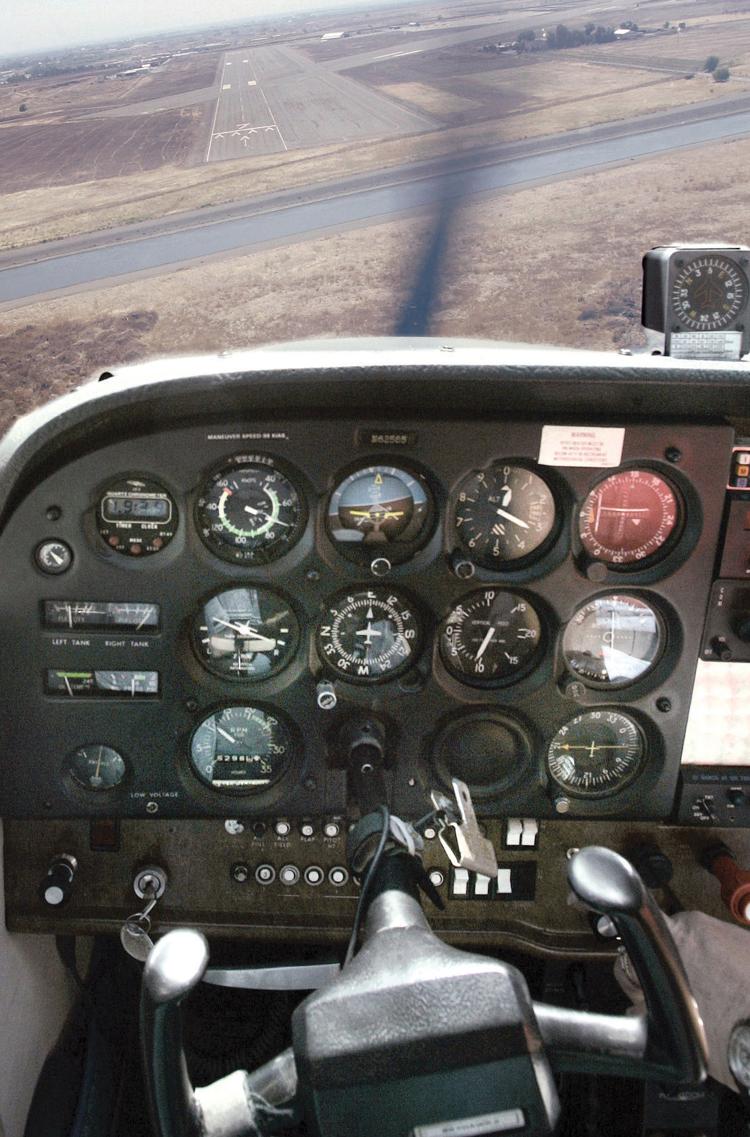 Paula Jessup, who took on the role of airport manager 10 months ago, said the theme for the airport anniversary, "The Sky's the Limit, Choose your Passion," is meant to showcase the many ways to take to the skies.
"What we find today is some people strive to learn aviation but they can't afford it," she said. "So what we're trying to do is show them all areas of aviation that could fit every single wallet."
Activities at the airport Oct. 19 will begin with opening ceremonies at 10 a.m.
Helicopters, airplanes, charter services, hang gliders and powered parachutes will be among the aircraft participating in the celebration, which also includes static displays.
"It gives them a more rounded of view of what aviation has to offer," Jessup said, "allowing everyone to come out to the airport and choose what is their passion."
People can also attend a seminar on emerging flight technologies, including electric vertical takeoff and landing aircraft, aka eVTOL.
The Civil Aircraft Patrol will have a robotics display, and the San Francisco Drone School Research Center will enclose a flight area with netting, similar to a batting cage, so they can fly their drones safely and legally at the airport.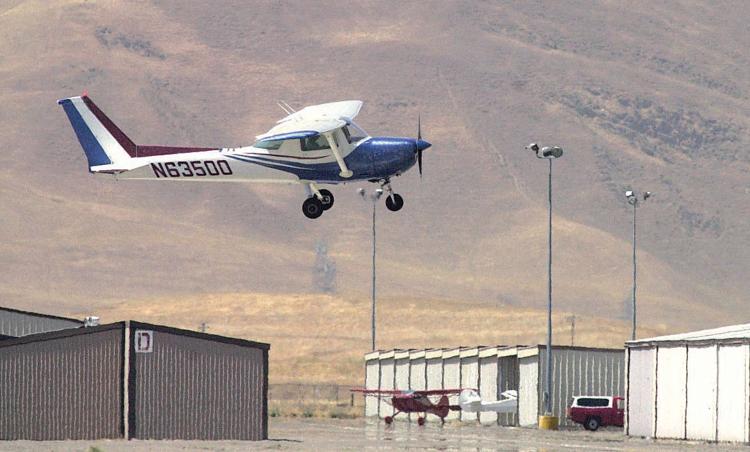 "They will teach people the responsible use of drones, how to fly them," Jessup said.
Pilots from the IAC Northern California Aerobatic Club Chapter 38 will perform an aerobatic routine in the aerobatic box near the airport.
Kids between the ages of 8 and 17 will have the opportunity to take a free ride in an airplane through the Young Eagles Program sponsored by the Experimental Aircraft Association.
"They will go through a small ground school as if they were a mini pilot. They get paired with a pilot who will take them up in the air, and a lot of times they let them fly," Jessup said. "It encourages our young people to learn the passion we have for aviation."
Young Eagles participants receive a certificate and are entered into a database allowing them to fly again at any Young Eagles event.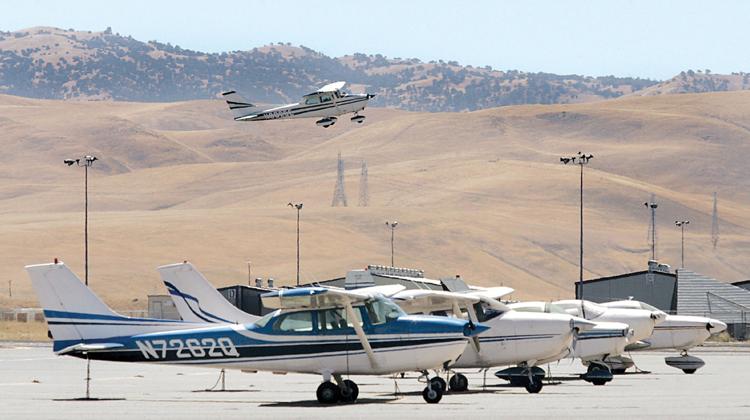 Informational booths and food vendors will round out the celebration.
MacDonald said he hoped people would discover what the airport has to offer.
"Part of this is bringing an awareness to our community that Tracy has a municipal airport. A lot of people who grew up here have never been there. It just gives us an opportunity to reach those folks and come out," MacDonald said. "It's an important amenity that we have in this community, and we just want to help market that."